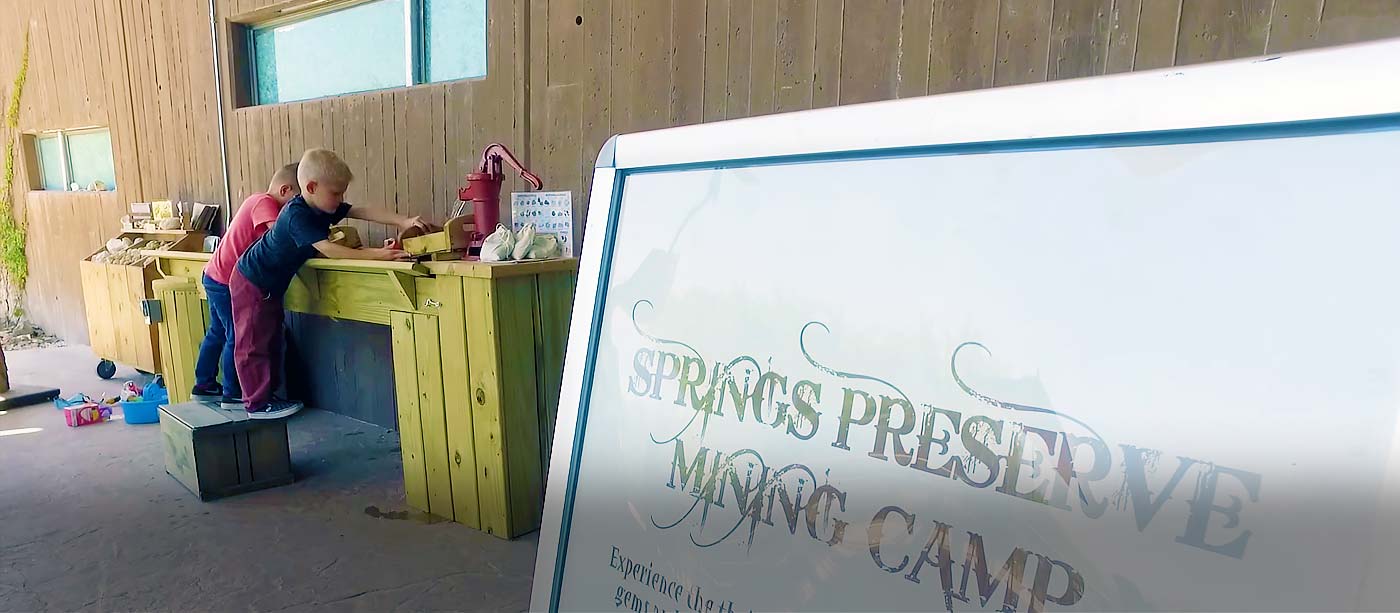 Springs Preserve Mining Camp
Event Information
Date & Time: Fridays-Sundays, 9am-4:30pm.
Location: Gift Shop
Admission: $9 for members, $10 for non-members.
RSVP: No reservations required.
Experience the thrill of mining your own minerals, gems and fossils. Purchase your mining kit in the Gift Shop and prospect for sluice-box treasure, then choose what you want to mine and take your treasures home!
View All Events & Activities
The Springs Preserve Foundation is a 501(c)(3) nonprofit organization committed to supporting programs, projects and events at the Springs Preserve.