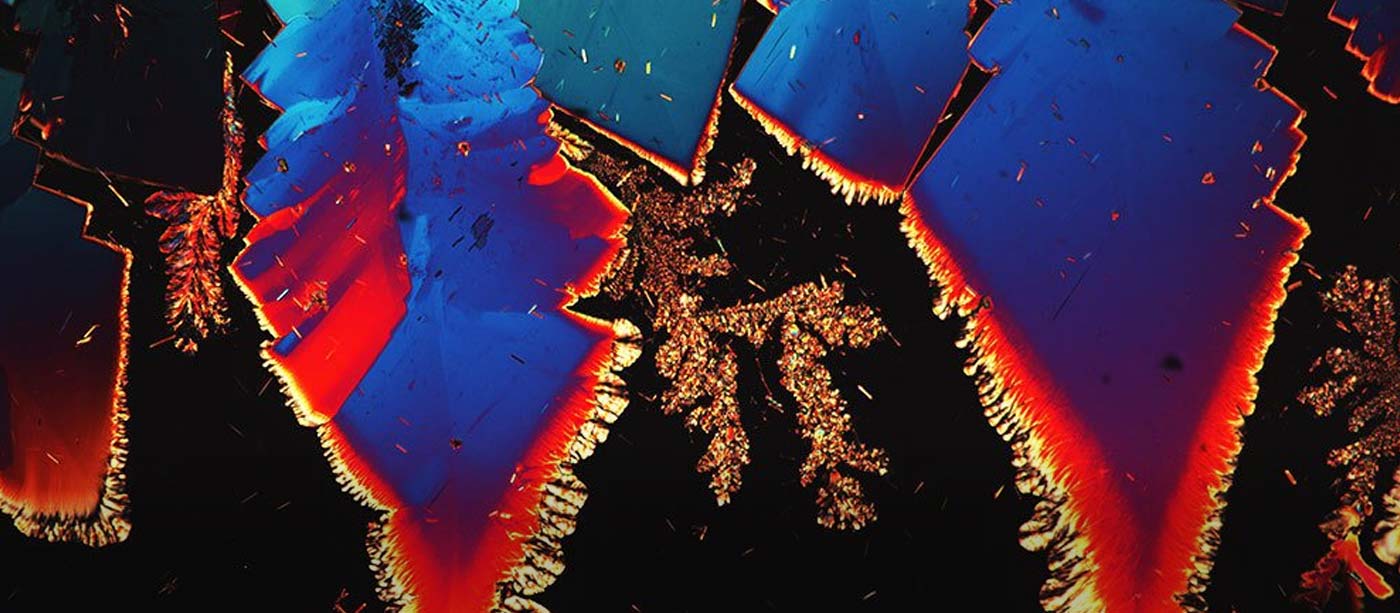 Microscopic Beauty of Fruits and Vegetables
Event Information
Date & Time: June 22-Sept. 30, 2018, 9am-5pm
Location: Origen Museum (Big Springs Gallery)
Admission: Free for members or with paid general admission.
RSVP: No reservations required.
Local artist Robert Rock Belliveau, experimenting with his polarizing microscope, discovered that microscopic crystals found in juices that were squeezed from fruits and vegetables self-organized themselves into gorgeous and exciting shapes that are abstract in design.
His work bridges the disciplines of art and science, two areas of inquiry that are often seen as polar opposites. A number of well-known artists have explored scientific principles in their work, including Leonardo da Vinci (human anatomy and engineering), Luke Jerram (exploring sound with sculpture), Maria Sibylla Merian (scientifically accurate naturalist illustrations) and George Seurat (divisionism and the science of color), to name a few.
This show primarily presents these self-organizing crystal designs, along with close-up images of other parts of plants, to better understand what the naked human eye cannot see. Belliveau's work has been noted by Science, The New York Times, and Smithsonian Magazine online, among other publications, but this is the first large-scale exhibition of his work.
View All Events & Activities
The Springs Preserve Foundation is a 501(c)(3) nonprofit organization committed to supporting programs, projects and events at the Springs Preserve.