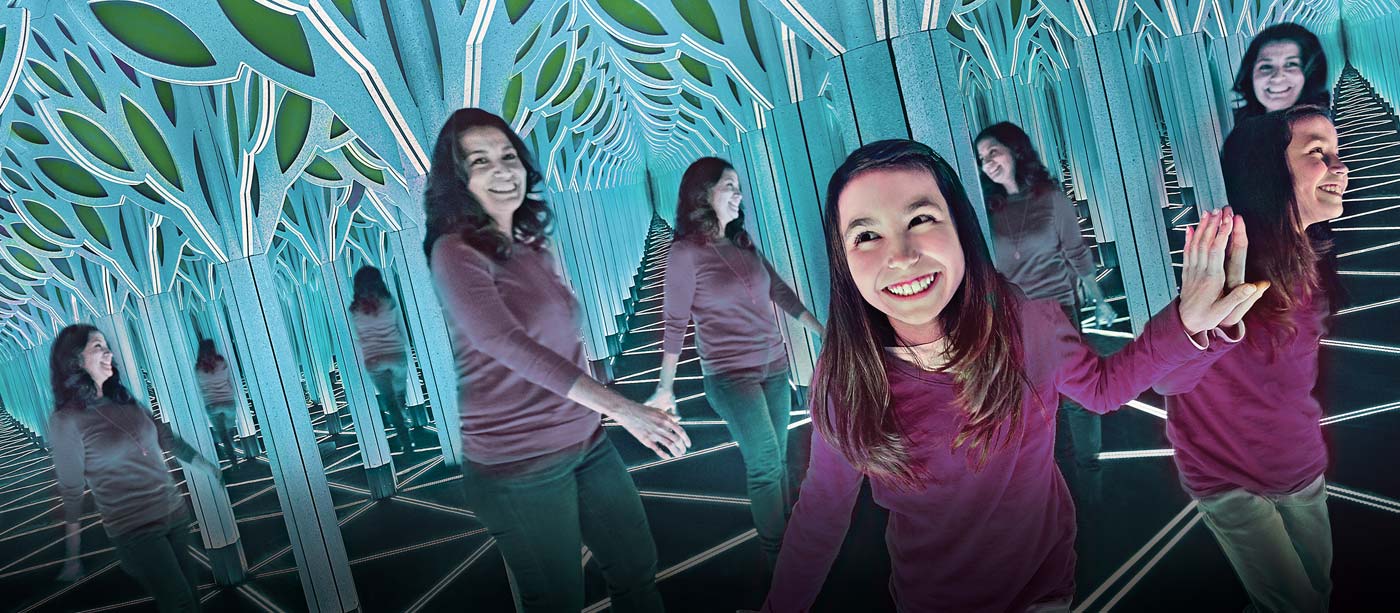 Numbers in Nature: A Mirror Maze
Event Information
Date & Time: Sept. 27, 2018-Jan. 6, 2019, 9am-5pm
Location: Origen Museum
Admission: FREE for members or with paid general admission.
RSVP: No reservations required.
Never look at the world the same way again. Numbers in Nature: A Mirror Maze is an interactive and immersive exhibit that exposes and explains the mathematical patterns that abound in the natural world--from the delicate nested spirals of a sunflower's seeds, to the ridges of a majestic mountain range, to the layout of the universe--providing a unique perspective of our daily surroundings.
The centerpiece of the exhibit is an 1,800-square-foot elaborate mirror maze in which guests can explore and navigate a seemingly infinite repeating pattern of mirrors. Interactive elements throughout the exhibit allow for hands-on learning to understand that math is all around us in everyday life, revealing the beauty of our world through numbers.
Hand-on exhibit features include:
Drawing patterns on a digital screen and seeing real-world objects that show that same pattern.
Using templates to try to align a spiral to a series of objects from nature and the man-made world.
Striking poses in front of a two-way mirror while a projection superimposes patterns and proportions on your body in real time.
Composing a piece of music using symmetry and hearing your creations played back.
Comparing similar patterns in architecture from varying parts of the world--from the Taj Mahal to the Beijing National Stadium--built millennia apart.
Designed and developed by the Museum of Science and Industry, Chicago.
View All Events & Activities
The Springs Preserve Foundation is a 501(c)(3) nonprofit organization committed to supporting programs, projects and events at the Springs Preserve.