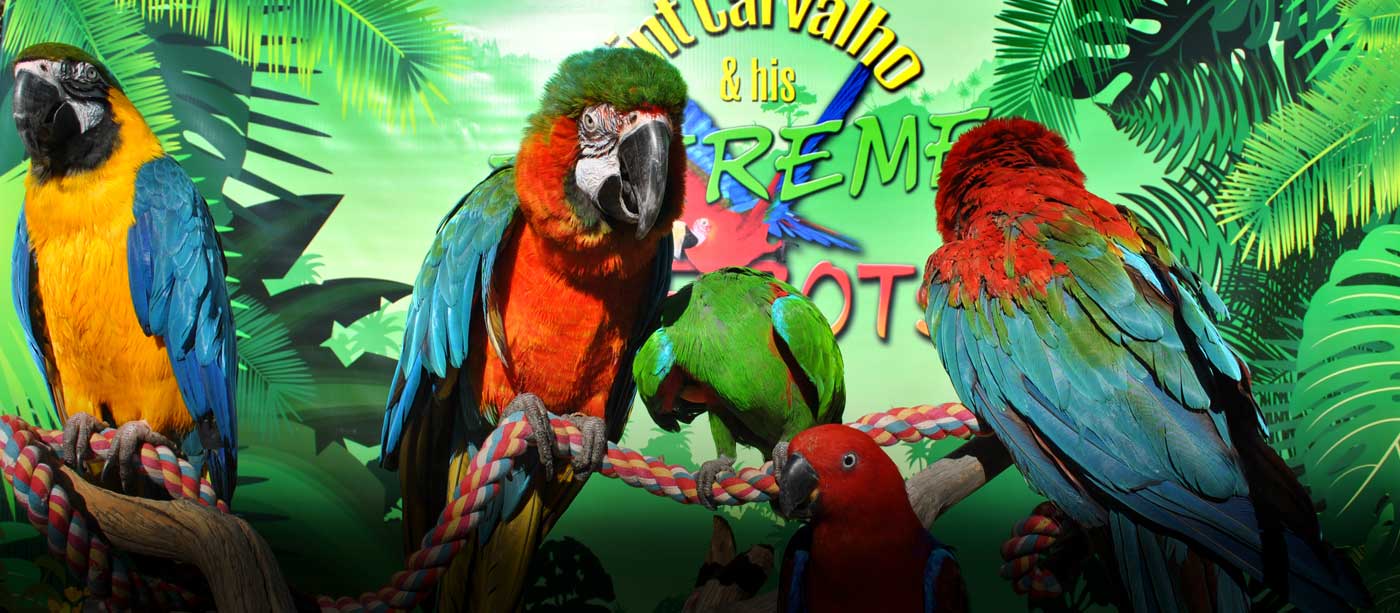 Clint Carvalho & His Extreme Parrots
Event Information
Date & Time: Weekends in February at 11am & 1pm, plus Feb. 23 & 24 at 11am, 1pm & 3pm
Location: Springs Preserve (Big Springs Theater)
Admission: Free for members or with paid general admission.
RSVP: No reservations required. But seats fill up fast so we recommend arriving a few minutes early to ensure you get a spot.
They've smart, they're extreme, they'll make the whole crowd scream! Back by popular demand, Clint Carvalho and His Extreme Parrots return to the Springs Preserve with their heart-stopping live show. Clint is an elite exotic bird specialist, America's Got Talent YouTube finalist, and award-winning Las Vegas entertainer. Overflowing with color, hands-on interaction and incredible educational value, Clint's one-of-a-kind show will amaze and entertain audiences of all ages.
Extreme Parrots Meet and Greet
Get up close and personal with Clint's performing parrots. Bring a camera or phone to snap a picture of your first hand encounter with your new feathered friends. $5 per person. In the Big Springs Theater, following each show.
View All Events & Activities
The Springs Preserve Foundation is a 501(c)(3) nonprofit organization committed to supporting programs, projects and events at the Springs Preserve.