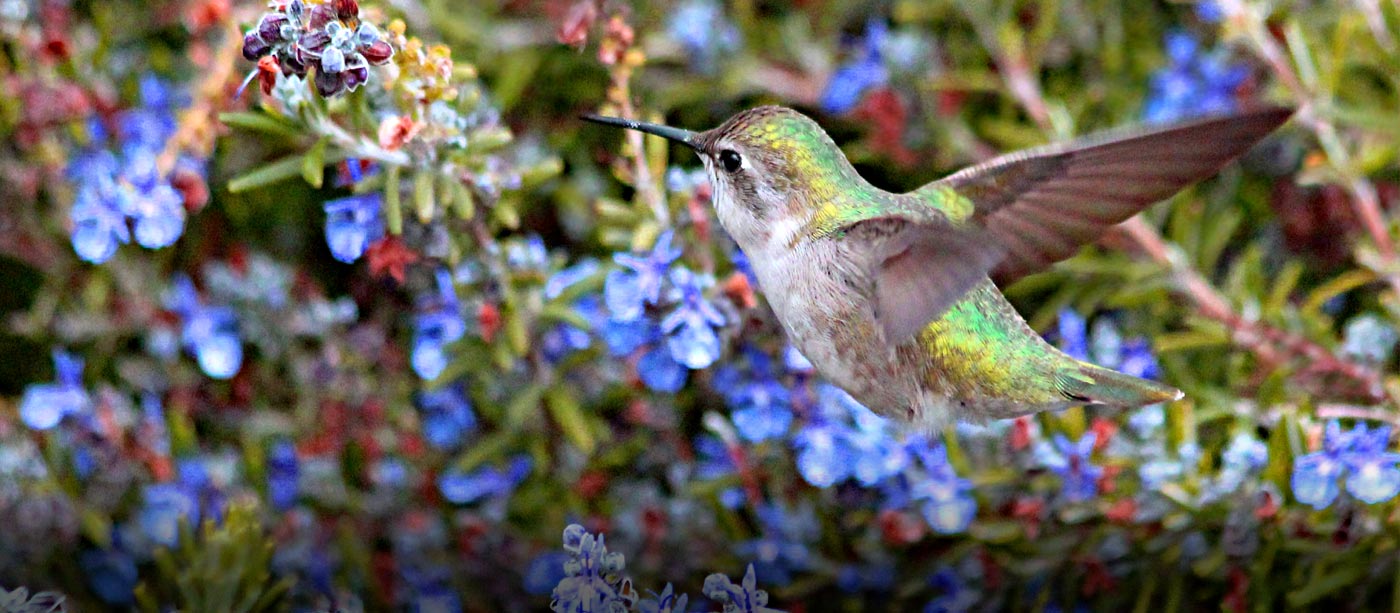 Garden Class: Birds, Butterflies and Bees
Event Information
Date & Time: Thursday, May 23, 2019, 6pm-8pm
Location: Springs Preserve (Upper Level C Classroom)
Admission: $10 members, $12 non-members
RSVP: Reservations are required. Limited seating available.
---
Buy tickets
Thu, May. 23, 6pm
Register
If you delight in the sight of hummingbirds, bees or butterflies darting from flower to flower collecting nectar, then you've certainly wondered how you can attract more of these vibrant fliers to your yard. Join guest instructor Denise McConnell as we learn the secrets and top tips at this hands-on class!
View more garden classes and workshops. Questions? Contact Cindy Dixon at 702-822-7745.
View All Events & Activities
The Springs Preserve Foundation is a 501(c)(3) nonprofit organization committed to supporting programs, projects and events at the Springs Preserve.