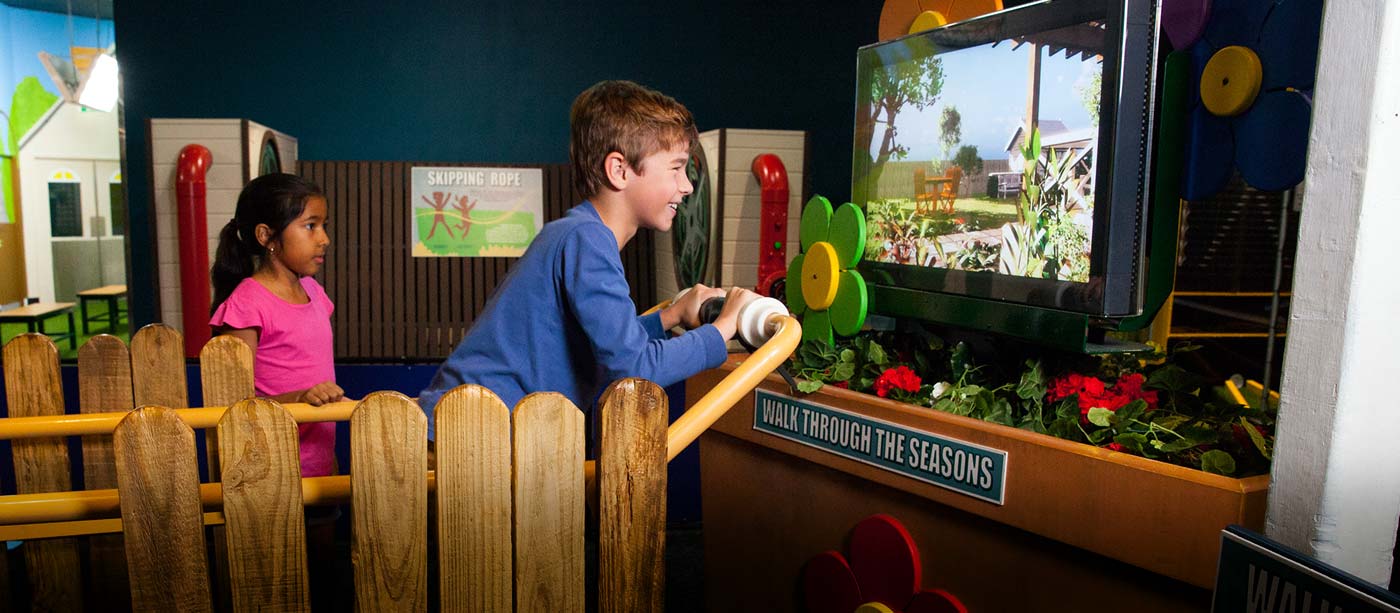 Backyard Adventures
Event Information
Date & Time: Sept. 23, 2019-Jan. 12, 2020, 9am-5pm
Location: Origen Museum
Admission: FREE for members or with paid Springs Preserve general admission
RSVP: No reservations required.
There's a hidden world of science waiting to be discovered in the backyard!
Step into a garden of wonders and experience the fascinating science that's literally in our own backyard. In Backyard Adventures, visitors will learn and experience that the backyard is full of science from the biological interactions between plants and insects, the zoology of nocturnal animals, the horticultural know-how that goes into growing giant vegetables and the mathematical genius needed to lay pavers.
The exhibition consists of interactive science displays such as:
Night Vision: Investigate the creatures that live in your garden at night. What do they do when you go to sleep? Try to find the animals in their own environment.
Critter Calls: Investigate some of the animal noises that can be heard in many backyards. Can you identify the calls from some common birds, frogs and insects?
Garden Golf: Try your hand at the backyard themed mini golf. Be warned, you'll need more than good putting skills to get around this course!
Augmented Reality Garden Bed: Dig down in the 'dirt' and see if you can spot the different layers of soil. Use your hands to make it rain and see the effects.
These interactive displays engage visitors with science and technology and enable them to continue discovering the wonders of their own backyard even after they leave the exhibit.
Created by Scitech in Perth, Australia and produced by Imagine Exhibitions.
View All Events & Activities
The Springs Preserve Foundation is a 501(c)(3) nonprofit organization committed to supporting programs, projects and events at the Springs Preserve.