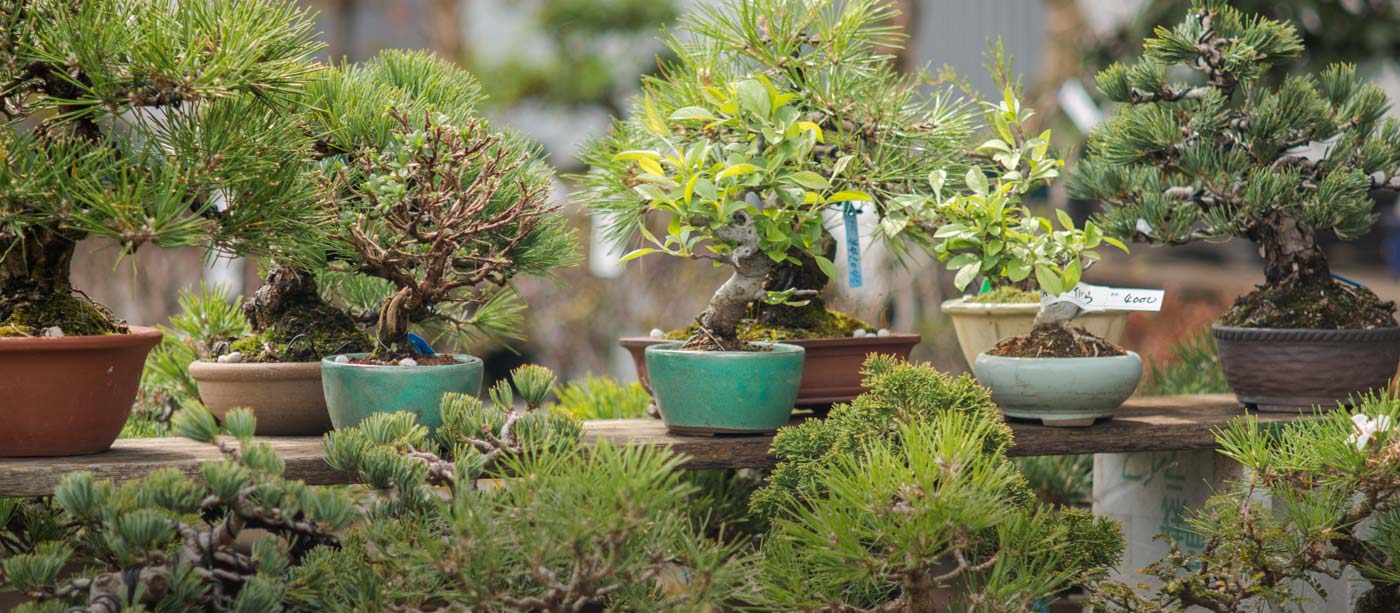 Garden Workshop: Introduction to Bonsai
Event Information
Date & Time: Saturday, March 7, 2020, 1-4pm; Saturday, May 30, 2020, 1-4pm; Saturday, Oct. 10, 2020, 1-4pm
Location: Springs Preserve
Admission: $100 members, $110 non-members. (Take home workshop materials included.)
RSVP: Reservations are required. Limited seating available.
---
Buy tickets
Sat, Mar. 7, 1pm
Register
Sat, May. 30, 1pm
Register
Sat, Oct. 10, 1pm
Register
Introducing the art of bonsai to the Springs Preserve! We're pleased to partner with Las Vegas Bonsai Society as they cover the history, bonsai styles, pruning, wiring, watering, fertilizing, soils, and care of this living art form. This hands-on workshop includes a tool set and bonsai tree created during class to take home.
Class size is very limited for hands-on instruction and attention from instructors. Please register early!
View more garden classes and workshops. Questions? Contact Cindy Dixon at 702-822-7745.
View All Events & Activities
The Springs Preserve Foundation is a 501(c)(3) nonprofit organization committed to supporting programs, projects and events at the Springs Preserve.