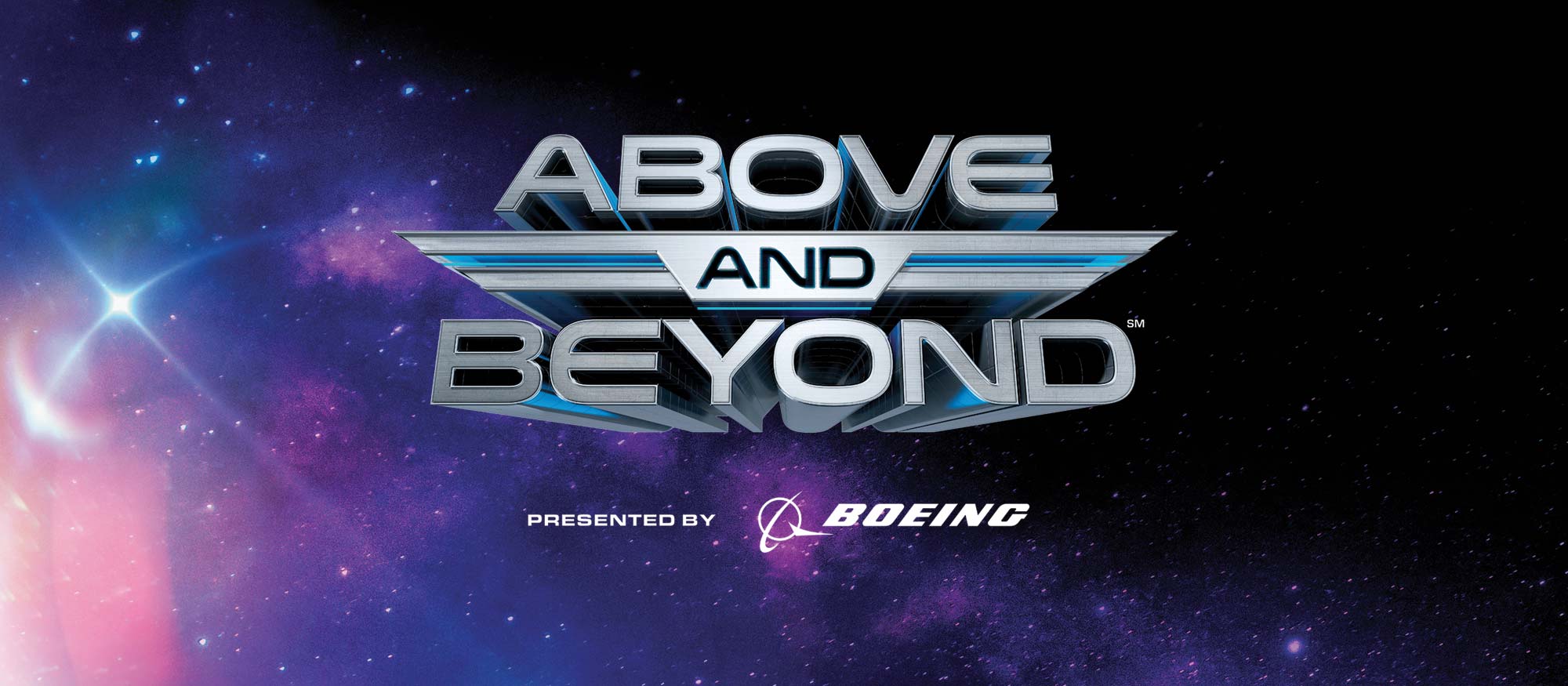 Above and Beyond
Event Information
Date & Time: Thursday-Monday, Oct. 1, 2022-Jan. 8, 2023, 9 a.m. to 4 p.m.
Location: Origen Museum
Admission: FREE for members or with paid Springs Preserve general admission
RSVP: No reservations required.
Above and Beyond is a fascinating new interactive exhibition that explores aerospace innovation and reveals the science behind flight!
Above and Beyond was designed to promote STEM-based learning, inspire young people to pursue careers in aerospace and create the opportunity to discover the immense impact global aerospace innovations have had on the world, from the earliest powered flights to the future of space exploration.
Visitors will discover:
Beyond the Limits — A wraparound theater that immerses visitors in the emotional heart of the exhibition, celebrating the epic quest to challenge the limits of flight and the power of innovation to propel humans above and beyond every new horizon. A three-minute video features stunning high-definition imagery with soaring music in surround sound.
Full Throttle — By applying aerodynamic principles, visitors can design their own virtual fighter jet and race against other players in a high-speed flying competition.
Spread Your Wings — A group flying experience, where motion-sensing technology and computer graphics transform visitors into virtual birds. Visitors explore the forces of flight--lift, weight, thrust and drag--as they lean to steer, and flap and angle their wings to fly.
Elevator to Space — Visitors ascend to Earth's orbit aboard a simulated space elevator of the future. During the ascent, breathtaking scenery, digital displays and a virtual tour guide describe the aircraft, spacecraft and natural phenomena visitors encounter along the way.
At the exhibit exit awaits a montage of video vignettes by young aerospace employees who describe their inspirations, intriguing projects and dreams for the next century of flight. Visitors can add their own visions for the future of flight to a collective wall of dreams.
Above and Beyond is produced by Evergreen Exhibitions in association with Boeing, in collaboration with NASA and the Smithsonian's National Air and Space Museum.
View All Events & Activities
The Springs Preserve Foundation is a 501(c)(3) nonprofit organization committed to supporting programs, projects and events at the Springs Preserve.