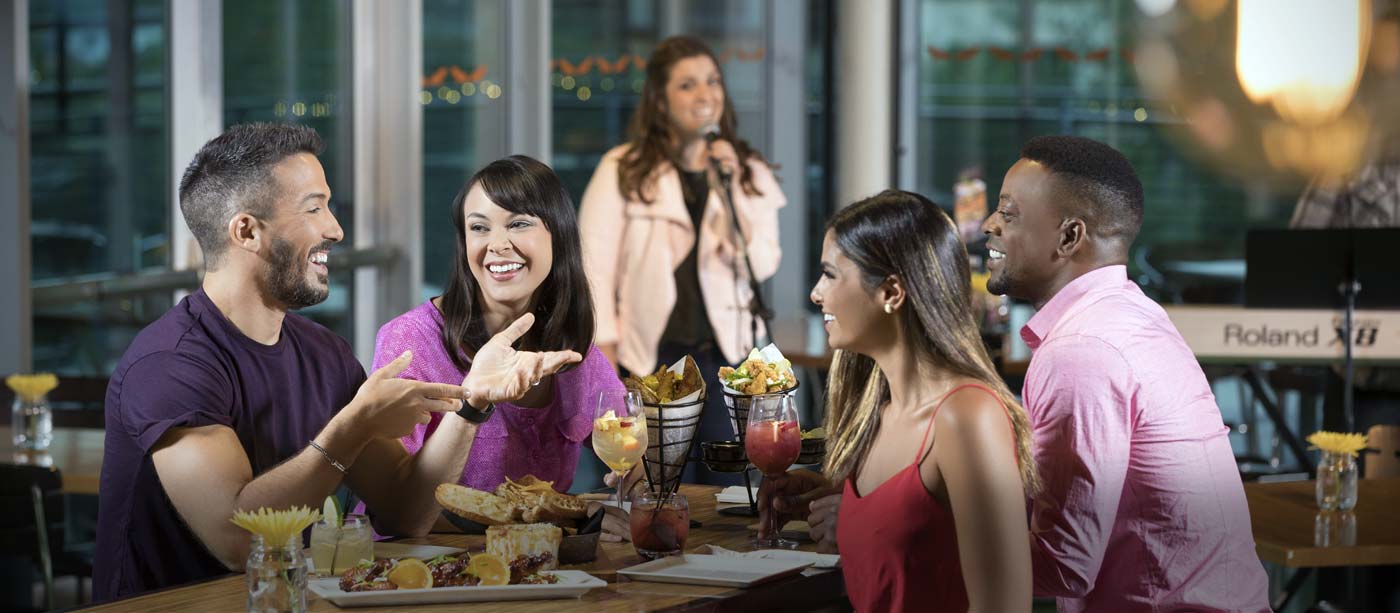 Third Thursdays at Springs Preserve
Event Information
Date & Time: The third Thursday of every month, 5pm-8pm. Upcoming dates: Nov. 15
Location: Springs Preserve
Admission: Discounted Origen Museum admission is $5 for adults, $3 children (ages 5-17) and FREE for Springs Preserve members.
RSVP: No reservations required.
At Third Thursdays, join us for Divine Cafe's Happy Hour, then stay for afterhours fun and discounted admission in Origen Museum.
Divine Cafe will be featuring live music and an ever-changing specially-priced food and cocktail menu. The gift shop will also remain open during these nights so guests may shop for one-of-a kind products including educational books, games, recycled and unique gifts, clothing and Springs Preserve memorabilia.
View All Events & Activities
The Springs Preserve Foundation is a 501(c)(3) nonprofit organization committed to supporting programs, projects and events at the Springs Preserve.