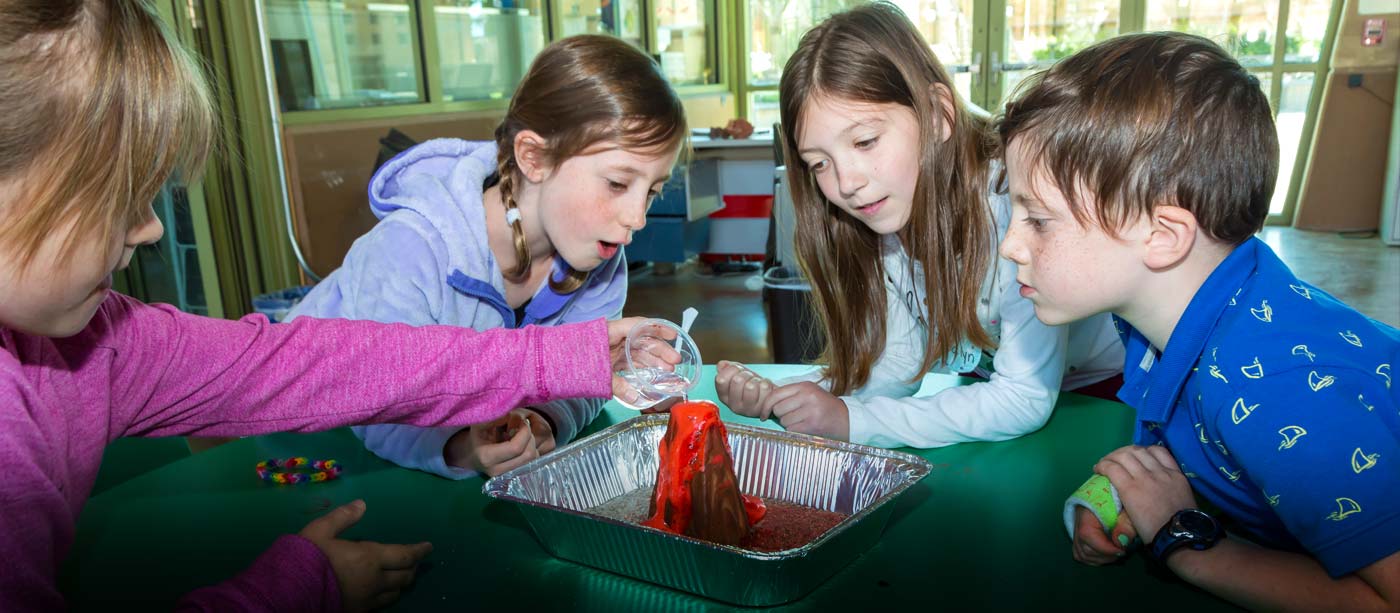 Adventure Camps
Event Information
Date & Time: Monday-Friday, June 4-Aug. 10, 2018, 9am-4pm
Location: Springs Preserve
Admission: $200 per week for members, $225 for non-members. Extended care is available from 7am-9am and 4pm-6:30pm for an additional $50 fee.
RSVP: Reservations are required. Limited spots are available on a first-come, first-served basis.
We're made for adventure at the Springs Preserve! Kids age 6-12: Choose from 10 awesome adventures in 2018—every week features new, learning- and nature-based adventure themes! Your camp experience ALSO includes acting with Drama Kids International; Wednesday park field trips; YMCA Thursday swims; explorations in our Nature Exchange and museums; hands-on learning with our naturalists and garden gurus; fun crafts, games and theme projects.
Choose from these super summer explorations!
Moving and Grooving (Aug. 6-10)
It's the last week before school starts. Join as we clap, stomp, dance, and groove the last days of summer away.
Please note: We accept children ages 6-12 for our camp programs. Children must be age 6 by the first day of their enrolled camp.
Want more details about our Adventure Camps? Check out our Family Information Guide, Policies and Required Forms for information on refunds, lunches, what you'll need for the first day of camp, and more! Enrolled campers will need to bring all of the required forms included in this packet on their first day of camp.
View All Events & Activities
The Springs Preserve Foundation is a 501(c)(3) nonprofit organization committed to supporting programs, projects and events at the Springs Preserve.