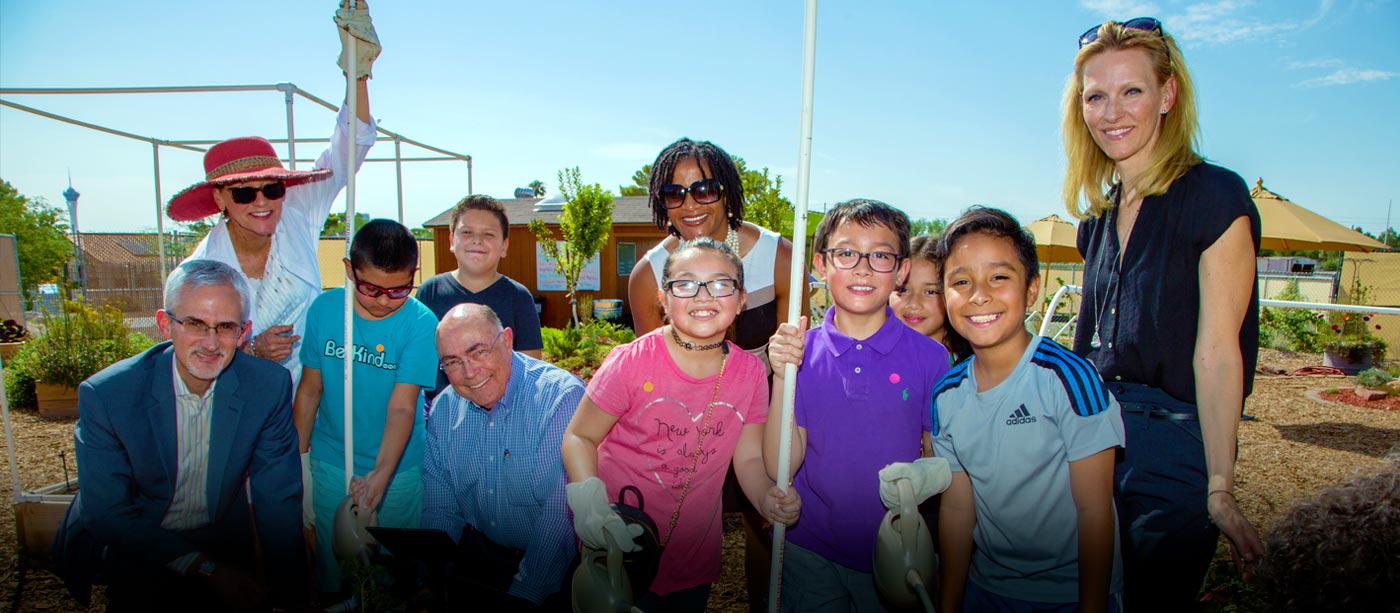 Springs Preserve Foundation
The Springs Preserve Foundation is a non-profit, non-stock corporation established to sustain and advance the mission of the Springs Preserve.
It is guided by a board of directors composed of business and community leaders who are committed to the Springs Preserve's long-term health and viability.
Want to contact the Springs Preserve Foundation? Send us an email.
Board members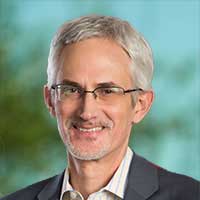 Rory Reid is currently the founding partner of the Law Office of Rory Reid. His law practice focuses on government relations, real estate and state and local permitting with a particular emphasis on the energy sector. He also serves as President and Chief Operating Officer of The Rogers Foundation.
Rory was raised in Southern Nevada and educated in its public schools. He has been active as both a business and civic leader in the community and on the boards of several civic organizations.
Rory was elected to the Clark County Commission in 2002 and was appointed its Chairman in 2005 and 2007. The Commission oversees the nation's 14th largest county, which includes the Las Vegas Strip. During his tenure, Rory championed economic development, ethics reform, open government, and improved social services.
The Las Vegas Review-Journal named Rory its "Best Local Politician" in 2007, and he was the Democratic nominee for Governor of Nevada in 2010 and was named among the "Best Lawyers in America" in 2012. He has received numerous other awards and recognitions for his extensive service.
Rory and his wife, Cindy, are the proud parents of three children.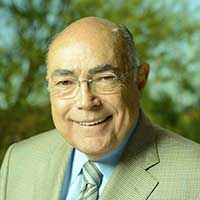 Board of Directors Vice President Dr. Ray Rawson served nearly 20 years on the Nevada State Senate and was elected to the Senate Hall of Fame. The first dentist to serve in the Nevada Legislature, Rawson also previously served on Nevada's Board of Regents, which governs the Nevada System of Higher Education.
Rawson has researched, taught and lectured extensively on public policy, dentistry, anatomy, anesthesia and specialized criminal justice. He has served nationally on the Education Commission of Higher Education and has been widely published in scientific journals. Rawson was the student body president of UNLV's first graduating class in 1964.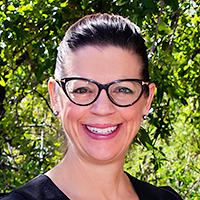 Elizabeth Sorokac is a member and founder of the law firm Reisman Sorokac. Sorokac has been practicing law in Nevada since 2001. She received her Bachelor of Science from Michigan State University and her Juris Doctorate from Gonzaga University School of Law.
A member of the State Bar of Nevada, the Clark County Bar Association and the American Planning Association, Sorokac is also a recent graduate of the Las Vegas Metro Chamber of Commerce's Leadership Las Vegas program and is a mentor to UNLV graduate students in real estate law. She is actively involved with the Anti-Defamation League and is an advisory board member of the Candlelighters Childhood Cancer Foundation of Nevada.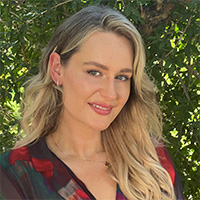 Katarina Gale is the Founder and CEO of The Neon Muse, a fashion tech company specializing in custom light-up apparel. She is also co-owner of GreenGale Farms, a 40-acre Las Vegas-based farm, animal sanctuary, and event space.
She holds a Master of Science degree in Bioresource Engineering specializing in water resources management from McGill University. Before that, Katarina received a Bachelor of Science degree in Agricultural and Environmental Sciences specializing in biodiversity and conservation.
She has previously worked for the United Nations, non-profits specializing in water resources management, and private Aerospace focused on remote sensing and unmanned aerial systems.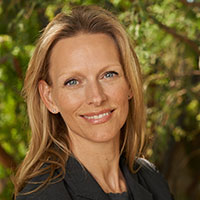 Jenna Morton is a co-owner of Morton Group, a restaurant development company with venues in Las Vegas, including La Cave Wine and Food Hideaway inside Wynn Resort, La Comida, a Mexican joint in downtown Las Vegas and CRUSH eat, drink, love in the MGM Grand Resort.
She is a graduate of Northwestern University. She is the co-chair of After School All Stars Las Vegas and a member of the Board of Directors for Community Cloud Forest Conservation.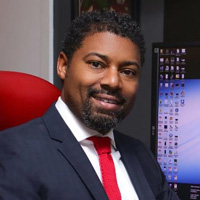 Luther B. Adair II, MD, is principal owner of Nashville Radiology Partners. Dr. Adair has a medical degree from Meharry Medical College and a B.S. in Psychology from Morehouse College. He and his wife started The Adair Family Foundation in 2016 to help support organizations which foster early STEAM development in education and provide scholarships for students seeking education in these fields. Dr. Adair has also had an opportunity to advise various companies in Silicon Valley by creating applications for radiology utilizing artificial intelligence (machine learning), and serves as chair of the Abdominal Imaging Panel for the artificial intelligence section of the American College of Radiology.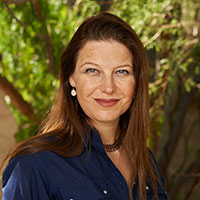 Anne Mazzola is a licensed interior designer whose projects have included the CIA headquarters in Langley, Virginia, the Pentagon, Nortel Networks, Sun Microsystems, Cox Communications, and the National Wildlife Federation.
Anne grew up in Vienna, Virginia, and graduated from Drexel University cum laude. She and her husband have two young children. Prior to moving to Las Vegas in 2008, Anne worked throughout the Washington, D.C. area for 15 years.
Since relocating here, she has immersed herself in a wide variety of charities such as the Alexander Dawson School, Boys and Girls Club, Smith Center, Discovery Children's Museum, Communities in Schools, Opportunity Village and the San Diego Zoo. Anne is also a member of the Desert Tortoise Group of Southern Nevada, adopting a 24 year old tortoise named Larry Byrd.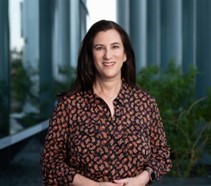 Treasurer Ellen Schulhofer is the Co-Managing Partner of Brownstein Hyatt Farber Schreck and managing partner of the firm's Las Vegas office. She practices primarily in the area of corporate law and represents private and public companies in financings, restructurings, mergers, stock and asset sales and acquisitions, and other complex commercial transactions.
Schulhofer has received numerous distinctions, including Las Vegas Corporate Lawyer of the Year, Women to Watch in Business Las Vegas, and Best Lawyers in America, Corporate Law.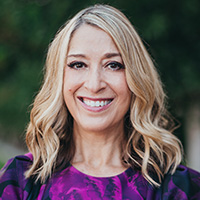 Susan Splan is the Vice President/Professional Banking Relationship Manager for Nevada State Bank. She has more than 21 years of banking experience and holds a bachelor's degree in Communications from the University of Colorado at Denver.
Having lived in Southern Nevada for over 16 years, Susan enjoys giving back to her community by promoting wellness and encouraging others to live a healthier, more active lifestyle.
In addition to the Springs Preserve Foundation Board, Susan holds affiliations with the following organizations: Sage Collegiate Public Charter School Board, Academy of Finance Mentor Program – Clark High School, Las Vegas Leadership Advance, Southern Nevada Association of Women Attorneys, Latino Bar Association, American Association of Legal Administrators, Southern Nevada Dental Society, and the Clark County Medical Society Alliance.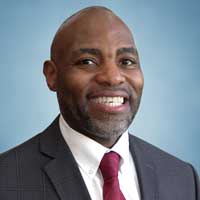 As executive director of the Las Vegas-Clark County Library District, Kelvin Watson has brought innovative, award-winning leadership to Nevada's largest library system and his deep experience in fundraising, technology, program development, and demonstrated success in addressing the digital divide has brought a new era to this library system.
Regarded as one of the most highly respected thought leaders in the library industry, Kelvin started his career as a Commissioned Officer in the Active U.S. Army and Army Reserves, later transitioning to the private sector as a leader with Ingram Library Services, Borders Group, and The Library Corporation (TLC).
Throughout his career, he has remained active as a speaker and panelist at conferences and an author of articles in national library publications. He serves on the San Jose State University School of Information, Leadership, and Management Program Advisory Committee, co-chairs the American Library Association Digital Content Working Group, and serves on the American Library Association Business Advisory Group, REALM Project Steering Committee, and on the Board of the Book Industry Study Group. He is a past president of Black Caucus of the American Library Association and past Public Library Association Board member.
Kelvin earned a bachelor's degree in Business Administration and a Minor in Military Science from Lincoln University in Missouri. He earned his MLS Degree from North Carolina Central University. Kelvin is also a member of Kappa Alpha Psi Fraternity, Inc. and Beta Phi Mu Honor Society.
Financial Documents
Explore More
Funding to support our organization has been provided by Nevada Humanities through Congress and the National Endowment for the Humanities as part of the CARES Act economic stabilization plan of 2020.