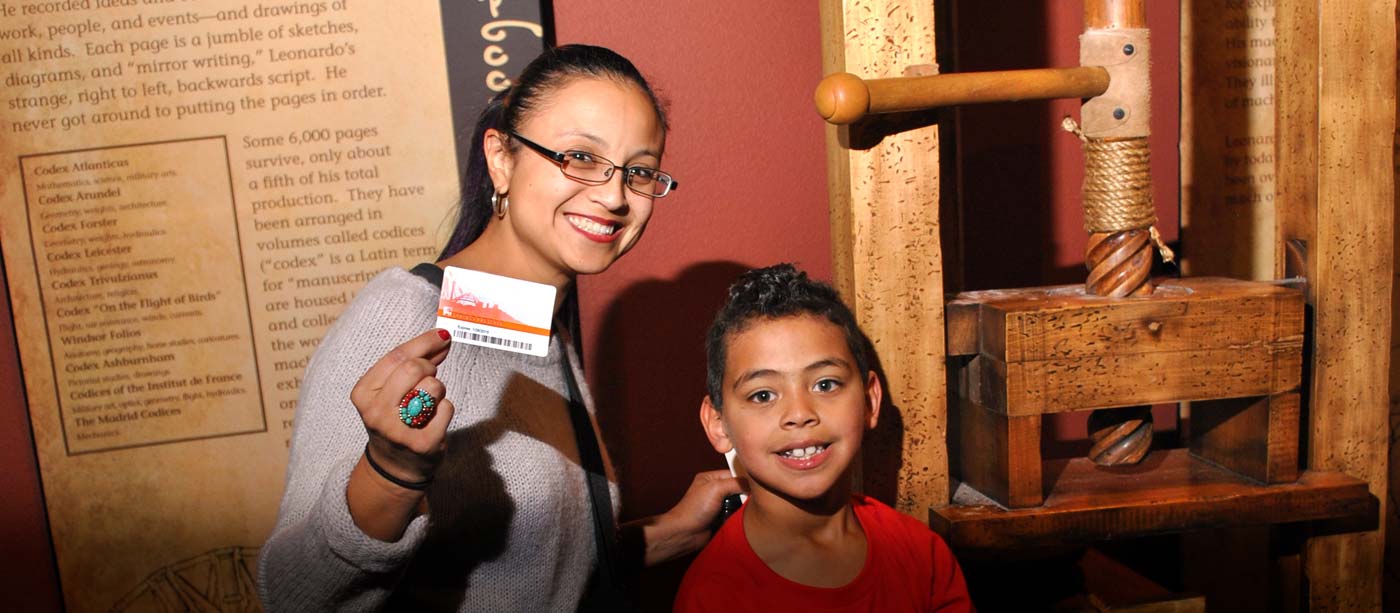 Our supporters
We depend on our supporters to help us provide unique and enlightening experiences to our guests, and to build a strong alliance of environmental stewards.
Become a corporate sponsor/donor
To learn more about how your organization can support the Springs Preserve, please visit our
Donate page
, call
702-822-7700
, or
email us.
Corporate sponsors and donors
We would like to recognize the following corporate sponsors and donors for their support.
This list is updated annually and reflects active sponsors and donors for the 2015/2016 fiscal year.
Donor members
We would like to recognize the following Donor Members for their support.
This list is updated annually and currently reflects active memberships through March 31, 2017.
Platinum Members
William Akel
Amy Ayoub
Andrew & Leah Belanger
Dr. Stefan Chock & Lora Vassar
Dominic Cirino
Toma Diskin & Richard Pocker
Marcia Ditmyer
John & Erica Entsminger
Greg Febbo
Johann Feller & Yumi Yamamoto
Jane & Jeff Gale
Dave & Lisa Johnson
Paul & Sherry Loewe
Anne Mazzola & Russell Rosenblum
Kathleen Regan & Samantha Leone
Rory & Cindy Reid
Ellen & Jason Schulhofer
Anne Silva & Gene Drollinger
Fran Smith
Elizabeth Sorokac & Joshua Reisman
Robert & Kay Stoldal
Thomas Strange & Anthony Ptak
Dwight & Dana Van Pelt
Gregory & Shauna Walch
Julie A. Wilcox
Wydell Williams & Sharon Barkley
Gold Members
Salvador Arriaga & Noemi Lozano
Matthew & Rachael Beatty
Bruno & Wendy Bowles
Lawrence L. Brown III & Celeste Brown
Sean & Louella Claggett
Josh Driggs & Dahon Swiere
Alis Gause & Scott Wishner
Michaela & Andrew Hahn
Gregory & Joy Hearn
Katie & Ryan Horn
Pamela & Kenyon Howatt
Katie Lever & Omer Sattar
Micah Lewis Jr. & Lillyanna Lewis
Arlene Lopez & Ashley Peek
Patricia Maxwell
Dr. Wendy Mojica & Yuji Yamamoto
Steve & Suzann Pruitt
D'Layne Reynolds
Kory Rieger & Breanna Rieger Lafayette
Stephen Silberkaus & Chelyn Sawyer
Lori Snobelen & Jason Fenison
Christine & Maston Thornton
George Tu & Amy Kao
Silver Members
Col. Carmen & Joan Annillo
Jena Antonchuk & Jason Wigg
Dawn & Joel Barraclough
Paul & Joan Bean
Amy Best
Steven & Janice Boyd
Maggie & Merritt Carlton
J. Russ Coffey III & Esperanza Ocampo
Dominic & Cassandra Cummings
Kathleen Delaney
Anne Dye & Gary Reed
Lillian & Evan Englund
Jose Escobedo & Amanda Davis
Peggy Evans-Couch & Robert Couch
Ann Fettinger & John Boone
Kevin & Michele Fisher
Philip Fortenberry & Keith Thompson
Linda Gagnon
Terry & Laurel Gibbons
Gerald & Yvonne Gordon
Elizabeth Hepburn & Mary Lou Brown
Brandon Hicks & Brea Bartlett-Hicks
Bernard & Lennette Horton
Diane Jennings & Michael Kwan
Jane & Roy Karadbil
Stacey Kong & Mike Minev
Eric Ludwig & Siri Kjos
Suzanne & Anthony Martin
Viral & Himani Mehta
Emilia & John Naylor
Allison & Geoff Noel
Britt & Justin Nwadiashi
Ray & Sandra Ota
Sharon & Ralph Pribble
Maureen & James Sanchez
Karina Sanz
Erik Smith & Jennifer Diamond
Debra & L. K. Sommerfeld
Natalie Souza & Kam Tran
Craig Speirer
Peter Stephenson & Mary Massey
Joe Taylor & Beverly Ducote
Kate & Donovan Thiessen
Mary & Patrick Trundle
Erika Vento
Brian & Sue Wainscott
Duane & Gabriele Ward
Kirsten & Jeff Wood
Anthony & Mary Zaragoza
 
 
Bronze Members
Members are listed by the primary member's last name.
Daren & Debra Ackermann
Julia Acosta & Noemi Valdez
Maria Agnew & Sierra Wash
Claudia Aguayo & Brian Felgar
Michael & Michele Alazard
John & Diana Alba
Kenneth & Zoe Albright
LuAnn & Mike Alder
Laurie & Curtis Alexander
Chris Allen & Gabrielle Lyster
Rene' Allison & Marissia Mickelson
Magin & Savino Amoia
Angelina & Garth Amram
Terri-Lynn Andersen & Steve Ewaniuk
Yvette & Curtis Andes
Jessica Angelo
Rich Aquilina & Suzanne Ellis
Andrea Aragon & George Castorena
Omar Arce & Aurora Garcia
Susana Arriaga-Lozano & Nohemi Lozano-Lizarraga
Bridgett & Brian Ashton
Elicia Aslin-Hummel & Shawn Hummel
Debbie & David Aspiazu
Barbara & Michael Aupperle
Genoveva & Bernardo Badillo
Michele & Michael Balady
Erika & Rhys Balderson
Eddie Ball
April & Curtis Ballard Jr.
Ronald Balogh & Danielle Chambers
Margo Barber & Lori Warg
Lawrence & Kori Barnard
Nazario & Maria Barraza
Sasha Barrese & Dan Houlbrook
Christine & William Barrett
Arlene & Michael Basinski
Trish & Michael Beach
Cynde Beer
Brian & Krista Benefield
Rene Bennett & Keith Watkins
Melissa & David Berger
Raymund Berlo & Whitney Ramos
Diane & Firmin Berta
Lori & Frank Bettencourt
Cookie & Chad Bible
Josie Billington & Taylor Sandlin
David & Katie Binrup
Mitch & Kimberly Bishop
Kimberly & Scott Black
Michael Blasco
Bruce Bommarito & Shuying Wang
Andre & Tara Bone
Joseph & Veronica Booze
Brooke & Matt Borg
Silvia & Juan Bouchan
Nicky & Edward Bowers
Emelia Brady & Andrea Panlilio
David & Gina Briley
Brent & Deanna Brinkerhoff
Valerie & John Brooks
Josh & Sarah Brummett
David & Rosemary Buck
Marianne & Joseph Buonanno
Sabrina & Sean Burke
Kris & Bruce Burnett
Jalisa & Lawrence Burton
Michelle & David Bush
Jossail Caldwell
Jason & Nicole Callahan
Robert Calvin & Jennifer Martinez
Rodger Campbell & Judy Malichky
Chris & Lisa Campbell
Keoni Cargill & Katrina Warner
Kari & Lance Carr Jr.
James & Kaydee Carroll
Carolyn & Robert Carroll
Loretta Casey & R. Moore
Pamela & Scott Chadwick
Jacqueline & James Chan
James & Chiarina Chaney
Mandy & Patrick Chapin
Sheena & Timothy Chapman
Lou Anne Chessik & Jim Rollans
Tyrone & Sharon Chew
Jeremy & Romina Chomakos
Erika Christiansen
Christine Churches & Suzanne Smart
Kaysey & Orlando Cisneros
Deanna Clark & Keith Taylor
Rhonda & Warren Clary
Olivier & Carolina Clavel
Christoffer Cloyes & Lidia Genovese
Kenneth & Celeste Cole
Jason & Catherine Cole
Glen & Jessica Colgate
Sean & Kelly Collier
Austine & David Comarow
Roy Conley
Louie & Michael Ann Cononelos
Paula & Brian Cook
Daniel Cooley & Antonio Nava
Ginalyn Corbello
Marcela Cortes-Ramirez & Joseph Leavitt
David & Veronica Cortez
Jerry & Stephanie Council
Charlene & Richard Counts
Michele Coutchie
Mari-Anne & Fred Cover
Maggie Cox & Alexa Waller
Linda Cozzolino & Courtney Donowho
AJ Crame
Jewell Creigh
Nancy Crenshaw
Noelani & Anthony Crockett
Willie & Jill Crotsley
John Cummings & Gretchen Smolka
Christopher & Wendy Curtis
Stephen Dahlquist
Cynthia & Casey Dakus
G. Scott & Adrienne Damron
Miles & Claire Davies
Vicki & Thomas Davis
Jody Dawkins & Elysa Arroyo
Dery Daye
Laura De La Cruz
Grace Deguzman-Rodriguez & Raul Rodriguez
Michael & Jena Delk
Marie & Patrick Denison
Cathy & Shawn Dettrey
Beth & James Diodato
Robert & Diane DiOrio
Diane Ditrick & Al Chess
Sheila & Kenneth Diwa
Amy & Paolo Domingo
Zerdan Dominguez
Drew & Dana Dondero
Robert & Annette Dorman
Gilbert & Karen Doucet
Matthew Douglas & Harper Ko
Kelly & Ian Dove
Crystal & Kevin Doyle
Julie & John Doyle
Emma Drews & Philip Uesbeck
Laura Duddy-Bull & Blair Duddy
Tanya Duke & Kymberly Higgs
Loretta Dumont & Victoria Schroll
Pete & Rhonda Duncombe
Nichole & Sean Ecret
Sandra Edwards & Thomas Domschot
Leilani & Paul Ehlers
Corey Enus & Ebby Dietrich
Tara & Clif Erson
Loida Estrada
Bruce Ewing & Andrew Conlu
Greg & Kate Ewing
Michael & Jennifer Felber
Ashley & Yohance Ferguson
John Ferguson
Leo Ferns & Jenna Lightfoot
Joshua Ferrer & Robin Kenton
Stephen Ferris & Yi Li
Patricia Ferrugia
James & Krissann Ferry
Brett & Nicole Fields
Gary & Sheryl Fields
Gilbert Flores & Colleen Smith
Sarah & Robert Flummerfelt
Theresia & Ronald Forgey
David & Andrea Forman
Engie & John Forry
Brandon & Jessica Fowles
Jeffrey Fox
Deborah Frasher & Zoilo Pobre
Susan Frederick & Melissa Krohm
Mark & Mary Kaye French
Natalie & Brandon Frisco
Sherrie & Lance Gabriel
Shantelle & Ryan Gagnon
Kristen & Byrne Gallagher
Elizabeth & John Gallifent
Lynda & Gerardo Gamboa
Elizabeth & Jorge Gamboa
Amy & Matthew Gardiner
Mark & Cheryl Garland
Rick Garrett & Aeran Kang Garrett
Cassie & Jay Gentry
Todd & Judith Gibson
Nicolle & Adam Gill
Karrie & Levi Gilliam
Hadiza & Troy Gines
Connie Glass & David Schnell-Davis
Esther Gleason & Sharolyn Chan
Jessica Goble & Ashleigh Hepner
Antonia Godinez & Troy Cadwell
Andrea & Richard Goeglein
Patricia & Phillip Gonzalez
Angelia & Bradley Good
Dawn Michelle & Jerry Gordon
Dan & Gail Gouker
David & Heather Gouldthorpe
Christopher & Heidi Gouveia
John & Stacy Graber
Steffanie & Jason Gray
Daniel & Abbi Gray
Richard & Sandra Greene
Russell & Angela Greenhalgh
Brenda & David Griego
Jean-David & Leeann Groff-Daudet
Chrissy Gronau & Greg Gronau
Magdalena Guevara-Fayad
Nicholas & Marcela Gutierrez
Steven & Marie Haberman
Rita & Ronald Hackett
Gil & Theresa Hagen
Craig Hale
Ghada & Angelo Hamden
Peter & D. Marilee Hansen
Carmen & James Hardy
Brandon & Olivia Hardy
Val & Lisa Hardy
Paula Harlan & Philip Newman
Daniel & Michelle Harn
Nathan Harper & Kasey O'Horo
Joseph Harris & Candice Wooten
Rita & Bret Hart
Jason & Alyssa Haufschild
Roger & Jessica Haywood
Sherrie Henderson & Eddie Isagurrie
Rosie Hernandez
John & Sheila Hicinbothem
Damon Hodge & Eboni Simpson-Hodge
James & Elisabeth Hoff
Michael Hollingshead & Andi Glenn
Richard Holly & Steven Pederson
Jeff & Daniele Hook
Sue & Aaron Hoppler
Sandra Hotchkiss & Melinda Smith
Melanie Housdorf & Monica Love
Phaye Houston & Tiana Farrell
Trenna & W. Bucky Howard
Jacob Hughes & Carrie McKeown
Keith & Ann Hurd
William & Angela Hutton
Jennifer Imperial & Jamie Snow
Troy & Janeen Isaacson
Alexander & April Isani
Maria Izazaga & Ivan Sanchez
Dwight Jackson & Christina Brown-Jackson
Becky Jacobs
Loretta & Ed Jacobson
Jeffrey Jalandoni & Marie Cruz
Kelly James
Keita Jay & Asia Harris
Cles & Brandy Jensema
Tessie Johnson
Deena Jones & Shalithe Waiters
William & Wanda Jones
Tammy Jones-Lepp & Dr. Stephen Lepp
Carol Joren & Dustin Rasmussen
Carlton Joseph
Casey & Maralyn Juliano
Michael Kagan & Cynthia Johnston
Frank Kalenits & Lorena Kalenits
Paul & Erika Kane
Demetrius & Christina Karanikolas
Eric & Jennifer Kardell
Robin Kashar
Roxanne & Kevin Kautz
Brian Kawasaki & Cindy Lum-Kawasaki
Lynn & James Kelley
Joshua & Grace Kelley
Rome & Stephanie Kennedy
Sean & Mirjana Kennedy
Charlotte & Michael Kessler
Jacqueline & Landen Kessler
Sam Ki & Mariana Alvarado Garcia
Nicola & Ivan Kilyushik
Margaret King & Donna London
Patrick & Suzanne Kingsley
Rick Kirch & Erica Tosh-Kirch
Nancy Kist & Mariah Kist
Beverly Kitterman & Shelly Aguilar
Jessica Kobielsky
April Koebcke & Zach Ovel
Caroline Kolbe & Dale Zavislak
Gregory Kompes & Todd Isbell
Charles & Ronnilou Kordick
Donna & Aria Kozak
Louis & Christine Kramar
Ryan & Tessa Kronbetter
Peggy Kronenberger & Napaporn Thompson
Phillip & Marie Krumpos
Frederick LaBrecque & Ann Takemoto
Haley & Matthew LaCombe
Cheryl Ladao
Sophie & David Ladd
Vince & Malinda Lally
Brenda & James Lange
Tami & Eric Langohr
Graeme Laronge
Shannon & Yazmine Larsen
Heidi & Eric Larson
Bill Laub & Mary Boni
Doug & Alyce Lautner
Melissa Lawney
Rochelle & Dennis Lay
Patti & Daniel Layland
Gene Lazaroff & Cindy Hare
Melinda & Ben Leavitt
Melissa LeHardy & Eric Allsopp
Javier & Claudia Leiva
Allen & Laureen Lentz
Carl Leonard & Arlys Spiker
Wayne Leroy & Stephanie DeCrevecoeur
Wende & Mark Lestelle
Pamela & Robert Lewis
Jennifer Lewis & Bryan Allison
Xiuzhong Li & Alinna Qu
Donna Libonati
Joe & Paula Lichardi
Deena Lipkin & William Irwin
Viviana & Richard Litke
Arthur & Ellen Little
Rain Liu & HongBo Zhou
Martin Locker & Carolyn Watson
Amanda Lofink & Matthew Wilkinson
Fernando Lomeli & Jillian Gariano
Carlos Lopez & Teresa Gallegos
Janet & Donald Lough
Steve & Nicole Loughran
Judy & William Lovegren
Michael & Diana Lovelady
Jerry & Lucy Lum
Abbey Luo & Long Tran
Larry & Jane Lyon
Jane Mac & Jon Neumann
Bronson & Jennifer Mack
Joshua & Angie Macy
Mary & Dan Madden
James & Jill Maddy
Alisa Mann
Anthony Marlon & Jenifer Utz
William Marrs & Nona Myers
Dottie & Kirstin Marsh
Antonia Martin & Ryan Calles
Denise Martinez & Paul Chavez
Carlos & Felicitas Martinez
Donna Masi-Bubnis & Mike Bubnis
Christina & Jonathan Mason
Donajean Mastrangelo & Alexis Wilburn
Ashleigh & Steven Matview
Norman & Esther Maul
Sandra & Jim Maupin
Liz & John Maxey
Leslie May & Jeff Ream
Robert Mayers & Cathleen Teague
Christopher Mayo & Leticia Kashiwabara
Bev & Brian McCambridge
Laura McCamey & Susan Cziperle
Patricia & Thomas McCarthy
Dawn & David McCullough
Robert McGoldrick & Lara Bestenlehner-McGoldrick
Renne & Michael McKeen
Richard McKinney & Natalie McKinney
Ruth & Conor McLeish
Sherry McNary & Dawn Wilson
K. John McNellis & Paul Conrad
Doa Meade & Vanessa Meade
Lourdes Medina & Jorge Canales
Margaret & Richard Mehl
Chris & Sherilyn Mehnert
Arla Mejia & Greg King
Jerry Melvin
Melissa & Kele Mendell
Wendy & Raul Meoz
Patricia Meyer & Leigha Kirkpatrick
David & Diana Meyers
Patricia & Justin Michael
Brian & Sara Mildebrandt
Jeff & Cheryl Miller
Mark & Diana Miller
William & Patricia Minter
Kathryn & Hubert Minx
Brandon & Beth Mock
Amie Modglin & Pete Bicsanszky
Geralyn & Cliff Molin
Richard & Ashley Monteith
Tisha & Dave Montero
Lawrence & Mary Montes
Porferia Montesclaros
Nathan Moore & Carrie Clark
Mary & Jack Morgan
Ragen & Trevor Morgenstern
Peter Morris & Laureen Velasquez-Morris
Andres & Norma Morteo
Rose Moscoso
John & Suzanne Mowbray
Marco & Melissa Munoz
Benjawan Munson & Edward Shoemaker
Mark & Catherine Myers
Holly & John Myers
Jon & Nicole Nacy
Judy Nelson & Kristin Nelson
Adele & Tara Newberry
Robert & Carole Nielson
June & Jentry Nix
Kenneth & Erica Nogle
Shannon Nordstrom & Jeffrey Gurney
Chelsea Nork & Shannon Bilbray
Cheryll & Mike Norris
James & Kimberly Norton
Karen & Dan Oglesbee
Jacque & Meghan Ohara
Stacey & Jon Oien
Marion & Travis Olson
David & Judith Orr
Paula Osterhoudt
Thomas & Erica O'Toole
Gina Pagani
Sean & Nadia Paik
Yolanda Palomo & Christhiano Barbosa
Adam Parascandola & Stephanie Prete
Beth & Beaudry Parker
Nicole & Roby Parlade
Wendy Parrilli
Sara Partida & Holiday Gublar
Kelly & Thomas Pavalko
Joseph Pecoraro
Breanna & Ryan Pedroso
Colby & Mark Pellegrino
Selena Perez
Gabriela Perez-Regalado & Irma Varela
Sue Perlin & Cassie Pesicka
Lyle & Margaret Persch
Hayli & Kale Peterson
Linden Peterson & Opetaia Babakobau
Karen & Ellery Pettit
Nushina & Tony Piazza
Heather & Rex Pickett
Tony Piekarczyk & Amy Gregorash
Robin Pierce & Cory Buckley
Florencia Pinedo & Francisco Lopez
Meredith & Kerry Planegger
Salvador Polanco-Gamez & Jenny Sanchez
Meng & Michael Powell
Mauricio Prado & Avanessa Rose
Ruben & Roxanna Prado
Shannon Prestridge & Kevin Hejmanowski
Nick Pulido & Michelle Benzon
Jennifer Quincy-Novero
Tom & Kathryn Rafferty
Winsome Rainford
Adam & Amanda Ramsey
Terrie & James Rasgaitis
Jerry & Cindy Raybeck
Sang & Robert Reid
Jaime & Josh Rexing
Elsa & Fernando Reynoso
Belinda Rhodes & Trista Wharton
Amy Richardson & Brittni Seskey
Dieter & Iris Rickwall
Stacey Robb
Maria & Thomas Roberts
Margaret Roberts-Hendrickson & Mark Hendrickson
Carrie Robinson & Lawrence Beck
Jill & Paul Robinson
Victor & Sarah Rodriguez
Anthony Rodriguez & Jazmin Cassady
Oscar Rodriguez & Marilyn Flores-Gutierrez
Brenda Rodriguez
Chad & Susan Rogers
Marlyne Rohan
Thomas & Carol Rose
Jeri & Cathleen Rozadilla
Juli & Saul Ruben
Debbie & Tom Russell
Patricia Sackin & Derek Hughes
Barbara & Walter Sadowski
Joseph Salvatore & Amy Zinovitch
Chad Sampson & Irena Bocheva-Sampson
Martha & Julian Sanchez
Gurcharan Sangha & Sarabjeet Lohara
Pedro Santivanez & Ariana Brambila
Traci & Anthony Santori
Allie & Felix Santos
Pietra Sardelli & Nelson Sardelli
Carol Lyn & William Savage
Kevin Scales & Scott Slasienski
Dr. Lisa Schiano & Savannah Schiano
Cristina & Matthew Schneider
William Schultz & Alison Singer
Aaron Scott & Kari Ford-Scott
Lee & Gloria Scott
Elizabeth & Christian Seda
Keitha Selders & Steven Ward
Celestina Sellers & Kerrie Ciccarelli
Nicolas & Nastasia Sfeir
Christine Shaw-Taylor
Tamara Shear & Frederick McLeod
Matt & Shelley Sherk
David Shinder
DeAnna & Michael Shutt
Joseph & Jeanne Simile
Larry & Sandy Simon
Dawnette & Robert Skemp
Mary Skibicki
Chrystal & Daniel Skougard
Lisa Skurow & Sarah Goldstein
Stuart Small & Lisa Phillips
Brennan & Kristine Smith
Karen & Larry Smith
Brandon & Courtney Smith
Andera & Shannon Smith
Andrew & Judy Smith
Vladimir & Lucie Sochor
Anne-Marie & Jay Somers
Pauline Sovitsky & Dawn Robbins
Marcus Spackman & Robert Arredondo
Kimberly Spriggs
Lee Stack & Sharron Hrycyk
Lynn Stadheim & Ilona Stadheim
David & Bette Stahl
Donna & John Stanton
Ann & Steven Stein
Ashley Stephens & Ruben Gonzalez
Andrew Stewart & Becky James
Eric & Anna Stofsky
Ashlee & Troy Stolworthy
S E & John Storrs
Lisa Story
Darren & Jennifer Strawn
Maria Straziuso
Betty Street
Melissa & Tracy Strunk
Maggie & Jerry Stuart
Jesse Stuart
Lee & Megan Stumacher
Veronica Sudduth & Kisha Andrews
Patrick Sylvester & Kelly Gonzalez
David Syzdek
Hastuo Takeuchi & Eliane Feiner
Lois Tarkanian
Pam & Rob Tassiello
Karen & David Taylor
Jennifer Taylor & Yale Yeandel
Cynthia & Gregory Taylor
Patti Taylor
Luis & Angela Teruel
Stacye & Jack Tesh
Patricia Thacker & Maxine Miller
Taber Thill & Brittany Dancer
Catherine To
Tahirih & Daniel Toll
Amy & Andrew Tollefson
Reimi & Michael Toshi
Gina & Hector Toth
Melissa Towbin & John Mims, Jr.
Paul Townsend
Melissa & David Trammell
Jessica Trigilio
Cheryl & Richard Tritley
Kristina & Ronald Tucky
Marjorie & Paul Turner
Douglas Turner & Robert Hinton
Karl Ulan & Anna-Lizette Angat
Robert & Patricia Utter
Leslie Vance & Taiya Thompson
Jason Vanlue & Michelle San Juan
Joseph & Nitsa Varner
Duke Vazquez & Carolyn Faris
Emily & Leo Vekslin
Kristen & Shaun Vidinhar
Christina & Mike Vreeland
Theodore & Judy Wadleigh
Richard & Mary Wahler
Vickie Waitman & Heather Stinnett
Charles & Julie Walker
Jason & Jessica Walsh
Josh & Chrys Watts
Irv & Nancy Weinberger
Stacy & Colin Weir
Loni & JC Wellman
Suzette & Bill White
Dorothy White & Jill Dagher
J. Paul & Dana Wiesner
Richard & Natalia Williams
Zane & Arabelle Wilson
Kristin & Brenton Wilson
Colleen Wilson-Pappa & Erik Pappa
Dick & Kathy Wimmer
Sandra & Rex Windom
Stephen & Theresa Wing
Ann & Tom Winner
Olga & Patrick Wisnicky
Elizabeth & Eric Wolf
Kylie Womack
Dana Woods & Crystal Sarando
Edward & Victoria Worfolk
Kendra Wright & Todd Humphrey
Peter & Stephanie Wynn
Tony Wynn & Lois Shivers-Wynn
Amanda Yen & Jarrod Rickard
Paula & William Zappia
Lisa & Brian Zarycki
William & Veronica Zebutis
Minxin & Sky Zhang
William & Donna Zimmermann
Cassandra & Andreas Zografos
Mary Zone