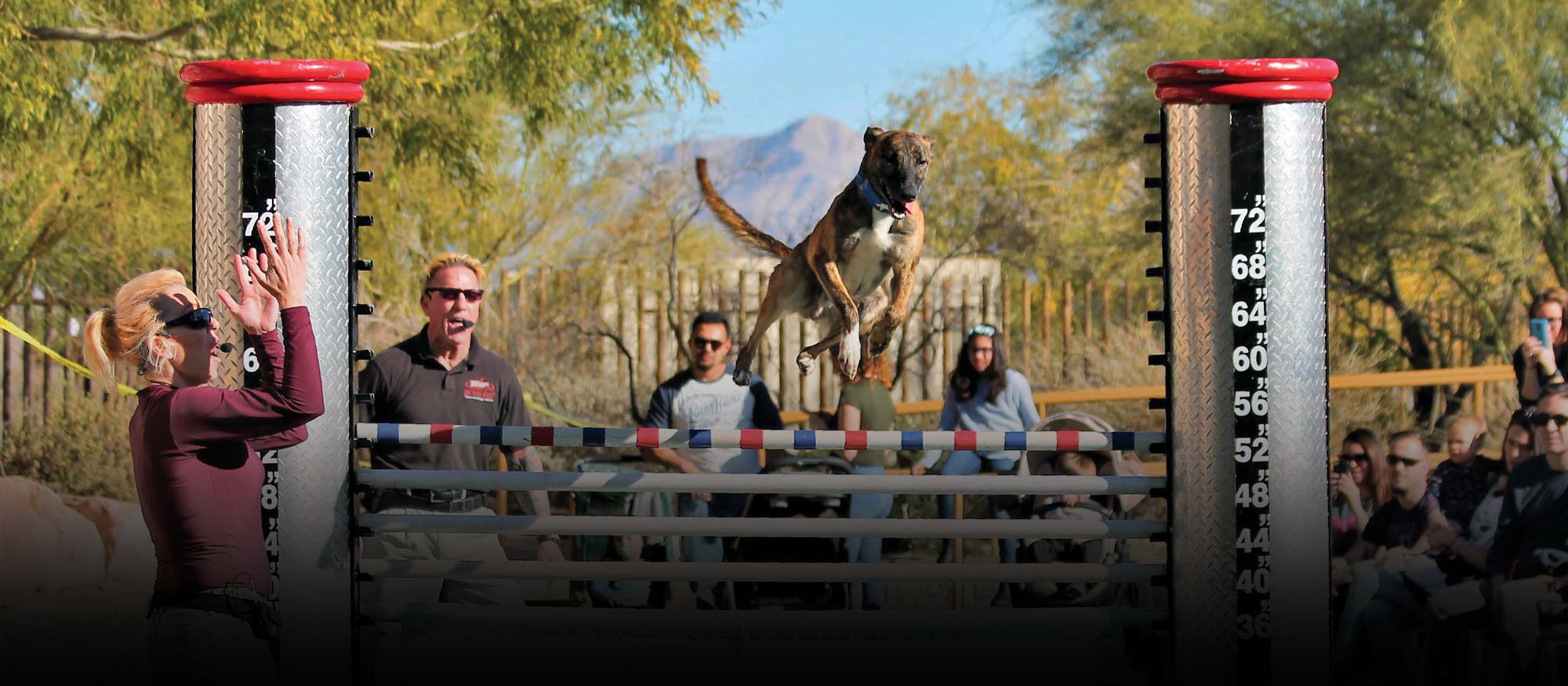 Jump! The Ultimate Dog Show
Event Information
Date & Time: Saturdays, Sundays and select holidays, Feb. 5-May 1, 11 a.m. & 1 p.m.
Location: Springs Preserve (Big Springs Amphitheater)
Admission: Free for members or with paid general admission.
RSVP: No reservations required. Seats fill up fast so we recommend arriving a few minutes early to ensure you get a spot.
They've been seen on The Tonight Show, The Late Show, Animal Planet—and now at the Springs Preserve! Two-time Ashley Whippet Invitational world champion Lou Mack and his performing pets return with their non-stop, action-packed live show.
Audiences of all ages will be thrilled as they root for their favorite dogs in an exciting head-to-head competition that showcases several energetic sporting elements such as speed agility, weave pole racing, trick frisbee, dock diving and plenty of novel pet tricks.
The show also educates the importance of pet adoption, as most of the performing dogs have been rescued from various animal shelters throughout the country.
Showtimes are at 11 a.m. and 1 p.m., Saturdays and Sundays, Feb. 5 through May 1 (except Feb. 19 & April 23.), plus Presidents' Day (Feb. 21) and Spring Break (April 11 & 15.)
View All Events & Activities
The Springs Preserve Foundation is a 501(c)(3) nonprofit organization committed to supporting programs, projects and events at the Springs Preserve.