Adventure Camps
Weekly through Aug. 10
Every week of our summer Adventure Camps for kids age 6-12 include swimming, acting, field trips, museum exploration, fun crafts and games, and new, learning- and nature-based adventure themes! Register today.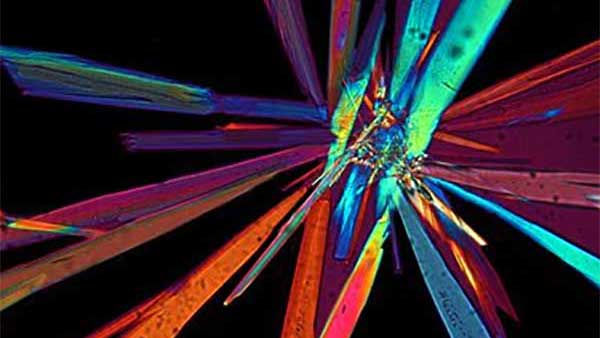 Microscopic Beauty
Art exhibit on display June 22-Sept. 30
Artist Robert Belliveau, experimenting with his polarizing microscope, has turned juices squeezed from fruits and vegetables into gorgeous and exciting shapes that are abstract in design. Explore more.
Member Moments
Adventure all year long
We can't help but share our excitement about year-round membership! In recent chats with some of our members, we were pleased to find they were every bit as passionate about the Preserve as we are. Become a member.
Family Adventure Around the Corner
In the middle of Las Vegas, there's a place with 180 acres of adventure. A place to release your inner child and let your imagination go wild. And it's yours to explore. The following links will help you enjoy your visit to the Springs Preserve and ensure that adventure is waiting for you around every corner.
At the Springs Preserve, families can traverse hiking and bike trails, participate in hands-on classes, jump on a train ride, wander through an 8-acre botanical garden, and much more. A yearly membership makes it an affordable experience you can't find anywhere else in Southern Nevada.

Support the Springs Preserve
Love the Springs Preserve? Donate to help support our mission and programming, or enrich guests' experience by volunteering! We offer rewarding volunteer opportunities to partner with our team to educate visitors about a variety of specialty areas, help nurture our grounds and programs, and engage our community.
Sign up to volunteer
Make a donation

Online Gift Shop Now Open
Now you can buy Springs Preserve swag anytime! Our new online store features some of the most popular items from our gift shop, including branded merchandise and apparel, hand-crafted jewelry, gifts for the gardener, souviners from Boomtown 1905 and the Butterfly Habitat, home decor and more!
Shop Online
Gift Shop Info
Follow @SpringsPreserve
Voted Best Instagram Feed in Las Vegas Weekly's Best of Vegas