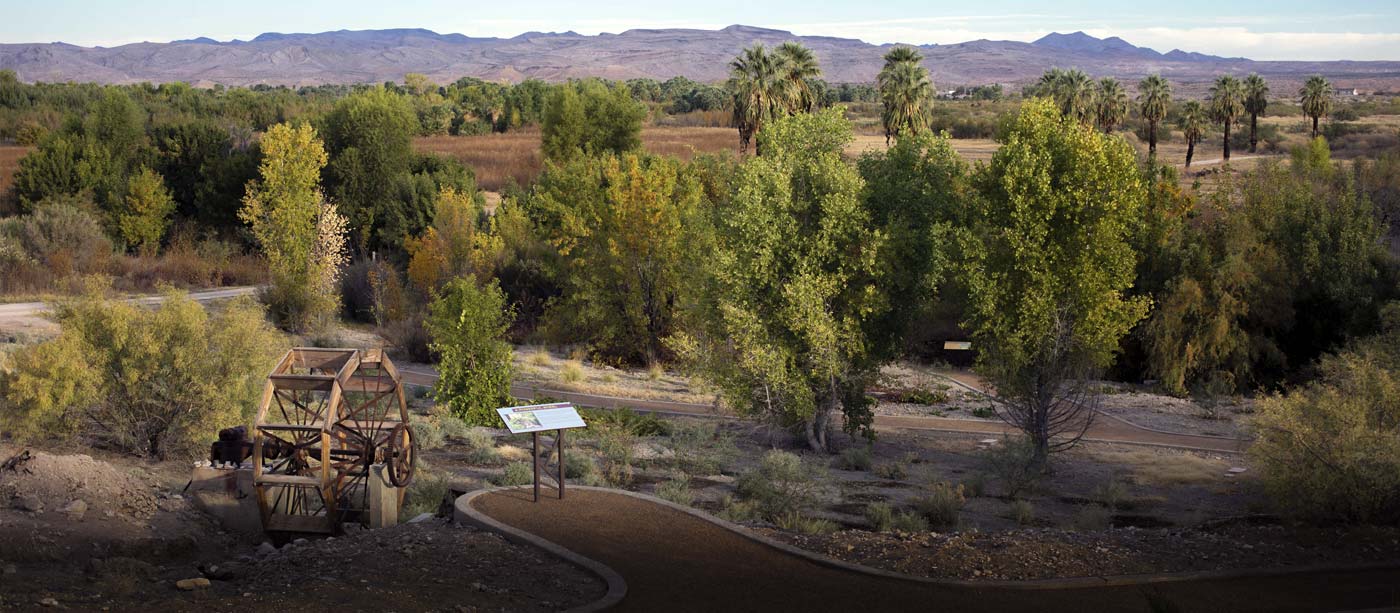 Warm Springs Natural Area Tour
Event Information
Date & Time: Saturday, Oct. 20, 2018, 8am-1:30pm
Location: Springs Preserve
Admission: $50 members, $60 non-members.
RSVP: Reservations are required.
Located approximately seven miles northwest of the town of Moapa, the Warm Springs Natural Area is a 1,220-acre property featuring more than two dozen bubbling springs, rushing streams and lush wetlands. It is also home to 28 sensitive species, including the Moapa dace, and more than 200 species of birds.
Join us Saturday, October 20 for a chartered bus tour of the Warm Springs Natural Area. The tour will depart from the Springs Preserve and will travel approximately one-hour to Warm Springs, where you'll partake in a guided tour of the area, led by Warm Springs Natural Area staff members. You'll learn about the history and importance of the area, as well as the issues impacting it and the improvements that have been made to preserve and protect local wildlife.
Before returning to the Springs Preserve, lunch will be served and you'll have an opportunity to explore the area on your own.
View All Events & Activities
The Springs Preserve Foundation is a 501(c)(3) nonprofit organization committed to supporting programs, projects and events at the Springs Preserve.