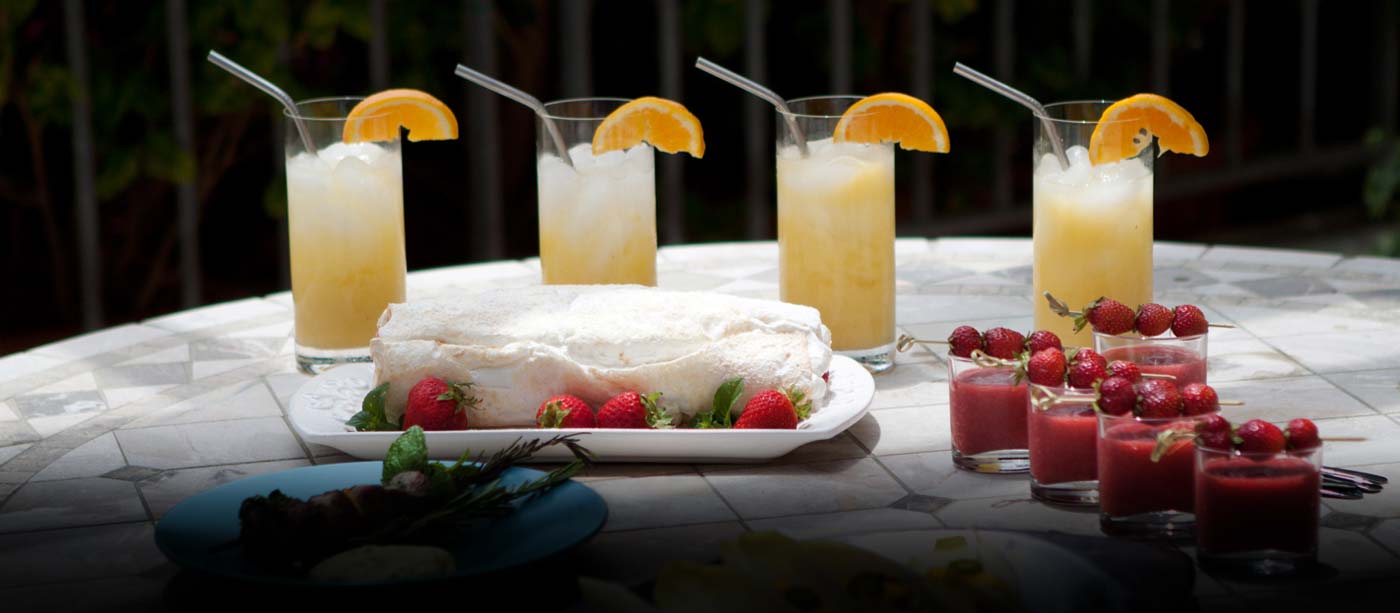 Hands-on Cooking Class: Summer Socials
Event Information
Date & Time: Friday, July 13, 2018, 6:30pm-9:30pm
Location: Cafe
Admission: $89 plus EventBrite fees. Gratuity not included.
RSVP: Reservations are required. Limited seating available.
Summer... it's a time for spirited socials. Can't stand the heat? Then get into our kitchen!
Imbibe and dine with professional chefs from Divine Cafe at the Springs Preserve as they impart the art of unconditional celebration in our commercial kitchen. This hands-on experiential cooking event will be a cuisine and cocktail coterie! Preparations include beverages, food, and the recipes for a great time—so bring your friends, appetite, and thirst to this delectable class that will transform how you live and love the summertime!
Recipes may include Ginger Spritz, Melon Herb Mojito, Garden Gimlet, Flower Fuschia Appertif, Jaimon Grilled Peach with Pistachios, Stone Fruit Gazpacho, Avo-Taco, Adobo Corn Cakes, Pork Belly Bahn Mi, Thai Zucchini Carrot Salad, Summer Bolognese, and Crepes Cajitas.
View All Events & Activities
The Springs Preserve Foundation is a 501(c)(3) nonprofit organization committed to supporting programs, projects and events at the Springs Preserve.