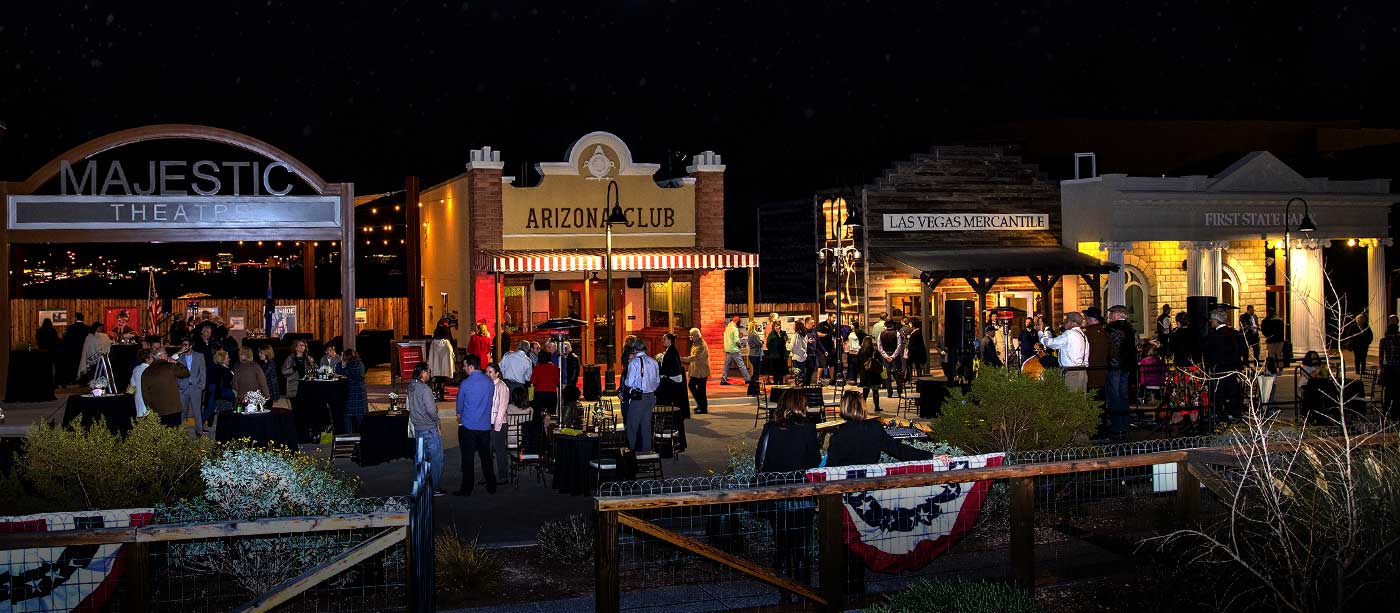 Hot Renditions: An Evening of Delicious Food and Spirits
Event Information
Date & Time: Saturday, Nov. 10, 2018, 6pm-10pm
Location: Springs Preserve (Boomtown 1905)
Admission: $95 plus EventBrite fees.
RSVP: Reservations are required.
Join Divine Events and Executive Chef Steve Piamchuntar at this multi-course, themed dining experience!
The evening starts with a train ride to Boomtown 1905. From there, guests will travel back in time—and around the world—under autumn's night sky to savor more than 20 tantalizing dishes paired with complimentary tastings of wine, beer and whiskey.
The menu features modern fusion takes on staples from across the globe including gumbo, Japanese curry, shawarma, chorizo, Thai-style rib tips, and more. No meal would be complete without a robust selection of seasonal snacks, sides and desserts such as roast yam salad, frozen pumpkin spice popcorn, and caramel churros.
Guests will also be treated to live entertainment from Frankie Lee and The Infernos, have rare nighttime access to the Boomtown 1905 streetscape attraction, and get the opportunity to interact with chefs at live-action grill stations.
Note: This event is open to guests 21 and over. Full cash bar will be available.
View All Events & Activities
The Springs Preserve Foundation is a 501(c)(3) nonprofit organization committed to supporting programs, projects and events at the Springs Preserve.