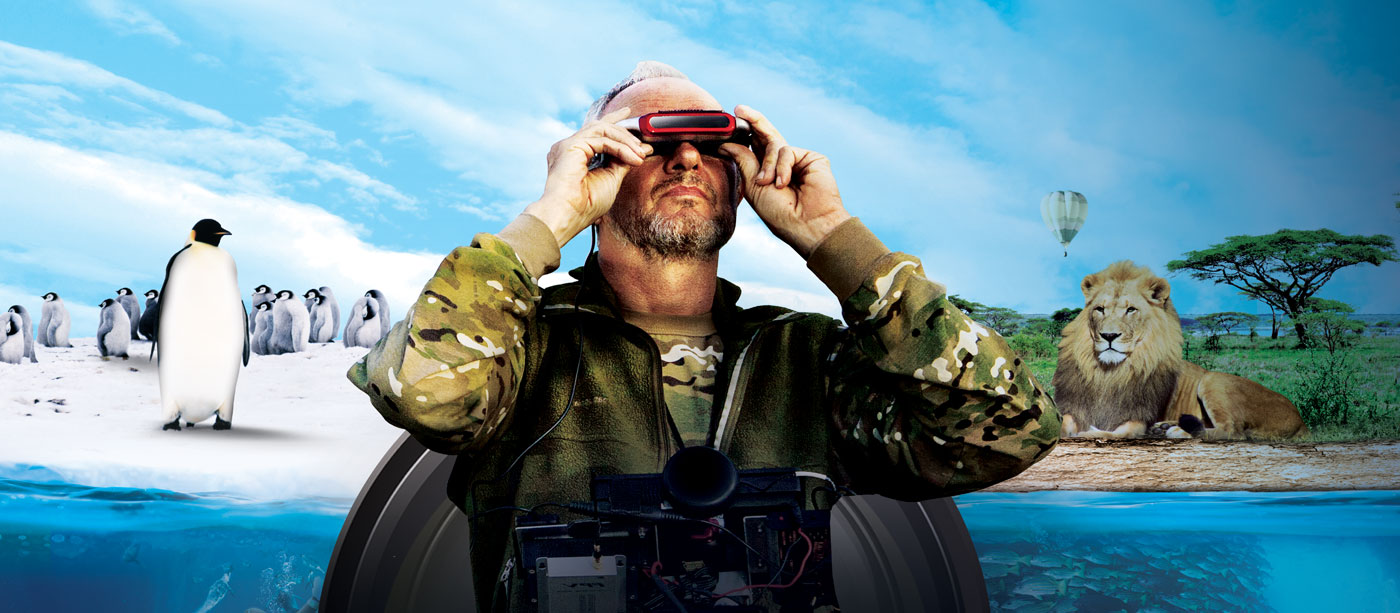 National Geographic presents Earth Explorers
Event Information
Date & Time: Feb. 4-May 5, 2019, 9am-5pm
Location: Origen Museum
Admission: FREE for members or with paid general admission
RSVP: No reservations required.
Take a journey to the wildest places in the world at National Geographic presents Earth Explorers! Embark on an epic adventure through six themed and immersive environments to discover new species, study animal behavior and learn about the important roles that technology, innovation and ingenuity play in making and documenting explorers' discoveries.
Your journey begins by climbing aboard an actual off-road explorer vehicle used by filmmakers and scientists, and from there leads through polar regions, to the bottom of the ocean, to a discovery of highly evolved jungle animals in an outdoor lab and even a simulated balloon ride above Madagascar to watch mammal migration.
National Geographic presents Earth Explorers showcases the work of some of the most innovative and exciting National Geographic explorers.
A GES Events Exhibition
View All Events & Activities
The Springs Preserve Foundation is a 501(c)(3) nonprofit organization committed to supporting programs, projects and events at the Springs Preserve.