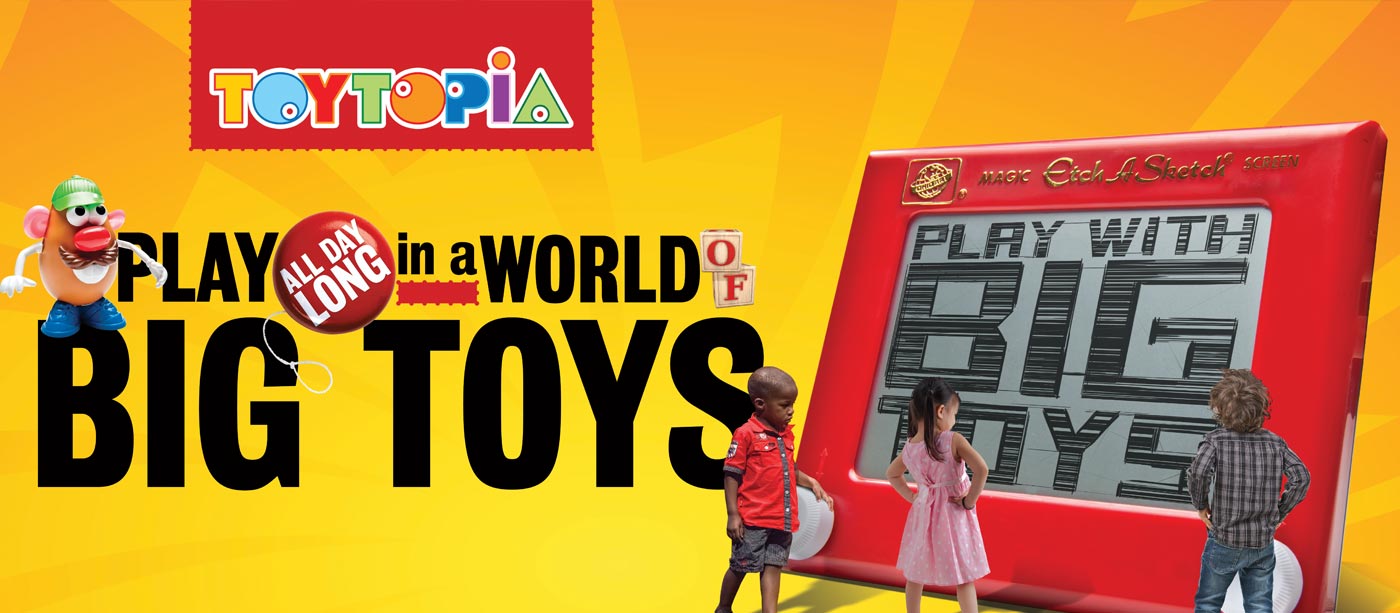 Toytopia
Event Information
Date & Time: Friday-Monday, Sept. 18, 2021-Jan. 3, 2022, 9 a.m. to 4 p.m.
Location: Origen Museum
Admission: FREE for members or with paid Springs Preserve general admission
RSVP: No reservations required.
Get ready for BIG play, BIG toys and BIG fun! Enter a world of rediscovery, delight and wonder as you play, learn and experiment with toys created from the 1900s to today at Toytopia. Whatever your favorite toy--then and now--you're sure to find it in the exhibit that's guaranteed to rekindle the wonder and delight of your favorite childhood moments.
Toytopia includes information on the development of iconic toys to help visitors better understand the history of toys. The exhibit features:
World's largest Etch-A-Sketch—it's almost 8 feet tall!
Retro 80s arcade area, with working classic games
Life-size doll house, with engaging play areas
LEGO® play area and wall
Life-size Monopoly car for a unique photo opportunity
Large toy clock tower that displays interactive and engaging toy displays
Toytopia at the Springs Preserve is fun for visitors of all ages with beautiful, compelling and educational displays.
Created by Stage Nine Design and distributed by Exhibits Development Group.
View All Events & Activities
The Springs Preserve Foundation is a 501(c)(3) nonprofit organization committed to supporting programs, projects and events at the Springs Preserve.