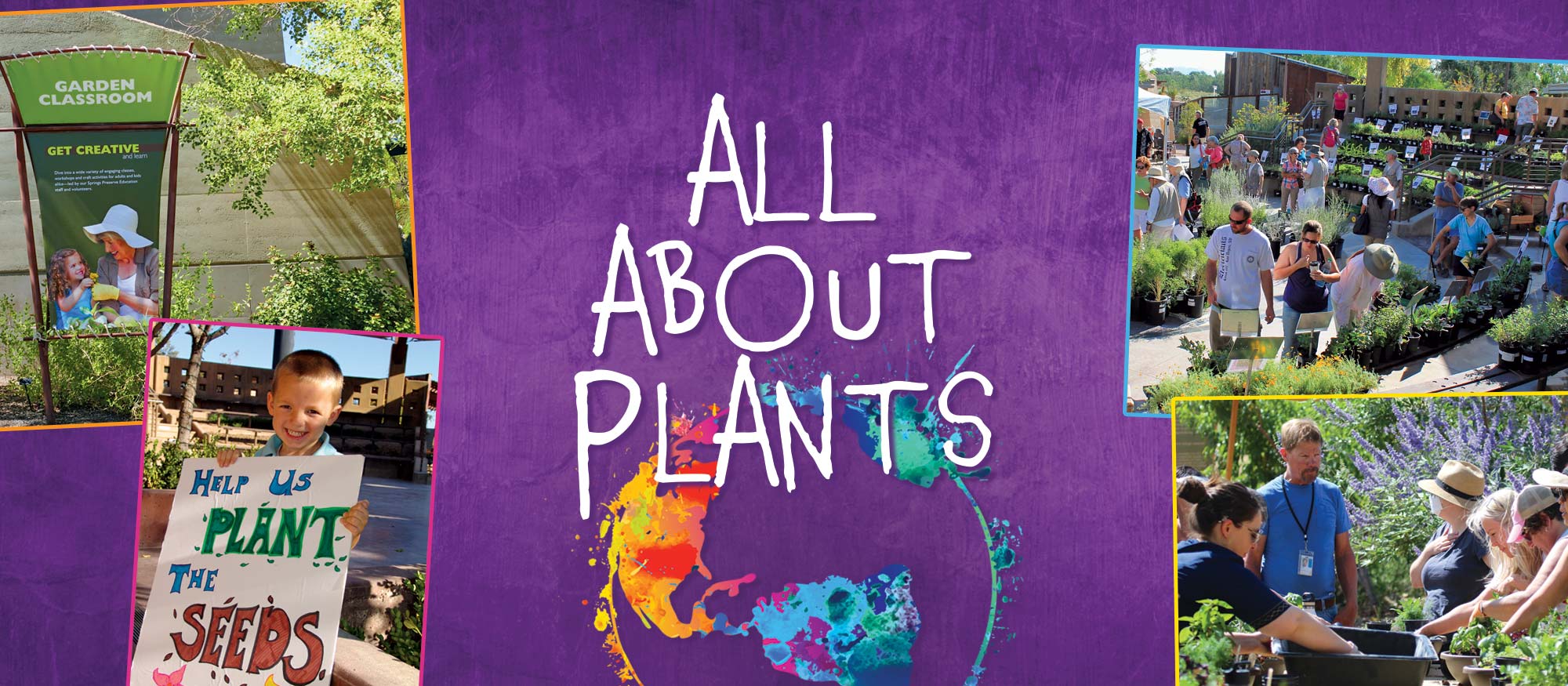 "All About Plants" Event & Plant Sale
Event Information
Date & Time: Saturday, April 1, 2023, 9 a.m. to 3 p.m. Individual activity and class times vary. See event listing for details.
Location: Springs Preserve
Admission: Activities included with paid general admission or membership. Additional cost for classes.
RSVP: No reservations required. Limited seating available for classes. Advance registration recommended.
Take your green thumb to the next level with classes on proper garden planning and plant care. From container gardening to designing a pollinator garden, you'll learn how to create a functional garden that works for your space. Make a day of it and browse a variety of desert-adapted plants for sale (view the list of plants available for sale here), tour the Botanical Garden with a Master Gardener (tour times at 9 a.m., 11.am. and 1 p.m.), and check out kids' activities including seed balls and seed planting.
Sign-up for classes below. Attendees of the All About Plants event should check in at the ticket office for a Garden and Trails Pass. Access to museums requires purchase of general admission ticket.
"All About Plants" Classes:
Celebrate Earth Month at the Springs Preserve!
View All Events & Activities
The Springs Preserve Foundation is a 501(c)(3) nonprofit organization committed to supporting programs, projects and events at the Springs Preserve.