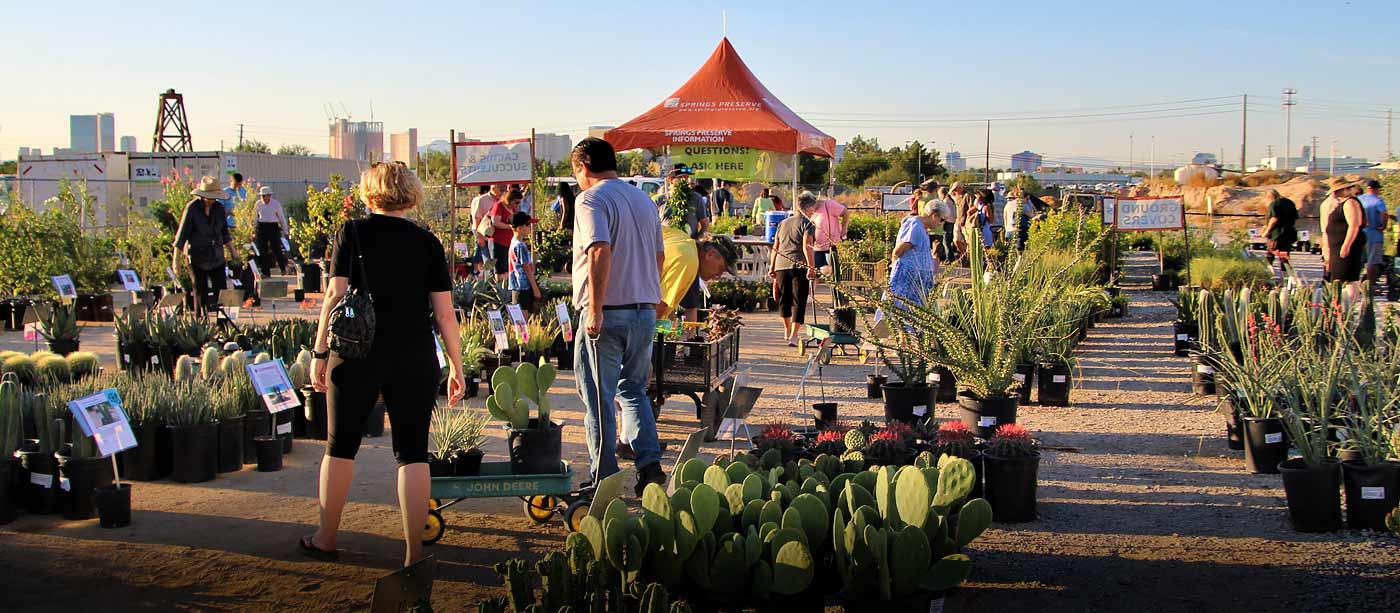 Fall Plant Sale
Event Information
Date & Time: Saturday, Sept. 23, 2023, 9 a.m. to 3 p.m. (Members receive early admission at 8 a.m.)
Location: Springs Preserve
Admission: Free
RSVP: No reservations required.
Spruce up your outdoor living spaces with the perfect desert-adapted plants. The fall plant sale will feature various plant species ranging from 2 inches to 5 gallons. Springs Preserve garden experts will be available to answer your gardening questions. For easy transport, be sure to bring a wagon or cart for your purchases. Admission to the plant sale is free.
Want to know some of the plants that will be for sale? View the plant list. (Last updated Aug. 22, 2023. Please note: plant list is subject to change.)
View All Events & Activities
The Springs Preserve Foundation is a 501(c)(3) nonprofit organization committed to supporting programs, projects and events at the Springs Preserve.