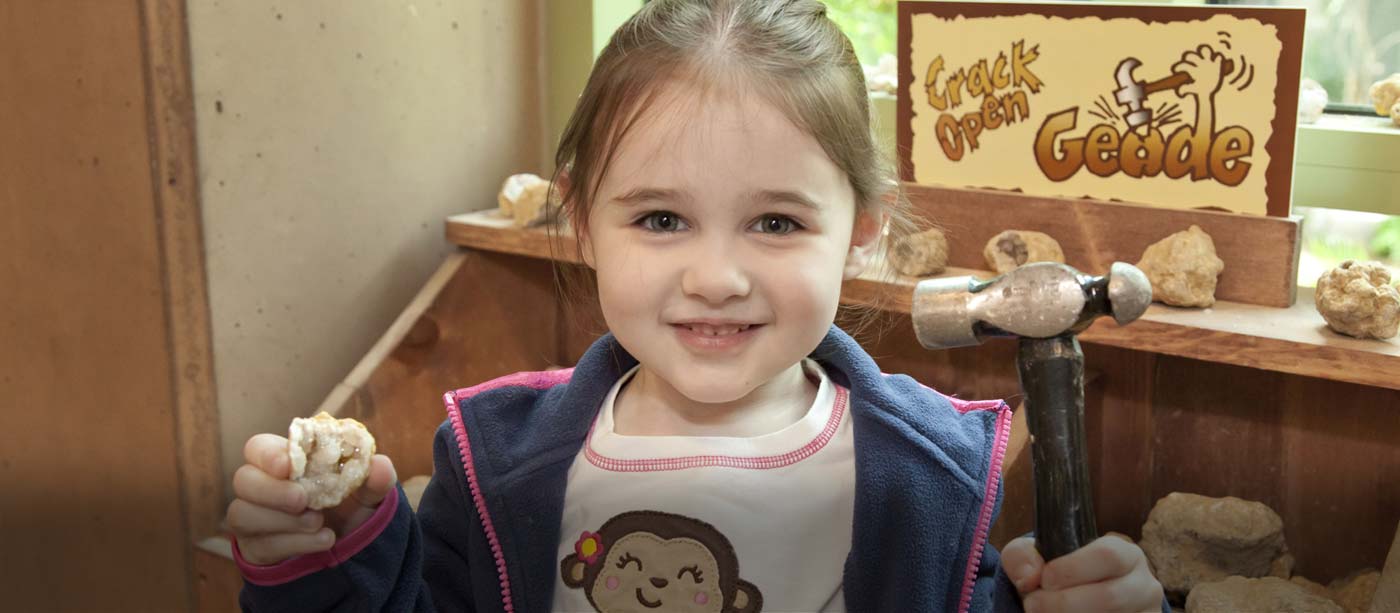 Crack a Jumbo Geode
Event Information
Date & Time: Daily, 9am-4:30pm
Location: Nature Exchange
Admission: $4 members, $5 non-members with paid general admission
RSVP: No reservations required.
Break open your own jumbo geode, discover the sparkling surprise inside, and take your treasure home! We've got the tools—you supply the muscles.
View All Events & Activities
The Springs Preserve Foundation is a 501(c)(3) nonprofit organization committed to supporting programs, projects and events at the Springs Preserve.