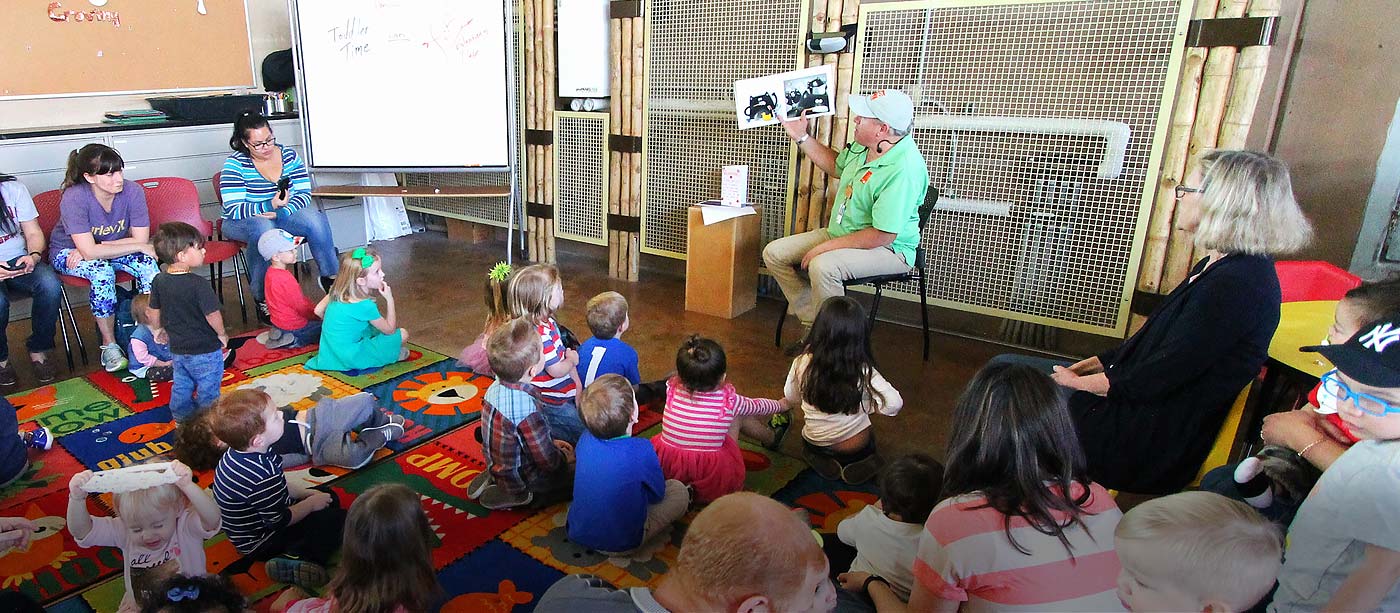 Toddler Time
Event Information
Date & Time: Mondays, Thursdays and Fridays, 11 a.m. to 12 p.m.
Location: Bearpoppy Room
Admission: FREE for members or with paid general admission.
RSVP: No reservations required.
Bring your little ones to Toddler Time every Monday, Thursday and Friday from 11 a.m. to 12 p.m. for kid-friendly activities and stories, with new themes weekly.
View All Events & Activities
The Springs Preserve Foundation is a 501(c)(3) nonprofit organization committed to supporting programs, projects and events at the Springs Preserve.