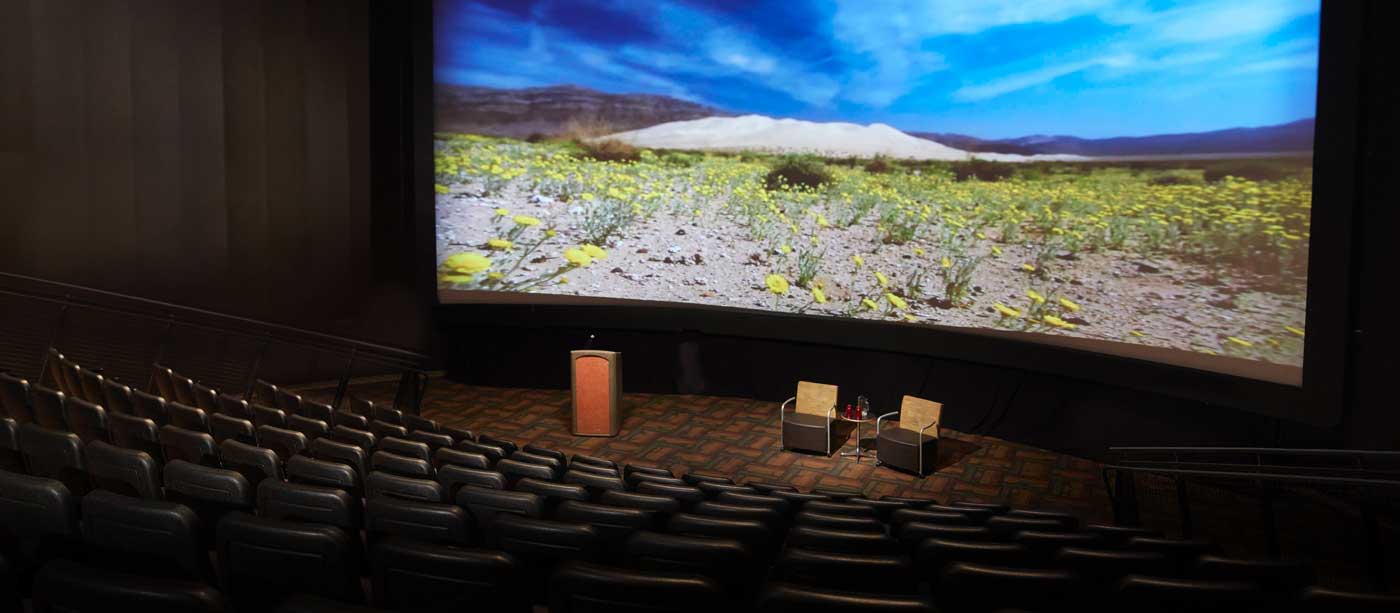 Weekend Feature Film
Event Information
Date & Time: Saturdays and Sundays, 3pm-4pm in September, 2pm-3pm in October
Location: Origen Museum (Big Springs Theater)
Admission: Free for members or with paid general admission
RSVP: No reservations required.
Educational, entertaining films are presented in our 156-seat Big Springs Theater on select weekends. Films change each month and are usually tied into Origen Museum exhibits and activities. Upcoming films include:
Sept. 7-8, 14-15, 21-22 & 28-29, 2019, 3 p.m. to 4 p.m.
Attenborough and the Sea Dragon
Famed naturalist and filmmaker Sir David Attenborough leads an investigation into the ichthyosaur, the marine lizard that is Nevada's state fossil. The ichthyosaur was a fearsome predator that hunted in our area millions of years ago when Nevada was underwater. (Film length: 53 minutes)
Oct. 5-6, 12-13, 19-20, 26-27, 2019, 2 p.m. to 3 p.m.
When Nature Calls: Bobcat in the Coop
Sometimes wild animals have their own misadventures in our backyards. See professionals from around the country work to relocate bobcat, raccoon, javelina, moose, mink, and squirrel that find themselves in dangerous situations around our homes and businesses. (Film length: 45 minutes)
View All Events & Activities
The Springs Preserve Foundation is a 501(c)(3) nonprofit organization committed to supporting programs, projects and events at the Springs Preserve.