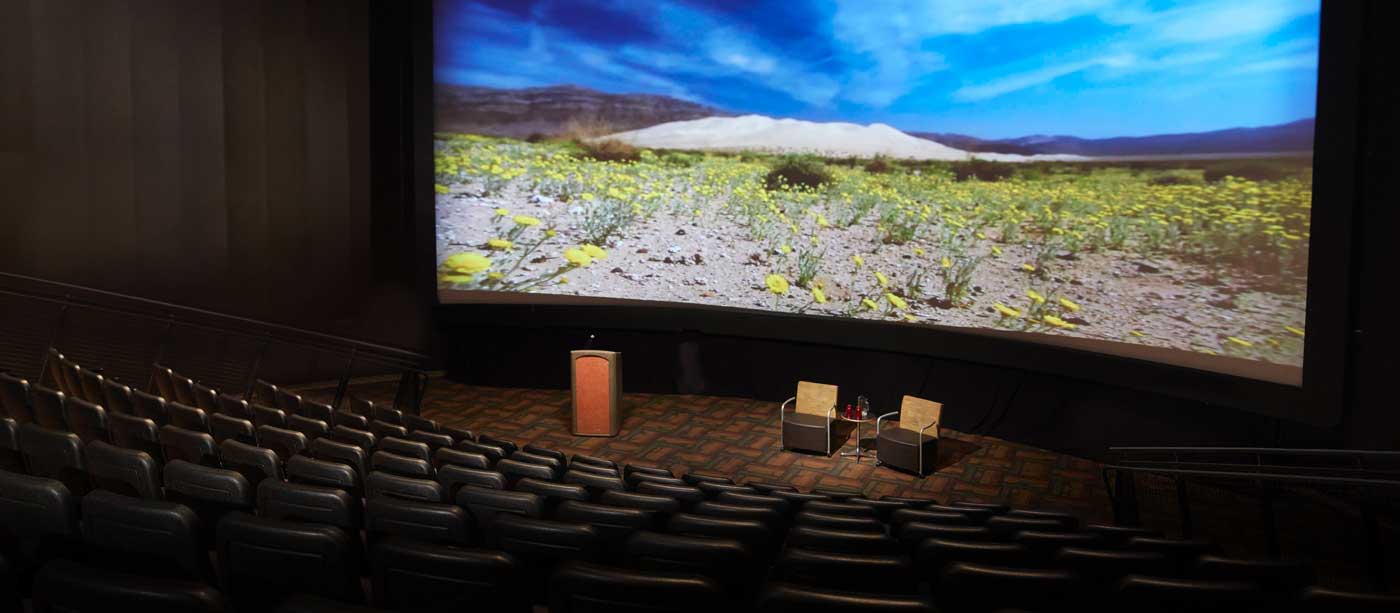 Weekend Feature Film
Event Information
Date & Time: Select Saturdays and Sundays, 3pm-4pm
Location: Origen Museum (Big Springs Theater)
Admission: Free for members or with paid general admission
RSVP: No reservations required.
Educational, entertaining films are presented in our 156-seat Big Springs Theater select weekends at 3 p.m. Films change each month and are usually tied into Origen Museum exhibits and activities. Upcoming films include:
Sept. 7-8, 14-15, 21-22 & 28-29, 2019
Attenborough and the Sea Dragon
Famed naturalist and filmmaker Sir David Attenborough leads an investigation into the ichthyosaur, the marine lizard that is Nevada's state fossil. The ichthyosaur was a fearsome predator that hunted in our area millions of years ago when Nevada was underwater. (Film length: 53 minutes)
View All Events & Activities
The Springs Preserve Foundation is a 501(c)(3) nonprofit organization committed to supporting programs, projects and events at the Springs Preserve.