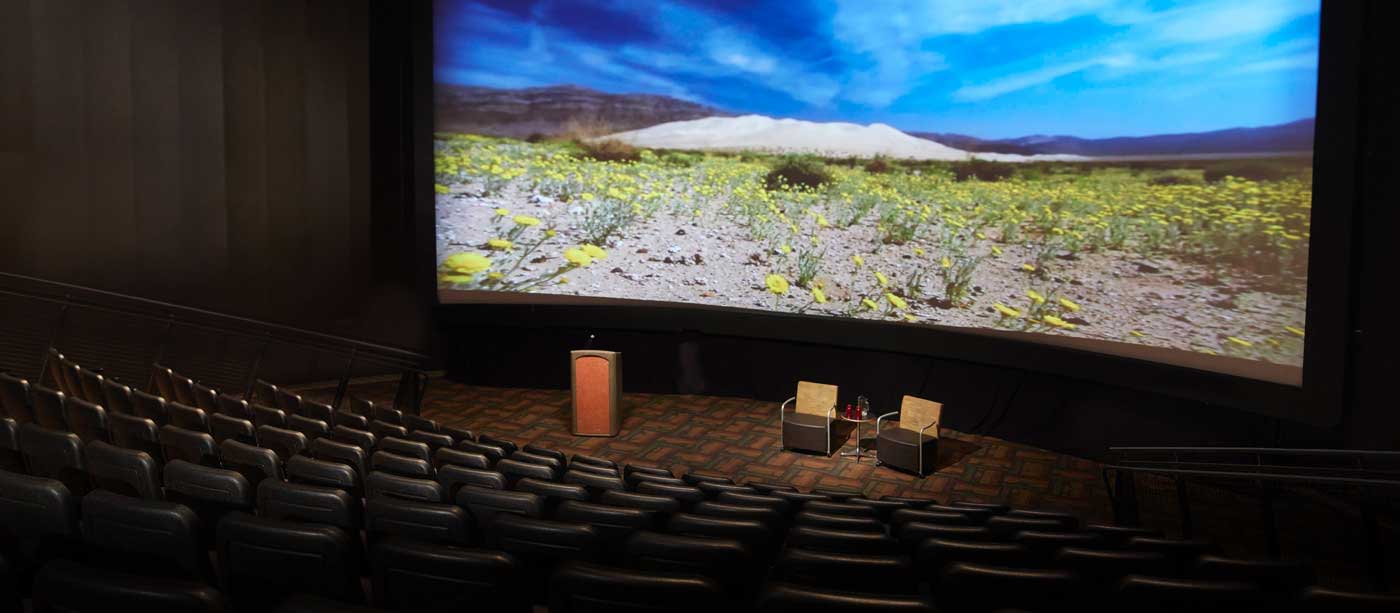 Weekday Feature Film
Event Information
Date & Time: Monday-Friday, 10am & 2pm showtimes.
Location: Origen Museum
Admission: Free for members or with paid general admission
RSVP: No reservations required.
Educational, entertaining films are presented in our 156-seat Big Springs Theater. Films change each month and are usually tied into Origen Museum exhibits and activities. Upcoming films include:
August 2019
Dinosaur Wars
An epic battle between competing paleontologists Othniel Charles Marsh and Edward Drinker Cope in the late 19th century helped set the stage for the infancy of the study of prehistoric animals, and helped confirm the hypothesis of Darwin's new theory of evolution. The rivalry between both men was so intense that they ridiculed each other in public and in print, led to espionage and the destruction of fossils and ultimately left both men shattered and penniless. (Film length: 60 minutes)
View All Events & Activities
The Springs Preserve Foundation is a 501(c)(3) nonprofit organization committed to supporting programs, projects and events at the Springs Preserve.