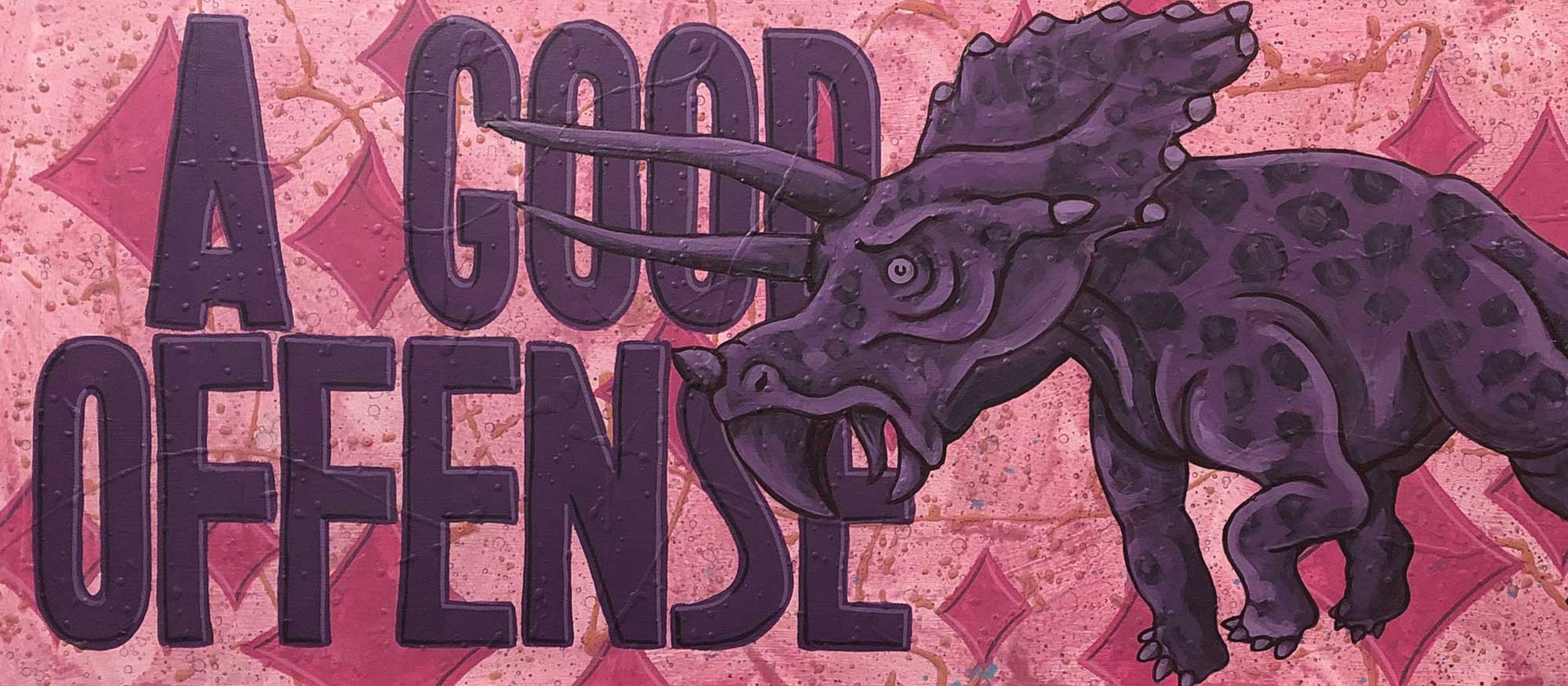 Dino Might Art Exhibit
Event Information
Date & Time: July 4-Sept. 26, 2019, 9am-5pm
Location: Origen Museum (Big Springs Gallery)
Admission: Free for members or with paid general admission
RSVP: No reservations required.
Las Vegas artist JW Caldwell is known for his graphically engaging art, often juxtaposing text and pop culture references. His Dino Might exhibit at the Springs Preserve will include a custom mural and other pieces that look at strong dinosaurs and the things they "might" say or do while they are stomping through the Preserve this summer.
View All Events & Activities
The Springs Preserve Foundation is a 501(c)(3) nonprofit organization committed to supporting programs, projects and events at the Springs Preserve.