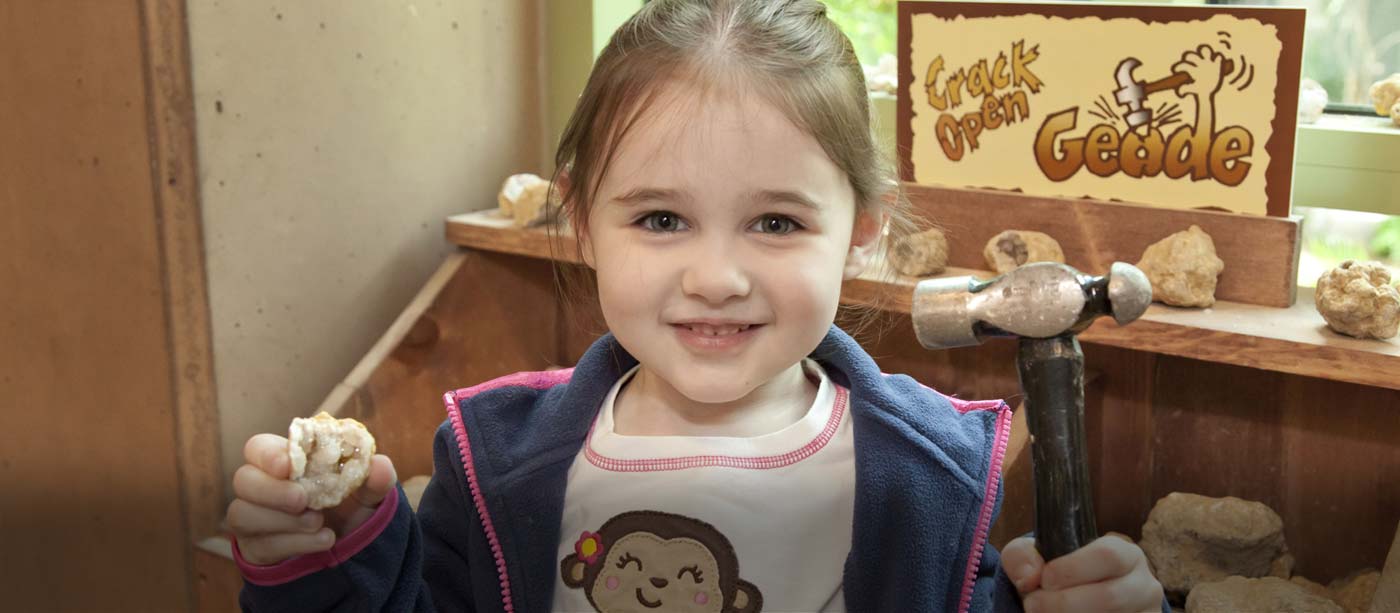 Crack a Geode and Fossil Dig
Event Information
Date & Time: Thursday-Monday, 10 a.m. to 3 p.m.
Location: Nature Exchange
Admission: $5 members, $6 non-members with paid general admission
RSVP: No reservations required.
The State of Nevada is such a geological wonderland that the discovery of crystals, minerals and fossils is a rich resource for study and fun at the Nature Exchange inside the Sustainability Gallery.
Young archeologists can use tools and excavating equipment to dig for buried treasures in our Fossil Dig activity.
At our Crack a Geode station, break open a jumbo rock to discover the sparkling surprise inside, and take your treasure home! We've got the tools—you supply the muscles.
Fossil Dig and Crack a Geode activities are $5 for Springs Preserve members or $6 for non-members.
View All Events & Activities
The Springs Preserve Foundation is a 501(c)(3) nonprofit organization committed to supporting programs, projects and events at the Springs Preserve.