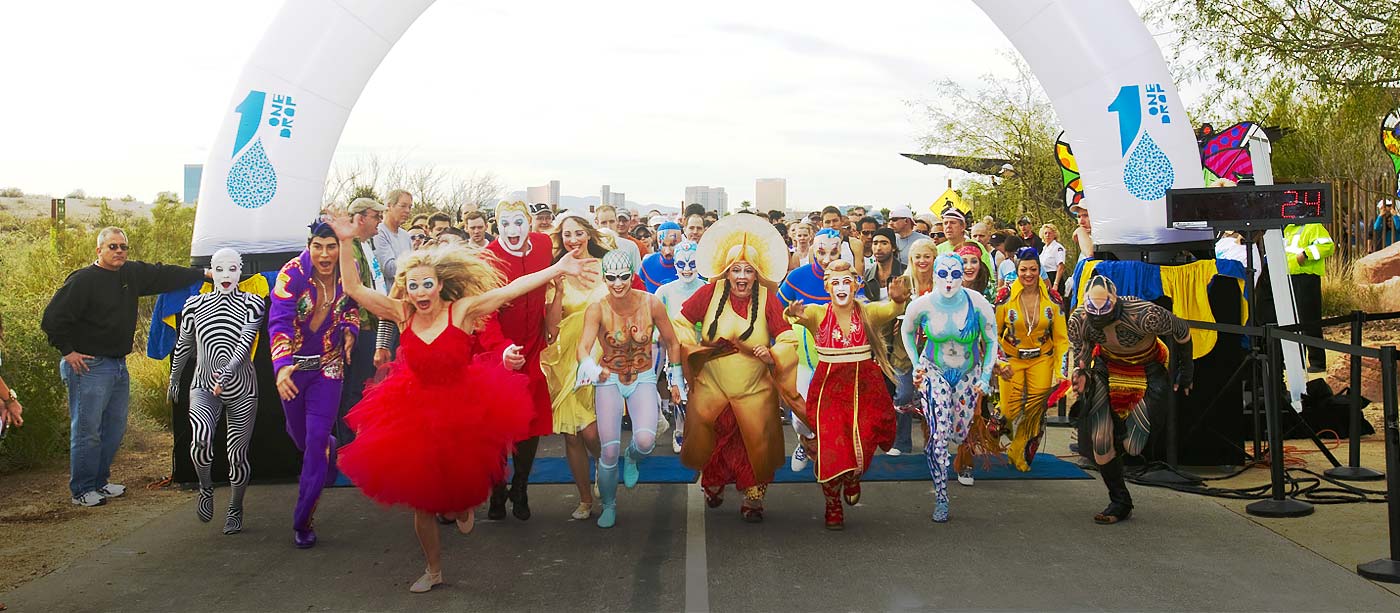 Run Away with Cirque du Soleil
Event Information
Date & Time: Saturday, March 2, 2019, 7am-10:30am
Location: Springs Preserve
Admission: 5K: $40 adults, $35 military, $30 seniors/youth
1-mile Walk: $30 adults, $25 military, $20 seniors/youth
Save $3 when you register by February 16!
RSVP: Reservations are required.
---
Buy tickets
Sat, Mar. 2, 7am
Register
Join dozens of artists from Cirque du Soleil's Las Vegas shows and more than 1,000 community members for a 5K run or 1-mile fun walk at Run Away with Cirque du Soleil at the Springs Preserve.
Run or walk with your favorite Cirque du Soleil artists at this annual event that includes music from cast and crew, photo opportunities with performers and a circus play area for children.
Although family and friends are welcome to attend to cheer on their loved ones, please note that spectators will not have access to the event amenities (refreshments, massage station, face painting, circus play area, and photo booth).
This event is presented by Cirque du Soleil in partnership with the Springs Preserve. All proceeds support the Springs Preserve and Cirque du Soleil Foundations.
View All Events & Activities
The Springs Preserve Foundation is a 501(c)(3) nonprofit organization committed to supporting programs, projects and events at the Springs Preserve.