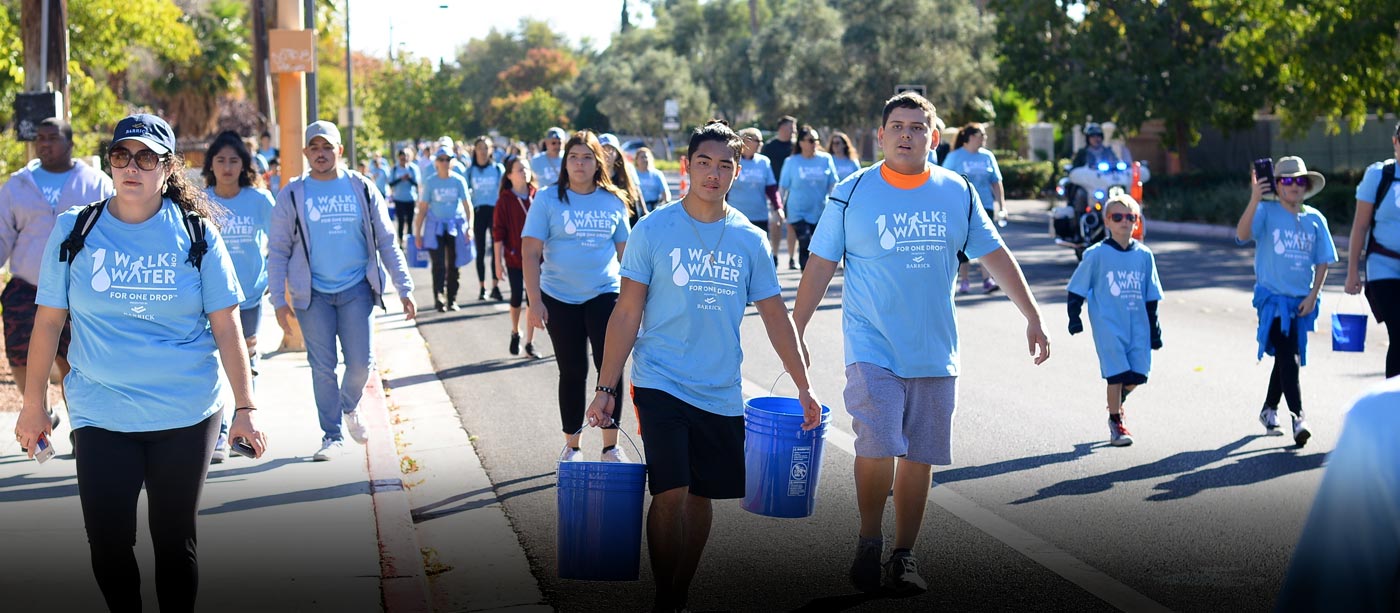 ONE DROP's Walk for Water
Event Information
Date & Time: Saturday, Oct. 13, 2018, 7:30am-11:30am
Location: Springs Preserve
Admission: $25 adults, $20 students, $15 seniors
RSVP: Reservations are required.
Join us on Saturday, October 13, 2018 for One Drop's seventh annual Walk for Water at the Las Vegas Springs Preserve. This fun as well as educational walk pays tribute to the millions of women and children in the developing world who have to walk for water on a daily basis. Participants will be asked to simulate this challenging and sometimes dangerous job by carrying buckets filled with water during their walk.
Your registration includes an event t-shirt and complimentary admission to a celebration at the Springs Preserve, where you have the opportunity to listen to music, enjoy entertainment, play carnival games, and support a wonderful cause.
All proceeds benefit One Drop, the international foundation created in 2007 by Cirque du Soleil founder Guy Laliberté, with the vision of providing sustainable access to safe water around the world. In the desert climate of Las Vegas, where water issues are more important than ever, One Drop partners with local organizations supporting water conservation, technology and education efforts in Southern Nevada.
Event details and schedule
7:30 am: Registration opens at The Springs Preserve
8:30 am: Programming begins-Welcome from the Mayor and walker warm-up
9:00 am: The walk begins
10:00 am: The walk ends
10:30 am: Entertainment at Springs Amphitheatre
11:30 am: Event Concludes
Please park at Springs Preserve. This is not a race, but please wear comfortable shoes, active wear, and sun screen! We encourage you to bring a reuseable water bottle, and we will have water filling stations available at both the beginning and end of the route.
View All Events & Activities
The Springs Preserve Foundation is a 501(c)(3) nonprofit organization committed to supporting programs, projects and events at the Springs Preserve.