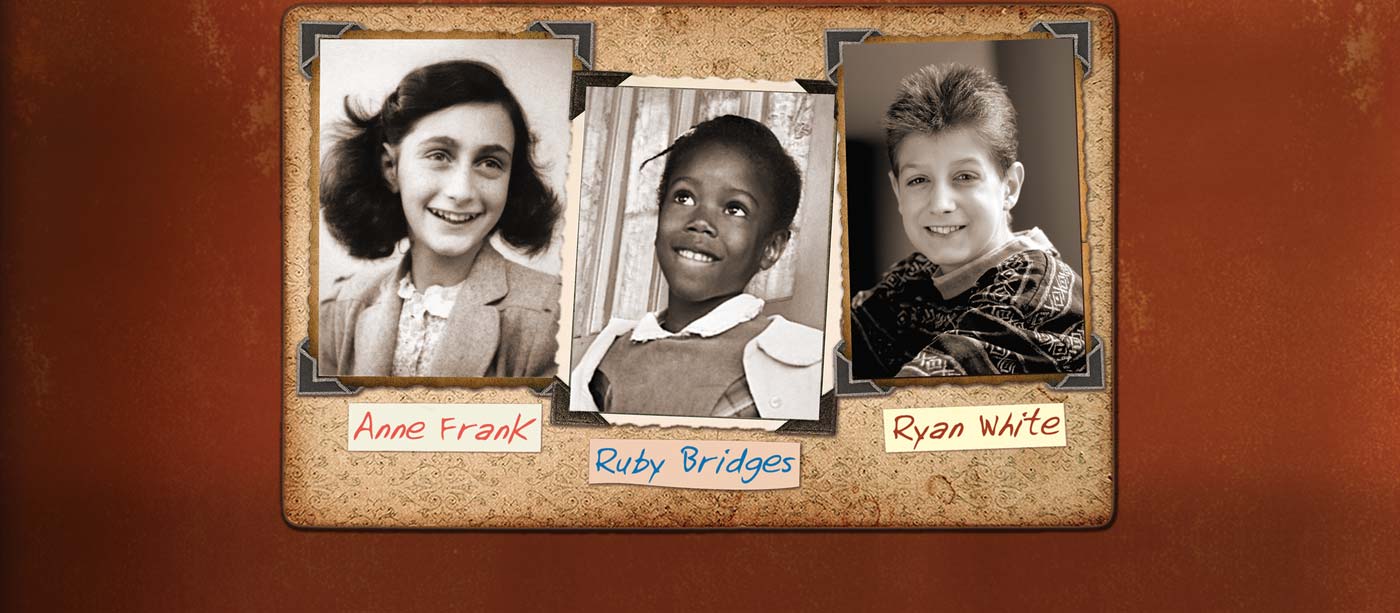 The Power of Children: Making a Difference
Event Information
Date & Time: Nov. 11, 2017-Jan. 7, 2018, 9am-5pm
Location: Origen Museum
Admission: FREE for members or with paid general admission.
RSVP: No reservations required.
Deep down we all want to be heroes. Ignite a passion for changing the world around you through the powerful and remarkable stories of three extraordinary 20th-century children—Anne Frank, Ruby Bridges and Ryan White.
Discover how they used the power of words, action and voice to make a positive difference in our world at The Power of Children: Making a Difference—the Springs Preserve's new traveling exhibit. Recommended for ages 8+.
In the exhibit, you can:
Be transported through live theatrical performances
Step into replicas of Ryan White's bedroom, Ruby Bridges' classroom and Anne Frank's annex
Learn how you and your family can make a difference
This exhibition has been made possible through NEH on the Road, a special initiative of the National Endowment for the Humanities. It is brought to you by Mid-America Arts Alliance. The Power of Children was organized by The Children's Museum, Indianapolis, IN.
View All Events & Activities
The Springs Preserve Foundation is a 501(c)(3) nonprofit organization committed to supporting programs, projects and events at the Springs Preserve.