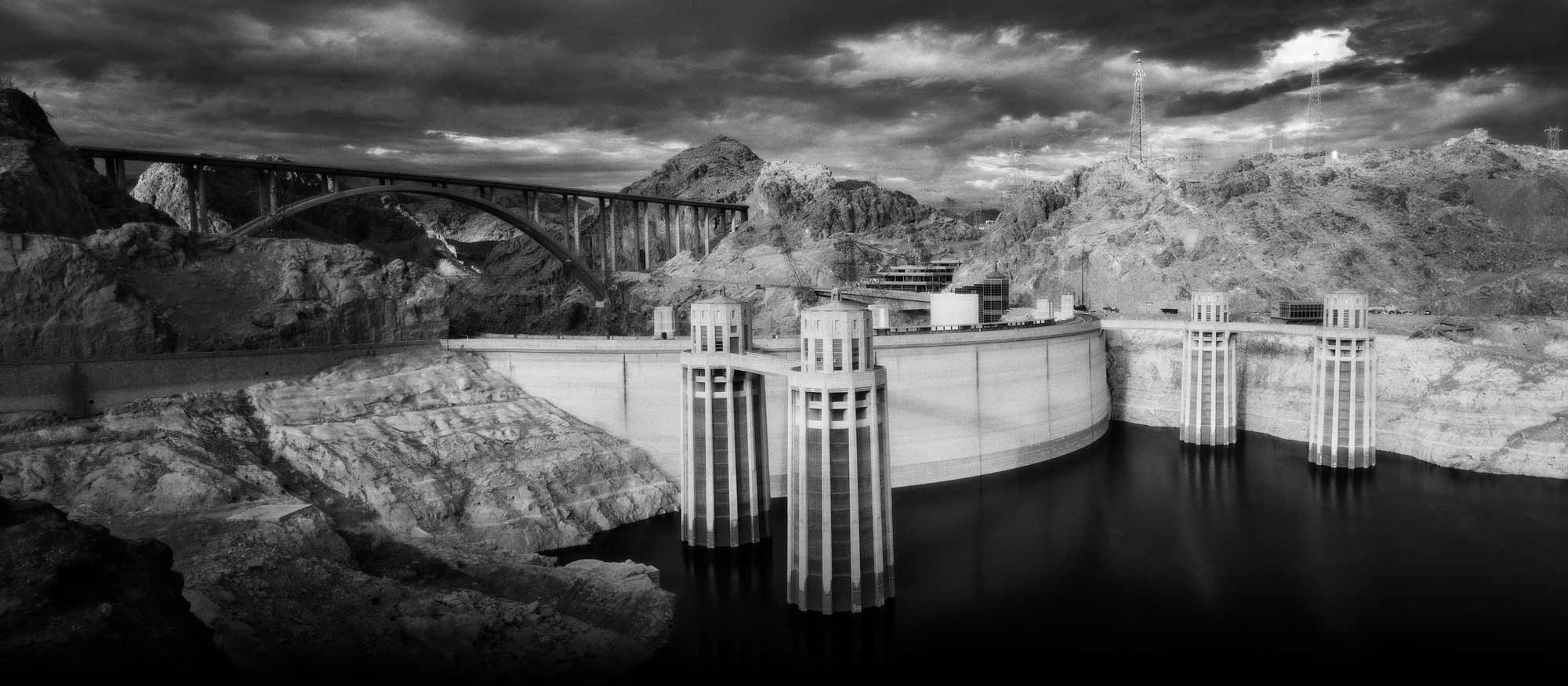 Colorado River: Artfully Engineered
Event Information
Date & Time: Thursday-Monday, Sept. 30, 2023-May 6, 2024, 9 a.m. to 4 p.m.
Location: Origen Museum
Admission: FREE for members or with paid Springs Preserve general admission
RSVP: No reservations required.
Explore the intersection of Art Deco design and public works projects through the stunning black-and-white, pinhole photography of Cody S. Brothers in Colorado River: Artfully Engineered.
The 20-photo exhibition reveals the unexpected design of pivotal water facilities such as the Hoover Dam, Parker Dam, Iron Mountain, and Metropolitan Water District building. Commissioned by the Federal Government during the Great Depression, the design of these facilities reflect a bygone era when artistry was incorporated into the architectural design of public works projects.
The Art Deco style is characterized by sleek lines and simple shapes presented in symmetry, as opposed to previous forms of architectural design that might have included elaborate ornamentation (gargoyles on the sides of building or embellished balustrades, for example).
View All Events & Activities
The Springs Preserve Foundation is a 501(c)(3) nonprofit organization committed to supporting programs, projects and events at the Springs Preserve.