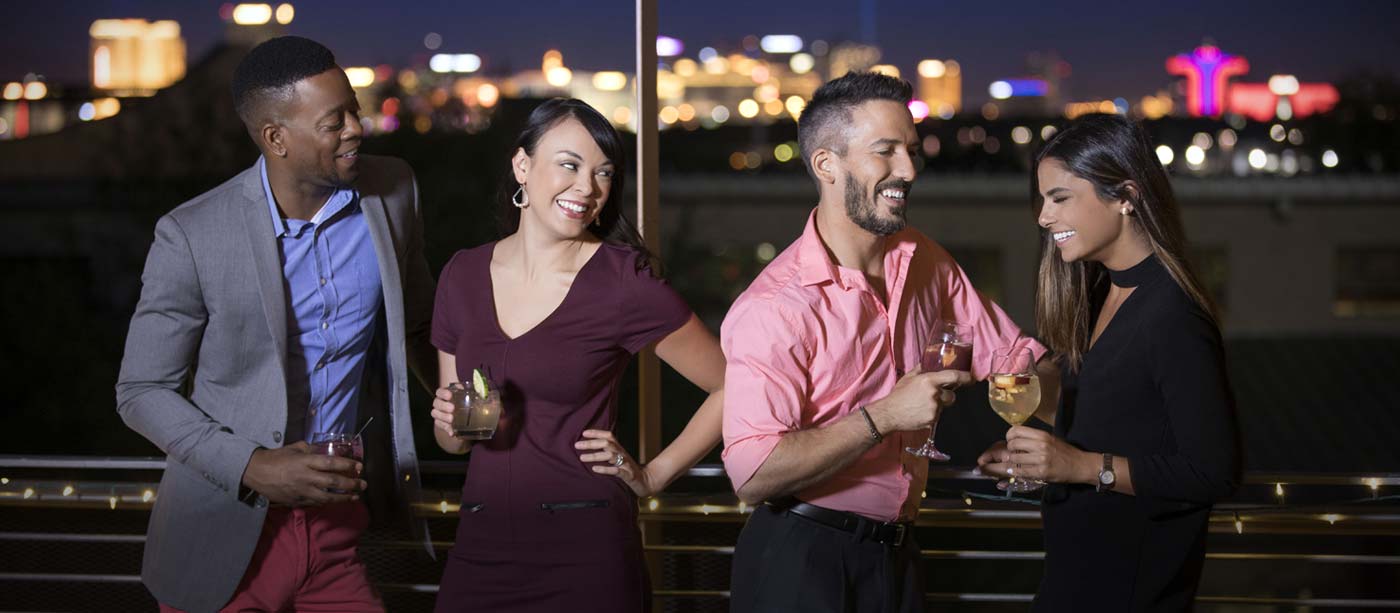 Thirsty Thursday Happy Hour
Event Information
Date & Time: Thursdays, 4pm-8pm.
Location: Cafe
Admission: Food and beverage prices vary.
RSVP: No reservations required.
It's happy hour time at the Divine Cafe!
Happy hour features music, and an ever-changing specially-priced food and cocktail menu. Drink prices start at just $2 for beer and $6 for wine.
View All Events & Activities
The Springs Preserve Foundation is a 501(c)(3) nonprofit organization committed to supporting programs, projects and events at the Springs Preserve.