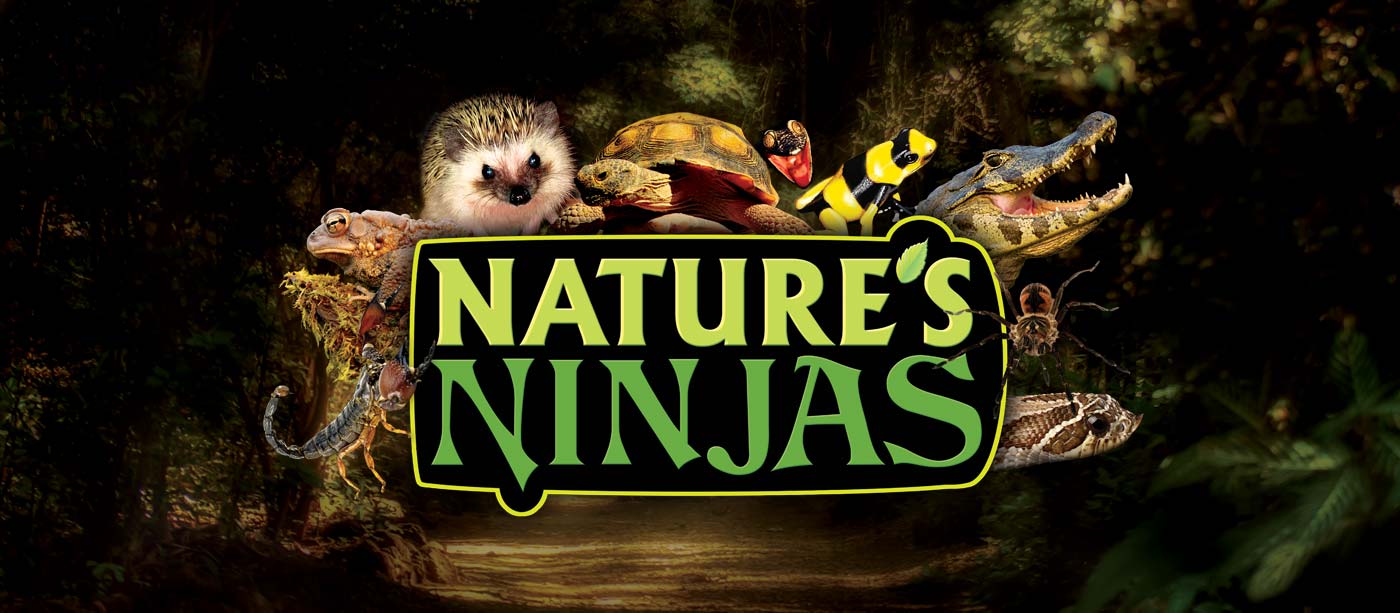 Nature's Ninjas
Event Information
Date & Time: June 10-Sept. 3, 2018, 9am-5pm
Location: Origen Museum
Admission: FREE for members or with paid general admission.
RSVP: No reservations required.
Experience the incredible defensive skills of some of nature's coolest animals—LIVE!
Discover how some animals defend themselves against predators at Nature's Ninjas—the Springs Preserve's newest traveling exhibit. From hedgehogs to scorpions, and tarantulas to poison dart frogs, explore some of nature's wildest defensive adaptations.
Experience incredible hands on interactive educational programming
Learn and interact with some of nature's most misunderstood animals
Uncover some of nature's coolest animal defenses
The exhibit will also feature a live animal show complement—Nature's Ninjas Live—to be held inside the Big Springs Theater weekends at 10am, 11am and 1pm and weekdays at 11am and 1pm. The 25-minute shows are free as part of the exhibit.
Produced by Little Ray's Reptile Zoo
View All Events & Activities
The Springs Preserve Foundation is a 501(c)(3) nonprofit organization committed to supporting programs, projects and events at the Springs Preserve.