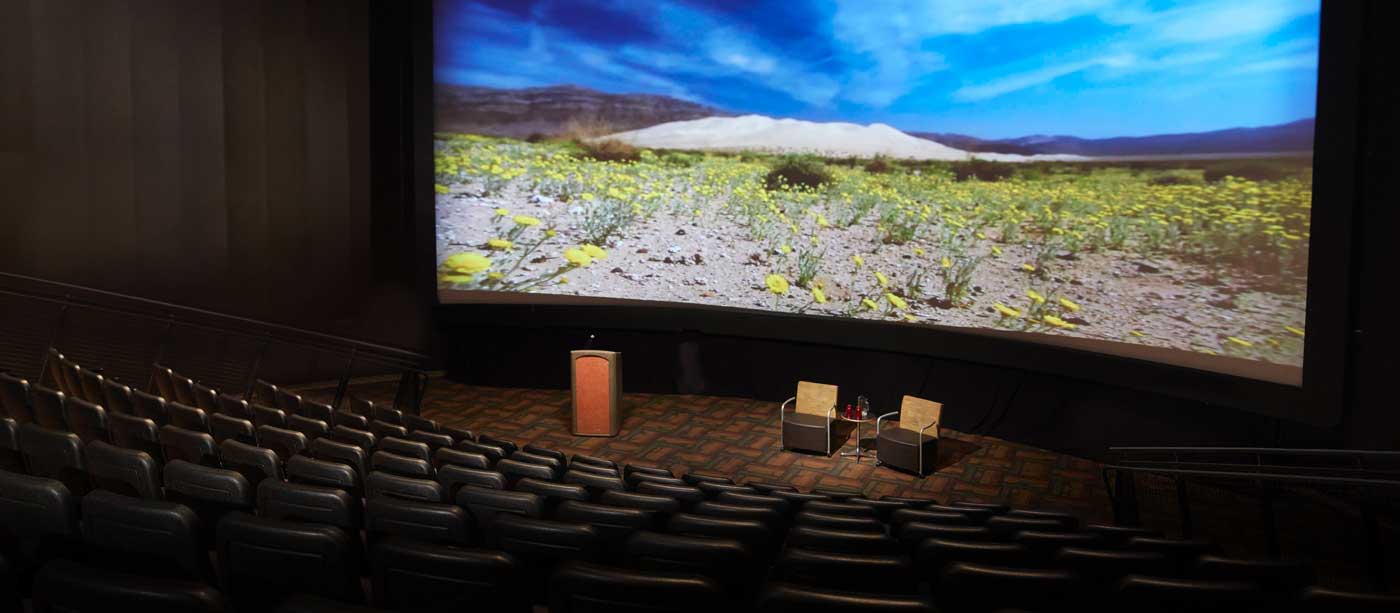 Weekend Feature Film
Event Information
Date & Time: Saturdays and Sundays, 3pm
Location: Origen Museum (Big Springs Theater)
Admission: Free for members or with paid general admission
RSVP: No reservations required.
Educational, entertaining films are presented in our 156-seat Big Springs Theater each weekend of the year at 3 p.m. Films change each month and are usually tied into Origen Museum exhibits and activities. Upcoming films include:
January 2019
The Man Who Planted Trees
The animated films tells the story of a French shepherd that single-handedly reforests a desolate valley in the foothills of the Alps. Oscar-winning film by Canadian animator Frédéric Back and narrated by Christopher Plummer. (Film length: 30 minutes)
February 2019
Antarctic Wildlife Adventure
Set sail with a family of 5 explorers to the most remote and starkly beautiful continent on earth Antarctica. Rocky coasts, azure blue seas, and magnificent towering icebergs set the backdrop for a wide variety of wildlife as you navigate through the islands of the pristine Antarctic Peninsula. (Film length: 75 minutes)
March 2019
Mysteries Underground
Grab your flashlight and lace up your hiking boots for a visit to a fantastic uncharted universe—the world of caves. Marvel at breathtaking mineral formations, ice caves, archaeological discoveries and a kingdom of bats that use their ears to guide them—just a few of the many wonders in Mysteries Underground. (Film length: 60 minutes)
April 2019
Volcano
National Geographic explorers take you on a journey around the world to see both the destructive and regenerative effects of volcanoes. (Film length: 50 minutes)
View All Events & Activities
The Springs Preserve Foundation is a 501(c)(3) nonprofit organization committed to supporting programs, projects and events at the Springs Preserve.