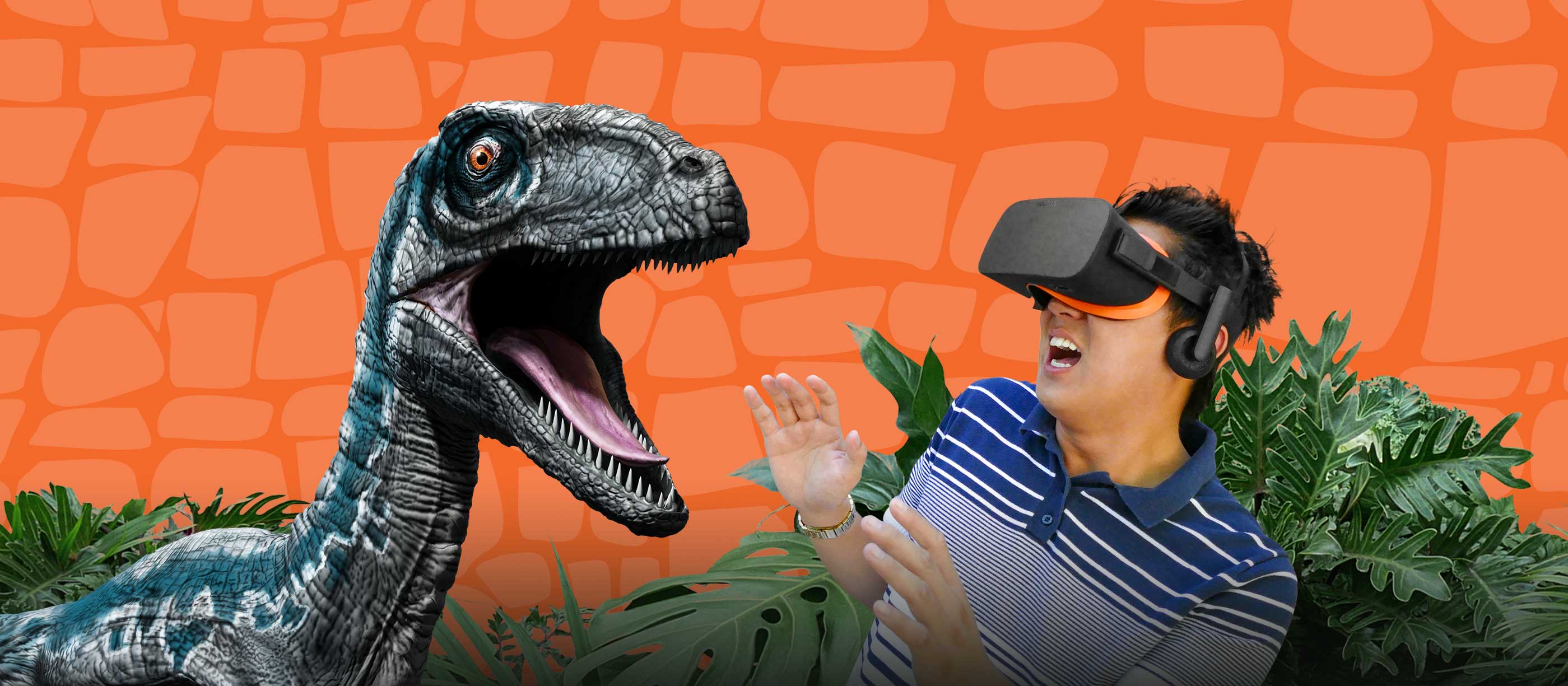 Jurassic World: Blue VR Experience
Event Information
Date & Time: Saturdays and Sundays, May 26-Sept. 3, 2019, 9:30am-4:30pm
Location: Origen Museum (Big Springs Theater)
Admission: FREE for members or with paid Springs Preserve general admission
RSVP: No reservations required.
Get up close and VERY personal with velociraptors, T-rexes and more at Jurassic World: Blue, the virtual reality (VR) experience, running weekends only concurrently with Dinosaurs Unearthed. In this 6-minute adventure, you'll track alongside Blue—the intelligent, loyal velociraptor from the megamovie series—as she battles the jungle's most threatening predators--while a volcano erupts in the background! Recommended for ages 13 and up, this experience is included with paid Springs Preserve general admission or membership.
Jurassic World: Blue is a production by Felix & Paul Studios, Oculus Studios and Universal Pictures.
View All Events & Activities
The Springs Preserve Foundation is a 501(c)(3) nonprofit organization committed to supporting programs, projects and events at the Springs Preserve.