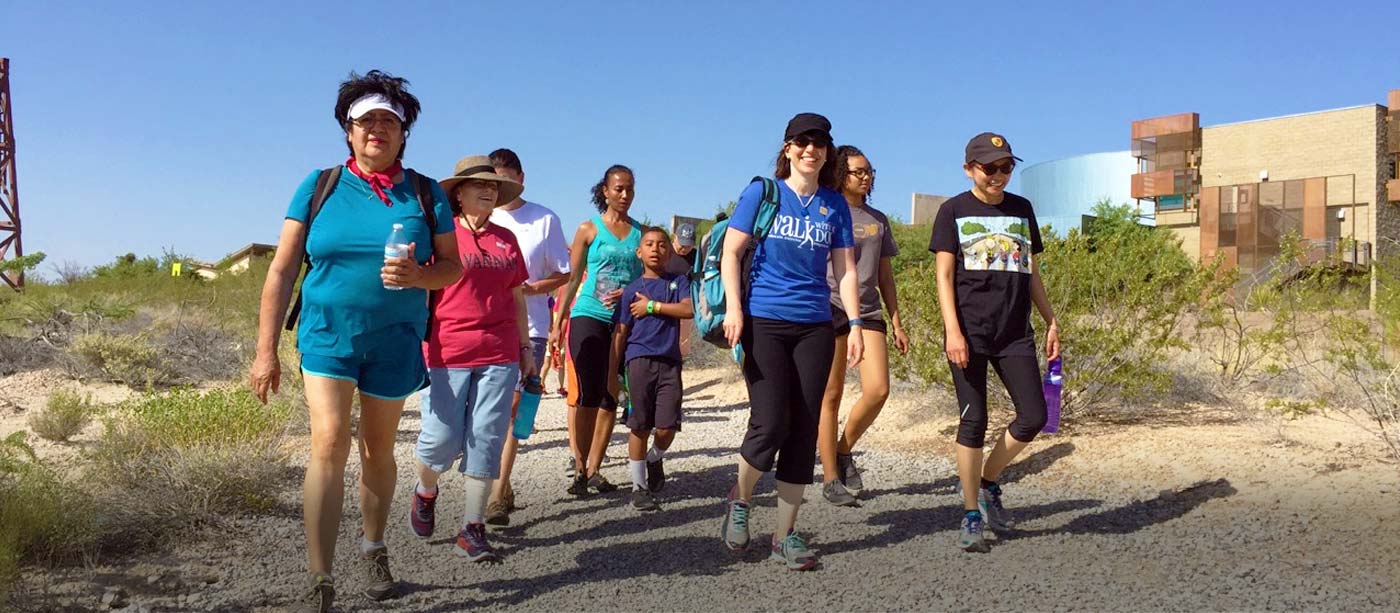 Walk With a Doc: Kids Time
Event Information
Date & Time: Second Sunday of select months, 10am-10:45am. Upcoming dates: Jan. 12, Feb. 9, March 8, April 12
Location: Trails
Admission: Free
RSVP: No reservations required.
Join the Nevada Chapter of the American Academy of Pediatrics for a free nature walk and health talk on our trails.
Many young people are living more sedentary lives, which can increase their risk for obesity, Type 2 diabetes, high cholesterol, and high blood pressure. This program offers families with children and adolescents the opportunity to meet with pediatricians for a discussion on a health related topic and a chance to walk outdoors with other families and health care providers.
Meet at south end (rear) of Amphitheater. Remember to wear comfortable walking shoes; bring water, sunscreen, hats and sunglasses.
Don't forget to check out Walk with a Doc for adults on the third Thursday of every month!
View All Events & Activities
The Springs Preserve Foundation is a 501(c)(3) nonprofit organization committed to supporting programs, projects and events at the Springs Preserve.