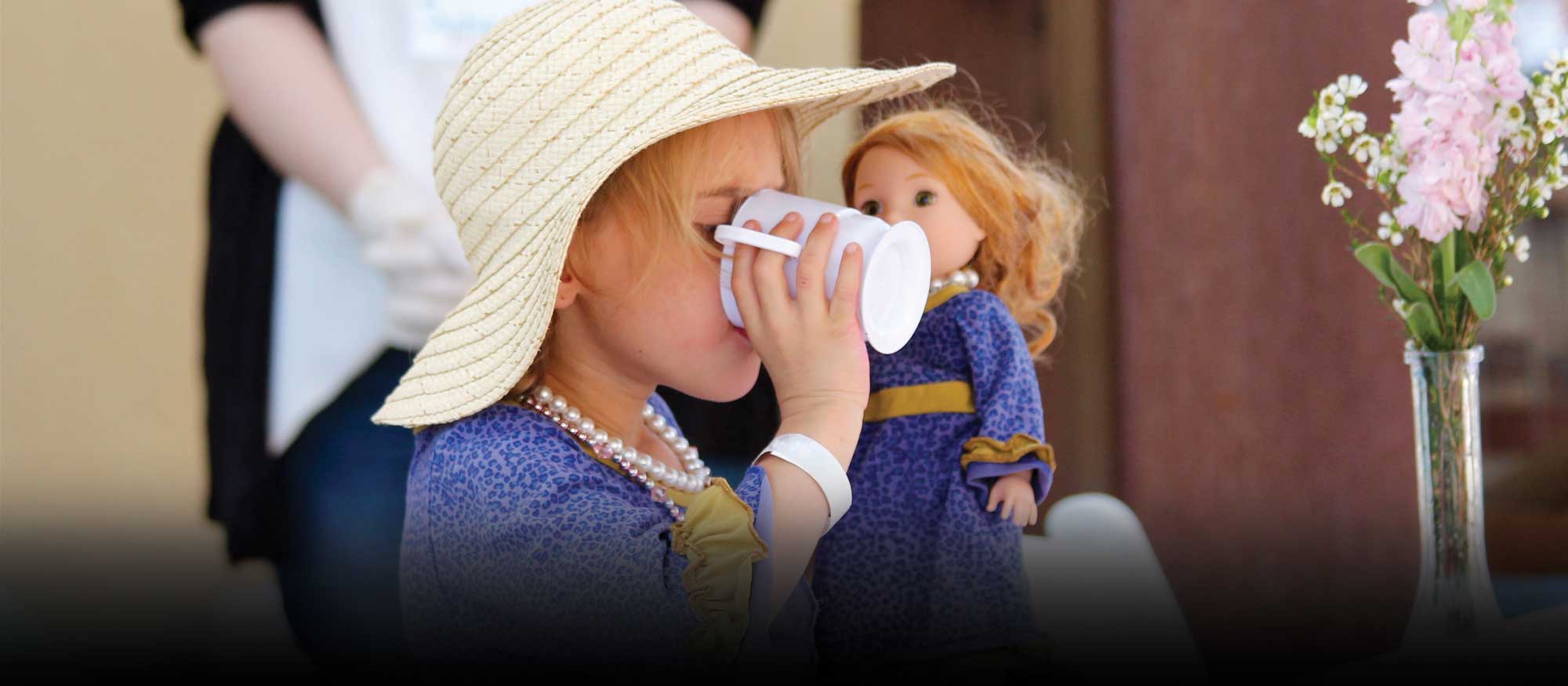 Dolly, Me & History Tea Party
Event Information
Date & Time: Saturday, March 30, 2019, 10:30am-12:30pm & 1:30pm-3:30pm
Location: Springs Preserve
Admission: $10 members, $15 non-members. Dolls and children under 2 free.
RSVP: Reservations are required. Limited seating available.
---
Buy tickets
Sat, Mar. 30, 10:30am
Register
Sat, Mar. 30, 1:30pm
Register
It's tea time at the Springs Preserve! Bring your favorite doll as we celebrate Women's History Month at Boomtown 1905. Enjoy tea and cookies and special activities amid the backdrop of the historic buildings of our early 1900s Boomtown streetscape.
The Dolly, Me & History Tea Party will consist of activity stations that guests—and their dolls—rotate through to learn about historical Las Vegas and the women that turned the rough-and-tumble town into a real community.
Activities include gold panning, a Dolly and Me photo booth, story time, a bandanna decorating craft, a terrarium design station, wax candle dipping, and more!
Note: There are two separate 2-hour sessions available for purchase (10:30am-12:30pm and 1:30pm-3:30pm.) Attendees MUST attend their designated session.
View All Events & Activities
The Springs Preserve Foundation is a 501(c)(3) nonprofit organization committed to supporting programs, projects and events at the Springs Preserve.