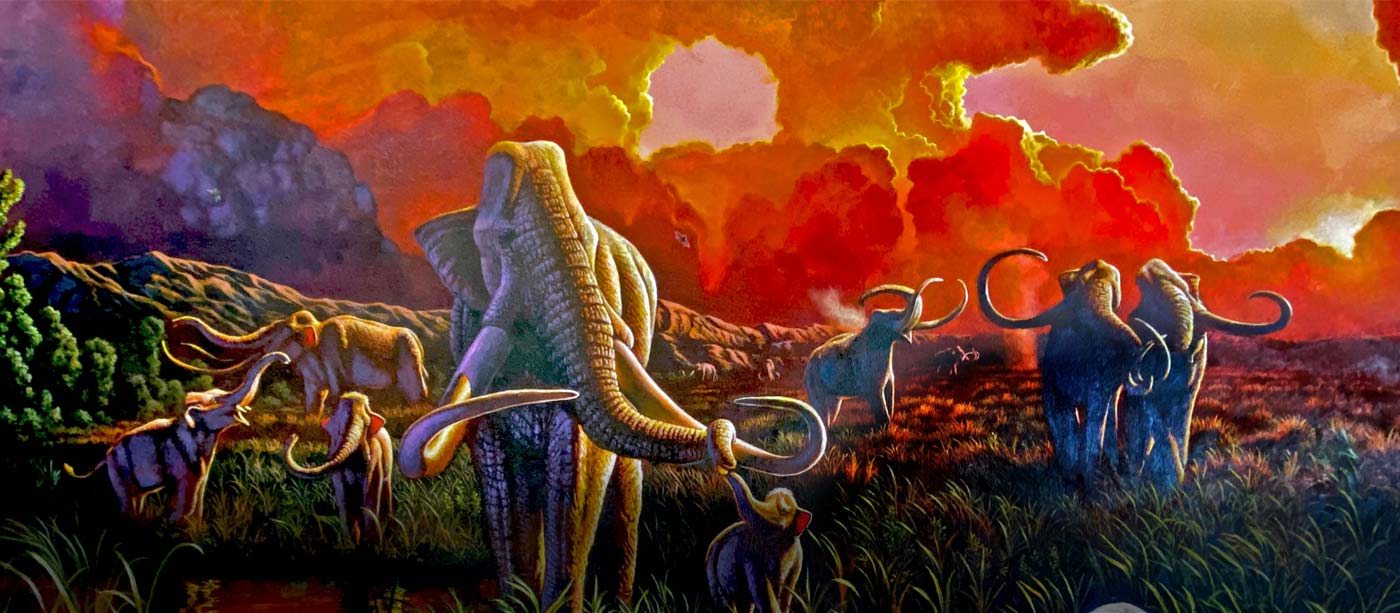 Apparitions of the Ice Age
Event Information
Date & Time: Thursday-Monday, Nov. 25-April 2, 2023, 9 a.m. to 4 p.m.
Location: Primrose Gallery
Admission: Free for members or with paid general admission
RSVP: No reservations required.
Decades of research and investigation have uncovered a compelling and detailed story about change, extinction, and survival at Tule Springs Fossil Beds National Monument in Las Vegas, Nevada. In the Apparitions of the Ice Age exhibit, these stories come to life through fossil specimens and paintings by renowned natural history illustrator Dr. Julius Csotonyi that represent four snapshots in time over the last 100,000 years. Discover the science and collaboration behind our understanding of Ice Age Las Vegas and our changing environment.
View All Events & Activities
The Springs Preserve Foundation is a 501(c)(3) nonprofit organization committed to supporting programs, projects and events at the Springs Preserve.