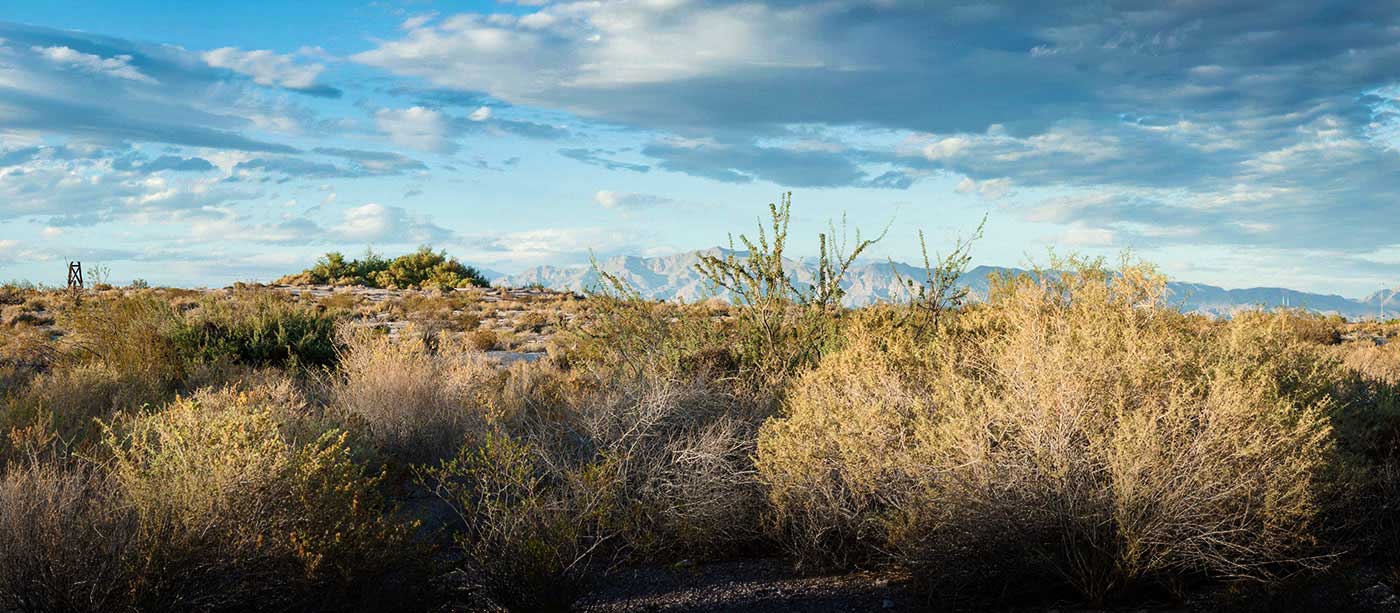 Archaeology
The Springs Preserve is not a collecting institution, and generally does not accept objects or artifacts for donation. 
Many visitors to Las Vegas find it hard to see past the glitz and glamour of the world-famous Strip, but there's a much more compelling side of the city, right here at the Springs Preserve.
As you explore our trails, you will find reminders of people who were here before us and the natural setting that attracted them. A wealth of evidence reflects not only thousands of years of local history, but major historical themes of the American West. Native American peoples, European exploration and settlement, ranching, railroads and of course, water, have all shaped what you will see on your journey. Learn more about the history of the Springs Preserve.
Archaeology projects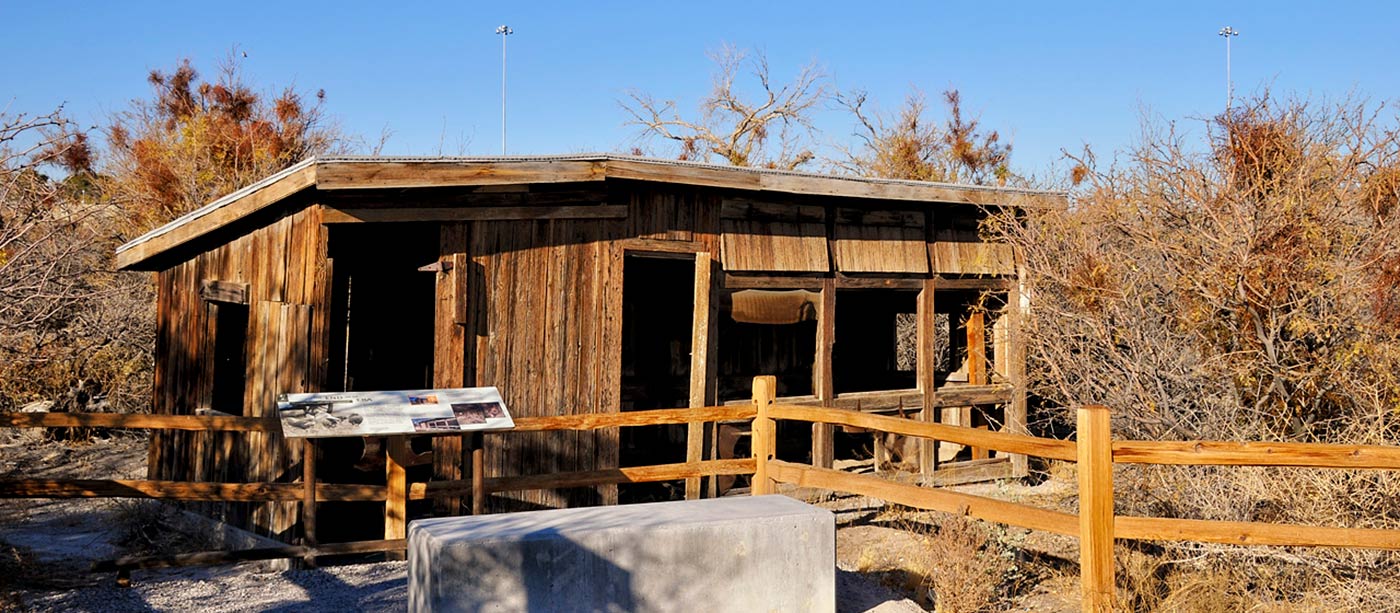 Caretaker's house
A burned historic house, along with the chicken coop and barn, belong to the railroad era (late 1940s) and served as the caretaker's home and amenities. Among the historic artifacts found have been home furnishings and building materials, ceramics, glass and children's toys.
Recent archival investigations have revealed that the chimney situated to the north of the Caretaker's House was built in conjunction with a cabin by a Boy Scout troop in the early 1930s. As a child, Dean Hamblin recalled taking the family's trash from his home—the Caretaker's House—and burning it in the chimney. Historic artifacts recovered during surface collection include glass bottles, window glass, ceramics, a metal button and a possible watch clasp.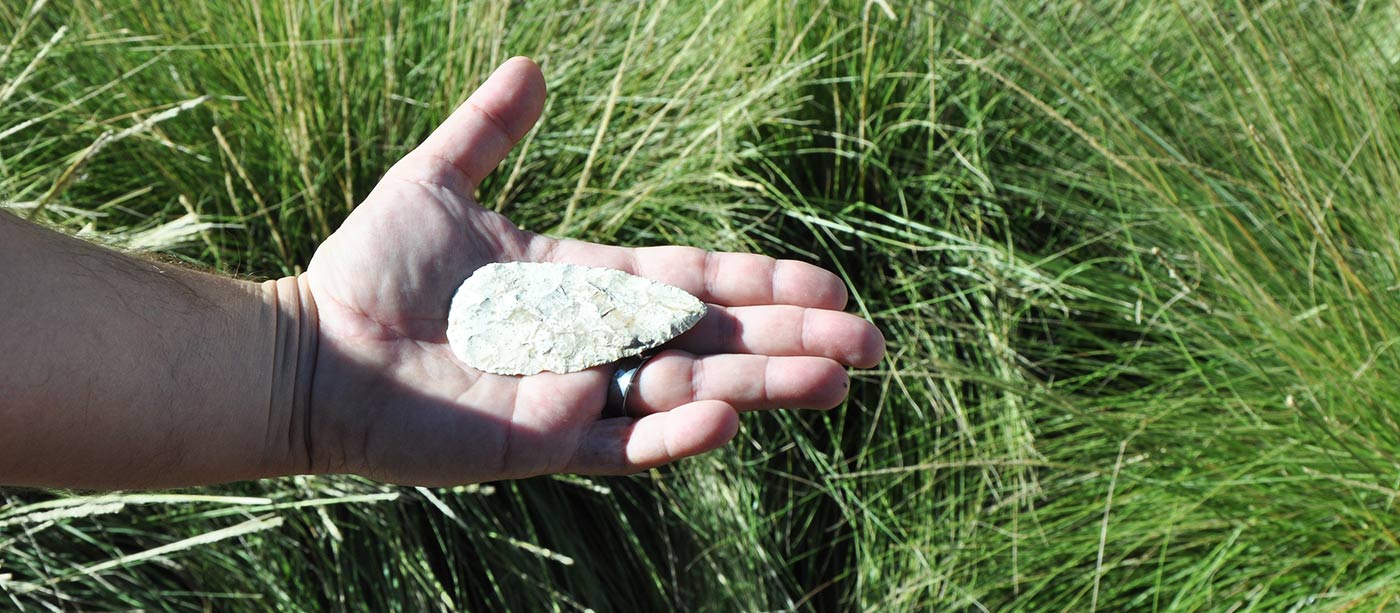 Pithouses
A pithouse representing an Ancestral Puebloan dwelling (circa 700) has been documented and partially excavated at the Preserve, unearthing artifacts such as chipped and ground stone, ceramics, shells and charcoal.
Thanks to remote sensing technologies, the possible existence of two additional pithouses in close proximity has also been revealed. Rarely utilized in Southern Nevada, remote sensing techniques such as ground-penetrating radar (GPR), magnetometry and electric resistivity use non-destructive energy waves to locate subterranean archaeological remnants.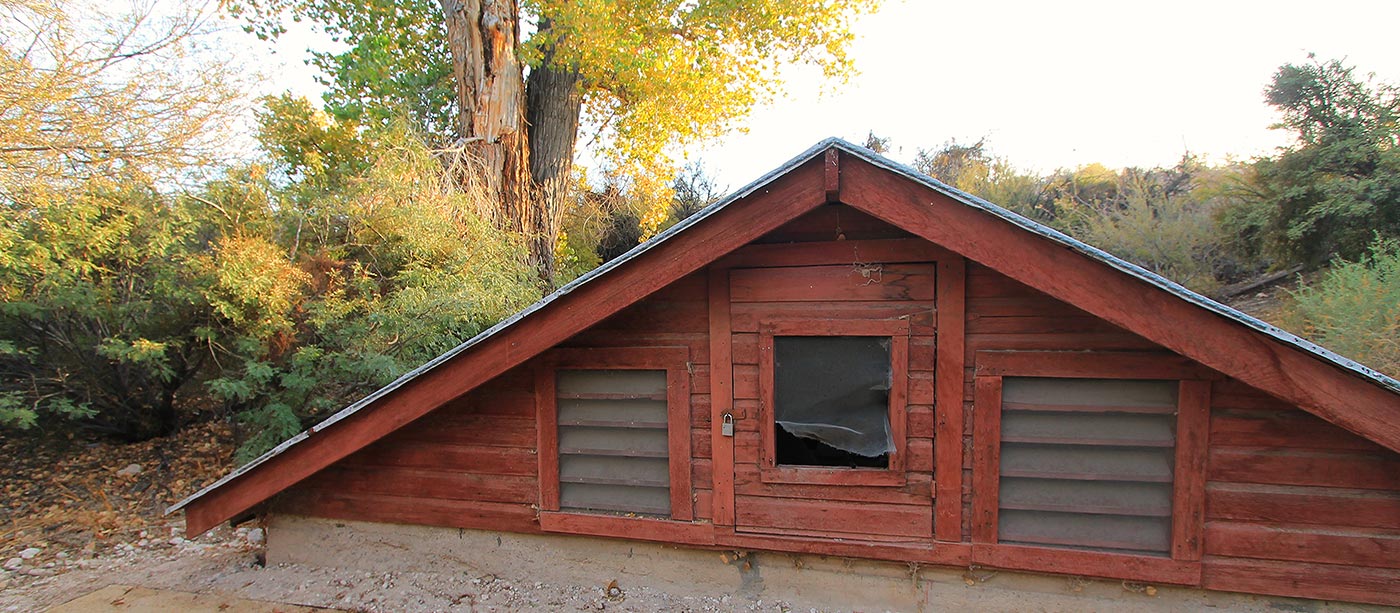 Spring Houses
The three Spring Houses at the Preserve – Little, Middle and Big – represent an early phase in the development of water procurement systems in the Las Vegas Valley (circa 1911). To date, only the Little Spring House has undergone archaeological investigations and reconstruction. The artifacts recovered reflect varied uses and include glass, bullet casings, building materials, chipped stone and prehistoric ceramics.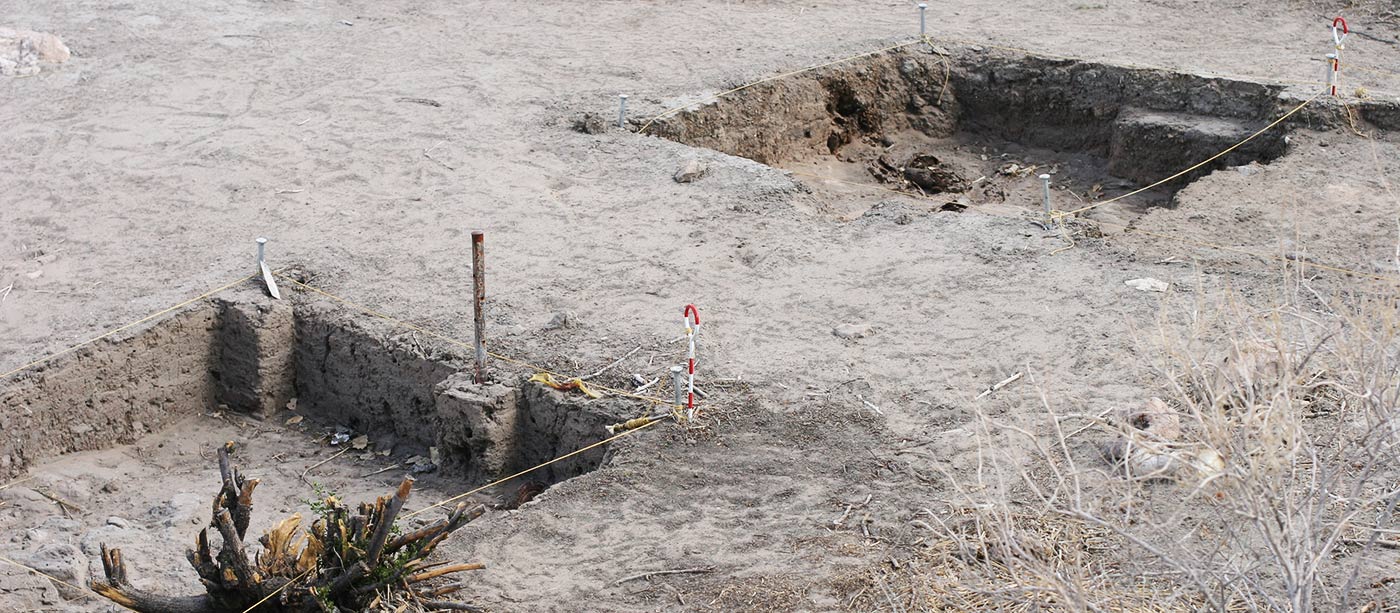 The Dugout
A semi-subterranean house dating from 1870 to 1900 was first identified on this site in the 1970s. This may have been built and inhabited by John Howell, the first African American to own land in the Las Vegas Valley, and his Paiute wife, Mary. Euro-American and Native American artifacts including bullet casings, ceramics and glass, chipped stone and prehistoric ceramics have been found at the dugout.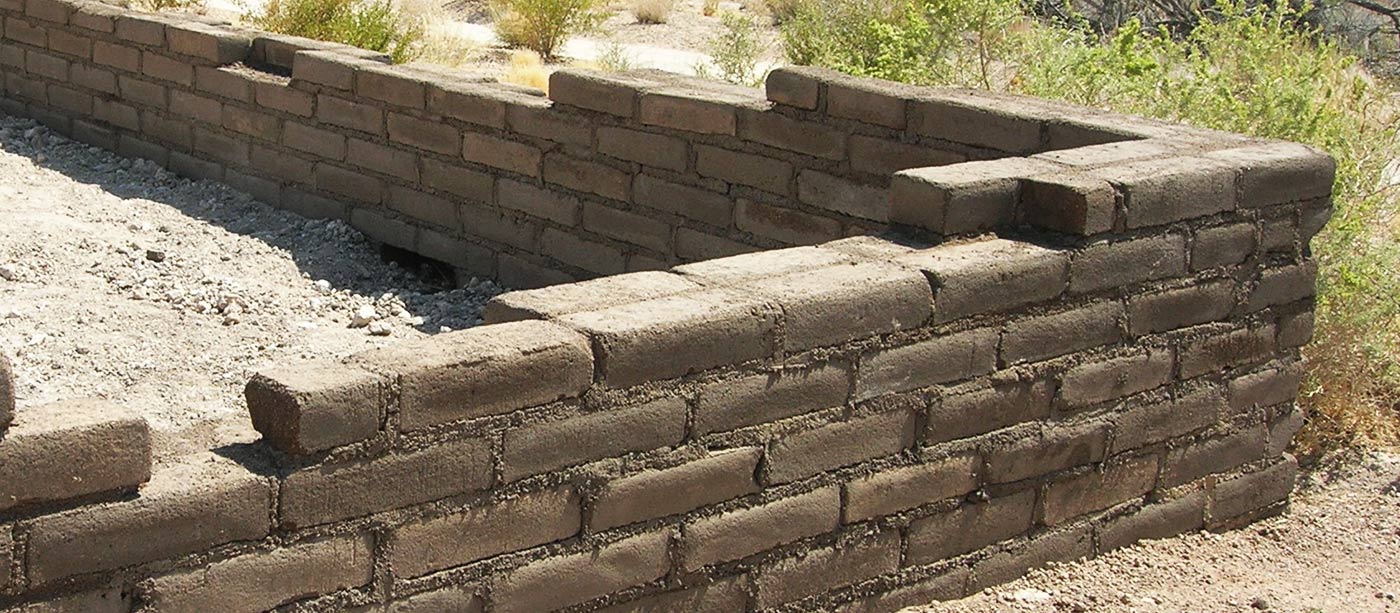 The Adobe
Our researchers have identified and excavated an adobe wall foundation, dating to the mid-1800s. The excavation revealed formal brick making and construction, historic glass and ceramics, square nails and wood artifacts.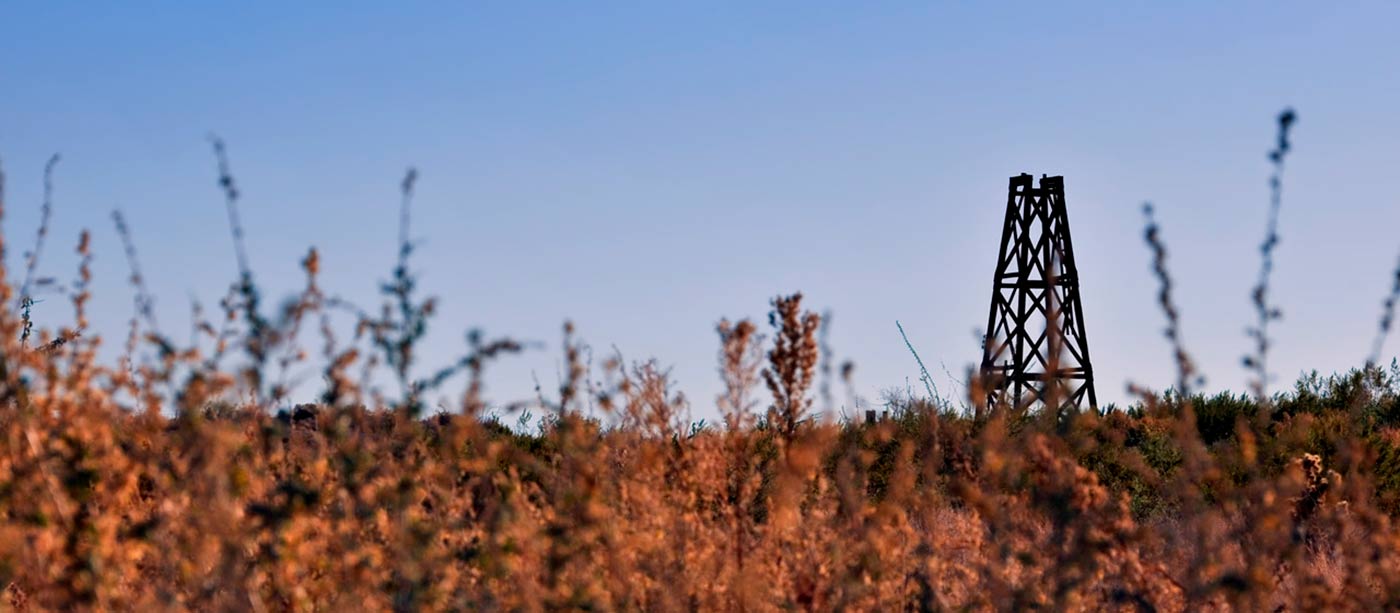 Derricks
There are four historic water derricks still standing at the Springs Preserve. They were constructed to facilitate drilling and were left in place to allow for continued maintenance of the wells. The derricks have been preserved and continue to be monitored for stability.
Knowledge and collection
Our archaeologists have researched historic documents and collected oral histories to better understand and interpret the past. We research historic records related to land ownership and employment records as well as photographs, drawings and maps depicting early Las Vegas and the springs. Oral histories allow us to collect memories from individuals who have a connection to the springs. These oral recollections are combined with historic and archaeological data to further our understanding of how different peoples have used, owned or restricted access to the water.
Video: Durable Derricks
Long before water was drawn from the Colorado River, the only source for this precious resource in Las Vegas laid under the ground that is now the Preserve.
National Register of Historic Places

Under the National Historic Preservation Act of 1966, the Las Vegas Springs were designated an archaeological site and listed on the National Register of Historic Places in 1978.
Historic Preservation Award

The Nevada State Historic Preservation Office awarded the Springs Preserve a Nevada Historic Preservation Award in 2008 for the "exemplary sensitivity" shown to the prehistoric and historic resources during its development.
Funding to support our organization has been provided by Nevada Humanities through Congress and the National Endowment for the Humanities as part of the CARES Act economic stabilization plan of 2020.