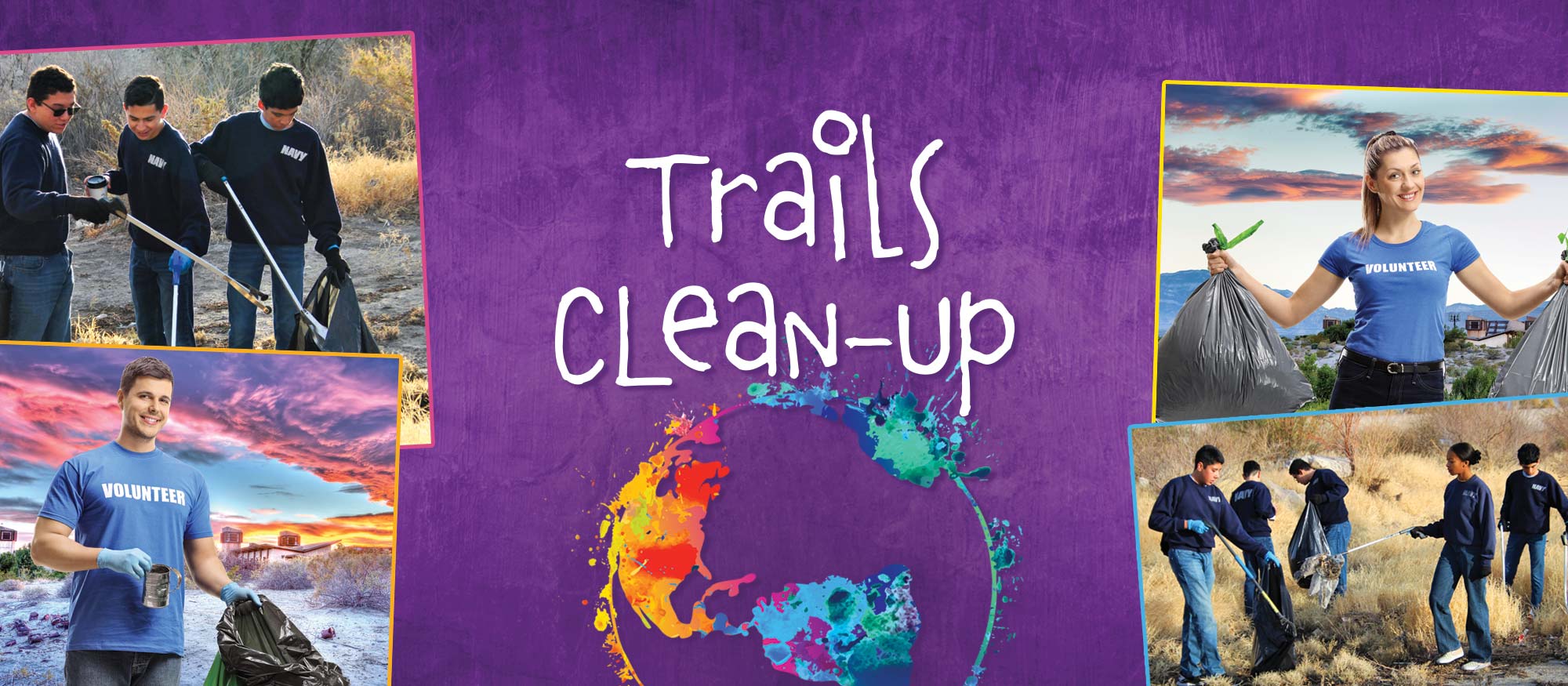 Trails Clean-up
Event Information
Date & Time: Saturday, April 8, 2023, 7:30 to 10:30 a.m.
Location: Trails
Admission: Free
RSVP: Reservations are required. Please contact the volunteer office for more information.
Roll-up your sleeves and help restore the natural beauty of the Springs Preserve's trail system. A great way to volunteer and celebrate Earth Month. Must be 14 years or older to volunteer.
Interested in volunteering?
Apply Now
Celebrate Earth Month at the Springs Preserve!
View All Events & Activities
The Springs Preserve Foundation is a 501(c)(3) nonprofit organization committed to supporting programs, projects and events at the Springs Preserve.