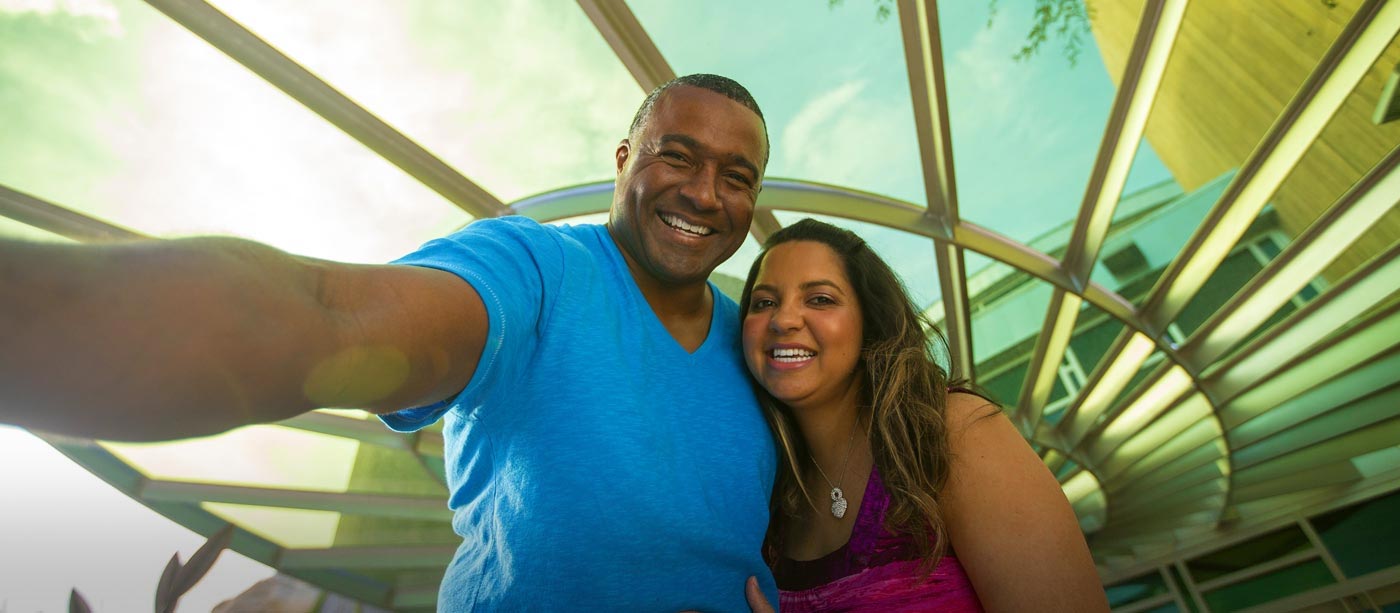 Origen Museum
The name "Origen" was derived from two words: original and generations. As the interpretive focal point for history at the Springs Preserve, the Origen Museum features more than 75 permanent exhibits, an indoor theater and traveling exhibit space.
Video: Reservoir of History
The Origen Museum speaks to the origin of Las Vegas and the different generations that have passed through here.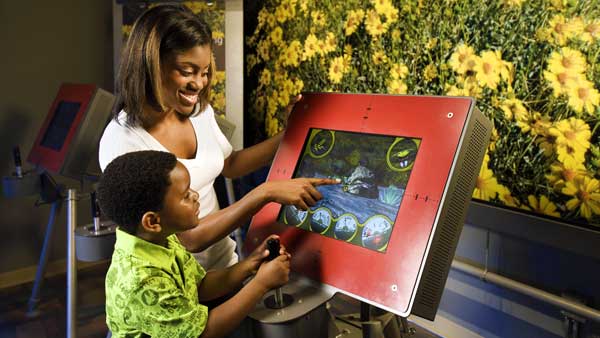 Photos: Origen Exhibits
Wander and explore the connecting galleries, within which await films, historical recreations, live animals and much more.
Video: VR Topography Table
Experience an earth-shaking geological interaction at our sand erosion table and shape topography in virtual reality!
Traveling exhibits at the Origen Museum
Backyard Adventures
On display daily, Sept. 23, 2019-Jan. 12, 2020
There's a hidden world of science waiting to be discovered in the backyard!
Step into a garden of wonders and experience the fascinating science that's literally in our own backyard. In Backyard Adventures, visitors will learn and experience that the backyard is full of science from the biological interactions between plants and insects, the zoology of nocturnal animals, the horticultural know-how that goes into growing giant vegetables and the mathematical genius needed to lay pavers.
The exhibition consists of interactive science displays such as:
Night Vision: Investigate the creatures that live in your garden at night. What do they do when you go to sleep? Try to find the animals in their own environment.
Critter Calls: Investigate some of the animal noises that can be heard in many backyards. Can you identify the calls from some common birds, frogs and insects?
Garden Golf: Try your hand at the backyard themed mini golf. Be warned, you'll need more than good putting skills to get around this course!
Augmented Reality Garden Bed: Dig down in the 'dirt' and see if you can spot the different layers of soil. Use your hands to make it rain and see the effects.
 
These interactive displays engage visitors with science and technology and enable them to continue discovering the wonders of their own backyard even after they leave the exhibit.
Created by Scitech in Perth, Australia and produced by Imagine Exhibitions.
More Origen Museum highlights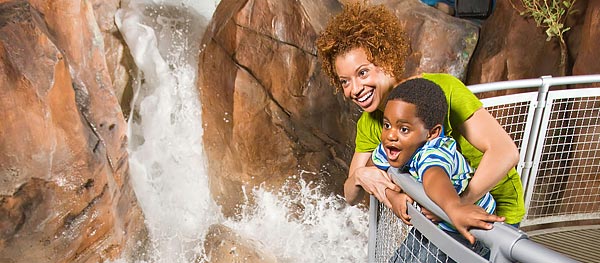 Flash Flood exhibit
One of the Preserve's most popular exhibits, this theater space recreates a desert ravine, emulating the beauty and tranquility of the desert, until a thundering storm erupts. Suddenly, more than 5,000 gallons of recycled water rushes through a simulated canyon, crashing around and below your feet. Both exhilarating and educational, the Flash Flood exhibit will leave you with an appreciation for the awesome power of desert flash floods and their impact. View a video about our Flash Flood exhibit.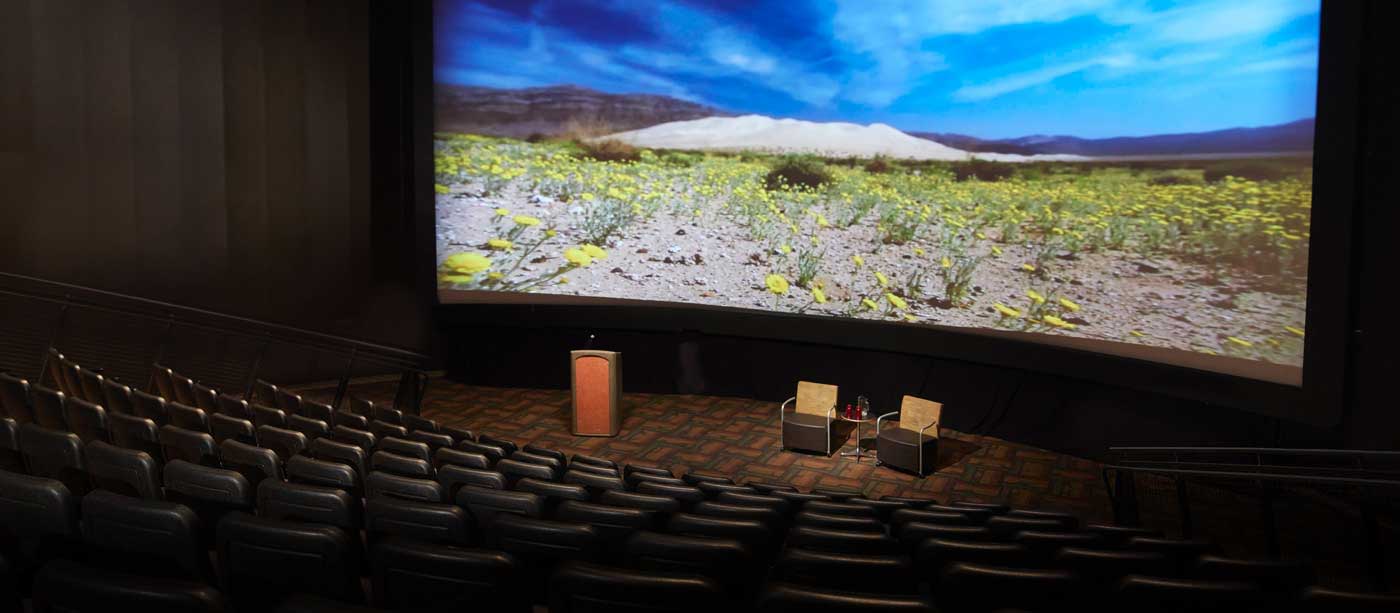 "Miracle in the Mojave"
Shown in our 156-seat Big Springs Theater, "Miracle in the Mojave," introduces visitors to the Springs Preserve. Narrated by Martin Sheen, the film explores the natural history of the region and takes an in-depth look at the importance of water in its development.
The theater also presents educational, entertaining short films as well as full-length feature movies for special events and serves as an indoor venue for live animal shows. Check our Events & Activities calendar for the current line-up.
Live animal exhibits
Our outdoor live animal exhibits feature Mojave natives who've adapted to arid desert conditions, including:
Relict leopard frogs – Once thought to be extinct, the relict leopard frog is alive and well at the Springs Preserve. Come witness history, rediscovered. View a video about our Relict Leopard Frogs.
Lizards - Amongst the rocks and boulders housing several large exhibits, you'll find a variety of lizards, including the chuckwalla, tiger whiptail and desert iguana. View a video about our lizards.
Desert cottontails -They're cute, they're fluffy, and they're so close you can almost touch them. Hopping about an exterior enclosure, these critters can be seen from a variety of perspectives, but perhaps the most fun is via a domed window from beneath the habitat! View a video about our desert cottontails.
Gray fox - Though the nocturnal gray fox sleeps in its burrow during the day, you can see it through a small window inside a darkened rockwork cave. View a video about our gray foxes.
Pocket gopher - View an excavated trench exposing the network of burrows created by a Botta's pocket gopher.
Gila monsters - Explore a grotto of large boulders to view Gila monsters in their burrows. View a video about our gila monsters.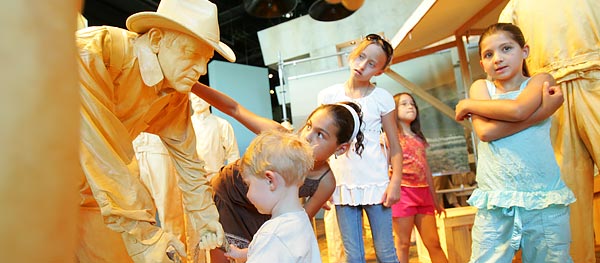 Land auction
Immerse yourself in the famous 1905 land auction that set the stage for the boom town that Las Vegas would become. Life-sized, sculpted figures and audio narration from the "people" recreates the experience of the city's birth.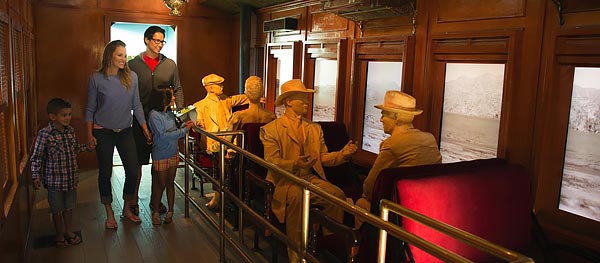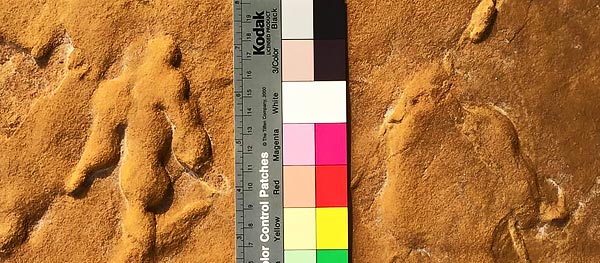 Dinosaur tracks
Discovered on top of a landscape rock right here at the Springs Preserve, these ichnogenus Grallator tracks are now on display in our Origen Museum. View a video about our dinosaur tracks.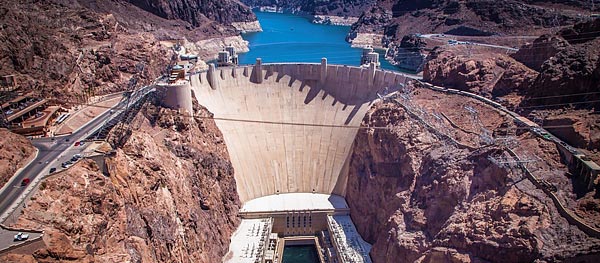 Hoover Dam exhibit
Learn about the history and construction of Hoover Dam in "Dam, This is a Lot of Work," an immersive experience tying together a short documentary film and a scaled recreation of the dam itself.