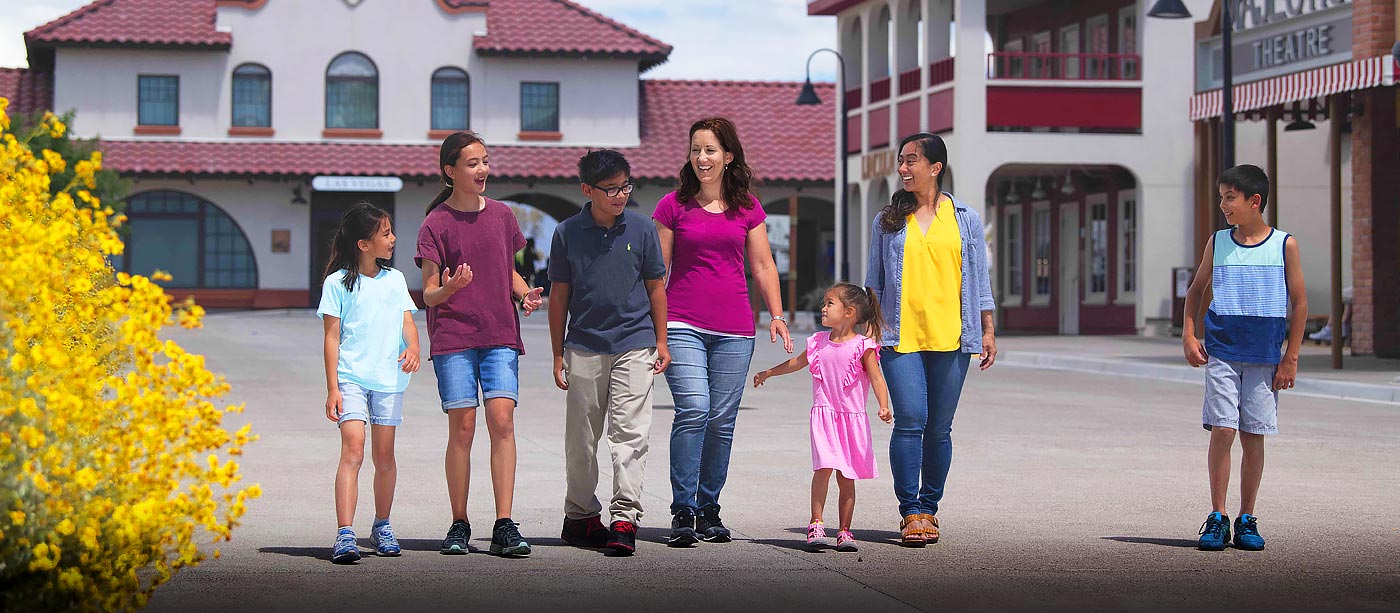 Boomtown 1905
Early Las Vegas was a rapidly changing place for the hardy souls who chose to settle here. Meet the faces and places of the past at Boomtown 1905, a re-created historical streetscape that tells the story of Las Vegas from 1905 to 1920.
We invite you to stroll the street and learn more about Las Vegas' humble beginnings through engaging interpretive exhibits.
Railroad cottages
See four original railroad cottages moved from Downtown Las Vegas to the Springs Preserve and tour one restored to its original pre-1911 condition.
Las Vegas Train Depot
Learn how the railroad transformed Las Vegas! Here you'll also be able to try your hand at sending a message in Morse Code using a telegraph machine, use a train whistle to alert townspeople, and catch up on the news of the day at a vintage newsstand.
Arizona Club
Take a spin at Roulette at the re-created Arizona Club. Located in Block 16, Las Vegas' "red light" district, this saloon was the most famous in town for much of its history.
Las Vegas Mercantile
Try on the fashions of the day and peruse home furnishings, food, hardware and other provisions at the town general store. Plus, learn to weigh mercantile goods and use a vintage cash register to ring up purchases.
Lincoln Hotel & Majestic Theatre
The Lincoln Hotel was one of the first permanent hotels constructed in Las Vegas. Come check out the luxurious accommodations of yesteryear and "check in" the old-fashioned way by signing your name to our register. Next door, view vintage movie posters at the outdoor Majestic Theatre replica.
First State Bank
Learn about the early days of banking and cash in precious metals just like miners of the time did! At the First State Bank activity station, you'll be able to weigh and price out copper, silver and gold metal samples, which can be redeemed at the Nature Exchange for fool's gold.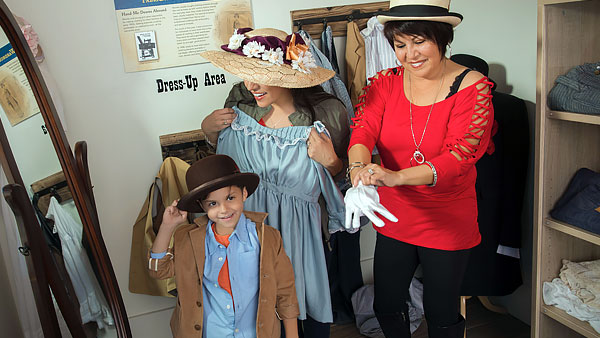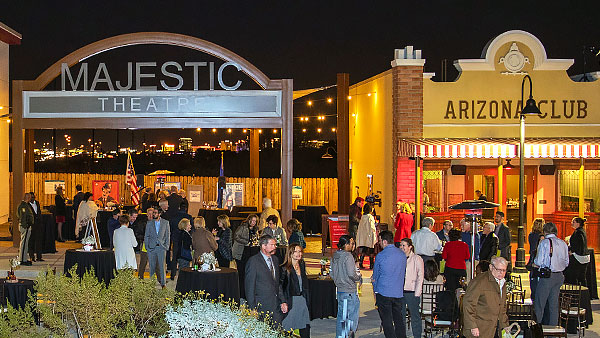 This exhibit has been made possible with generous support from the following organizations: U.S. Department of the Interior, U.S. Bureau of Land Management, City of Las Vegas, National Park Service, Nevada State Historical Preservation Office, State of Nevada Commission for Cultural Affairs, Springs Preserve Foundation, Wells Fargo Foundation, J.A. Tiberti Family, and the Cashman Family Foundation.