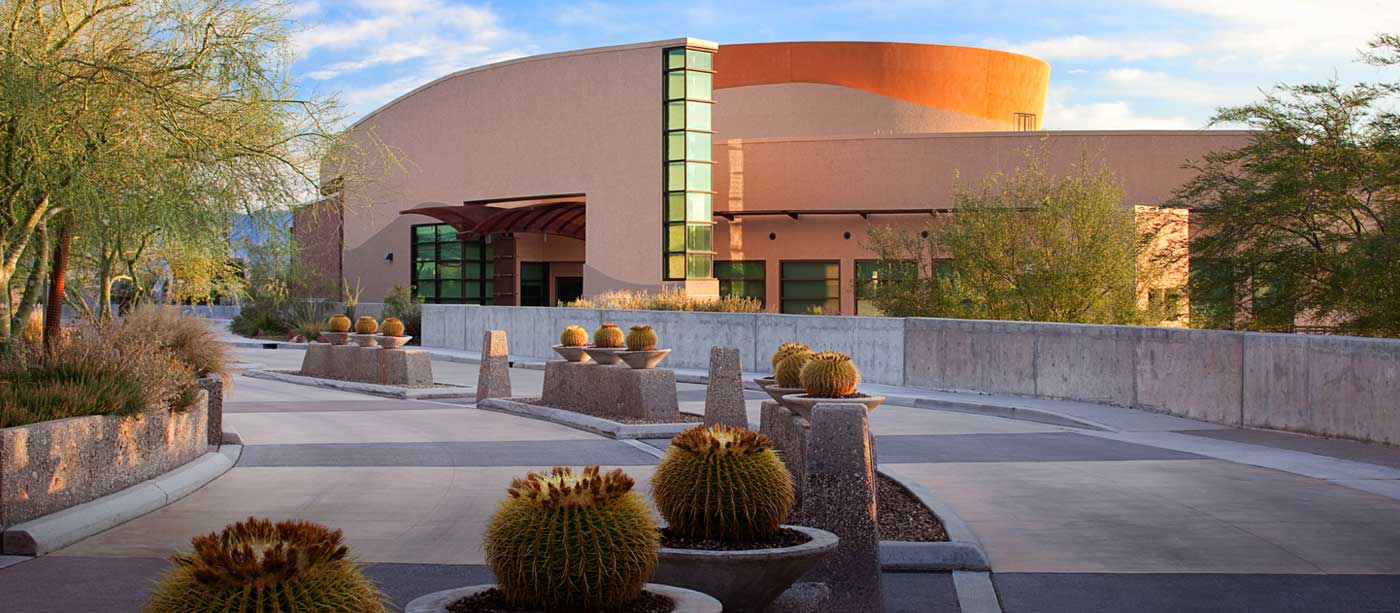 Nevada State Museum
The Nevada State Museum is a unique part of the overall Springs Preserve experience. Housed in a beautiful, 70,000-square-foot building, the facility features a 13,000-square-foot exhibit gallery that stands as the museum centerpiece, allowing visitors to:
Stand face-to-face with Nevada's state fossil, an Ichthyosaur Shonisaurus popularis
Step inside a stalactite cave
Watch holographic figures tell the tale of Nevada's miners
Witness an atomic explosion
See historic Las Vegas glitz and glamour
Hours and admission
The Nevada State Museum is open Tuesday through Sunday from 9 a.m. to 5 p.m. Last entry at 4:30 p.m.
Admission to the Museum is included with paid general admission to the Springs Preserve, and is free for Preserve members. Children under 18 receive free entry to the museum; however, regular child's admission applies to visit the Preserve.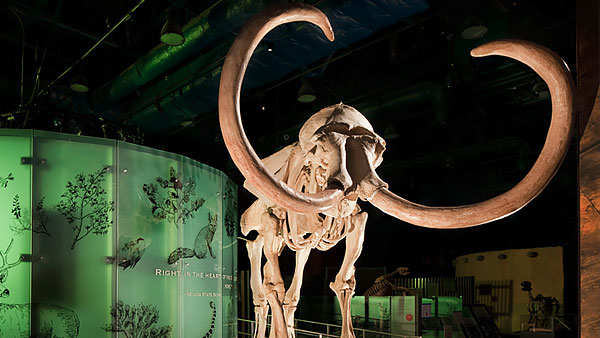 Photos: Exhibit Gallery
Visitors can learn about the plants and animals that inhabit our great state, the rise of Las Vegas as the resort capital of the world, and more in the Nevada State Museum's permanent gallery.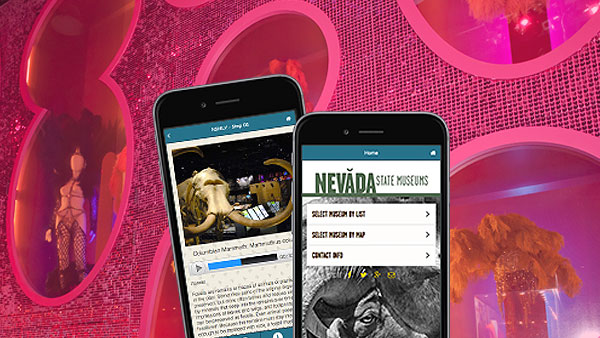 Plan Your Visit
Before your visit, download the Nevada State Museum gallery guide on the Apple App Store or Google Play. For more information about the Nevada State Museum, please visit their official website.
What's New at the Nevada State Museum
Finding Frémont: Pathfinder of the West
This exhibit focuses on explorer John C. Frémont's Western journey from 1843-1844, when he earned his nickname "The Great Pathfinder," and brought his famed cannon to Nevada. Among the centerpieces for the exhibit are the mountain howitzer that many believe is Frémont's lost cannon, an archaeological discovery of mountain howitzer carriage parts, modern color photographs of Fremont campsites and vistas that retain their 19th century settings.
Also included are artifacts recovered from Frémont sites in Oregon, expedition maps accurately portraying the Great Basin, Frémont's presentation sword and Colt pistol, objects associated with significant periods of his life and a flag from his presidential campaign.
Finding Frémont: Pathfinder of the West is scheduled to be on display at the Nevada State Museum, Las Vegas through April 2019.