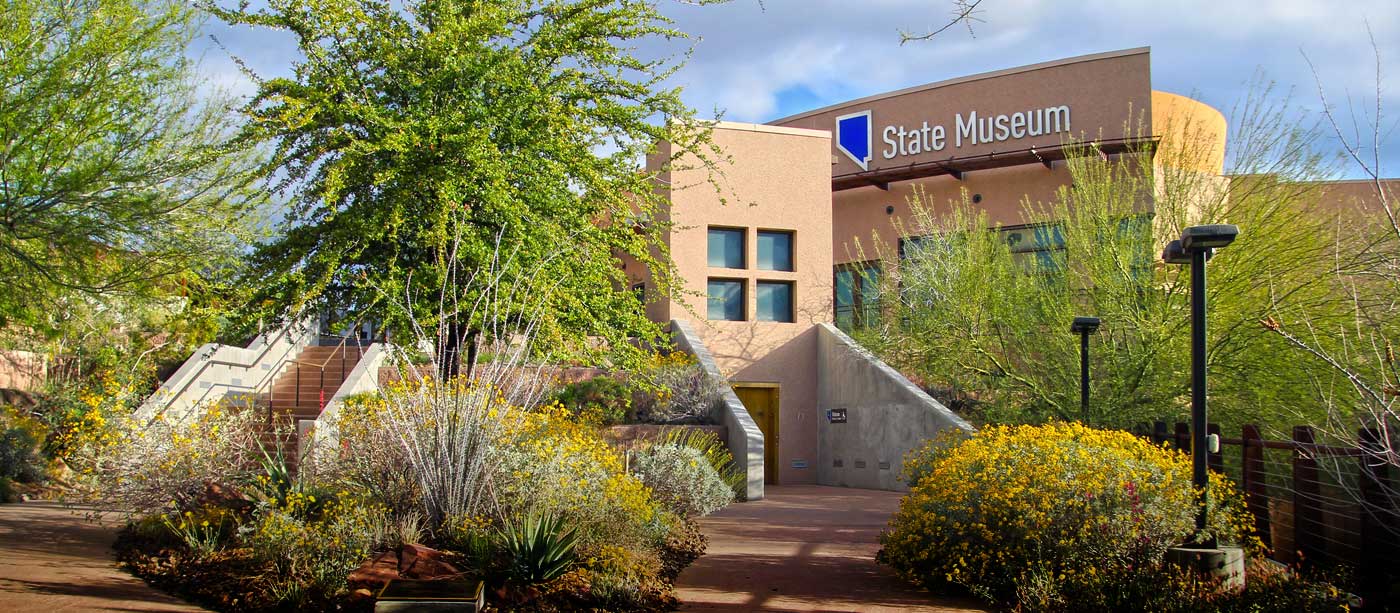 Nevada State Museum
The Nevada State Museum is a unique part of the overall Springs Preserve experience. Housed in a beautiful, 70,000-square-foot building, the facility features a 13,000-square-foot exhibit gallery that stands as the museum centerpiece, allowing visitors to:
Stand face-to-face with Nevada's state fossil, an Ichthyosaur Shonisaurus popularis
Step inside a stalactite cave
Watch holographic figures tell the tale of Nevada's miners
Witness an atomic explosion
See historic Las Vegas glitz and glamor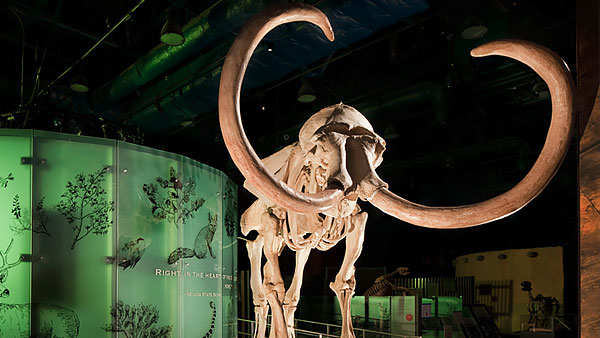 Photos: Exhibit Gallery
Visitors can learn about the plants and animals that inhabit our great state, the rise of Las Vegas as the resort capital of the world, and more in the Nevada State Museum's permanent gallery.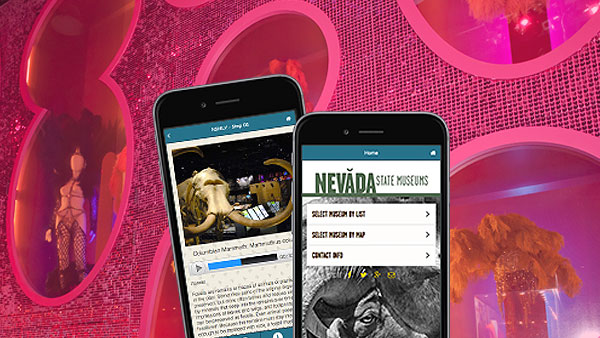 Plan Your Visit
Before your visit, download the Nevada State Museum gallery guide on the Apple App Store or Google Play. For more information about the Nevada State Museum, please visit their official website.
What's New at the Nevada State Museum
Glitz and Glamour
Admire never-before-displayed evening wear and accessories from three decades of the last century, including one from the inaugural ball of Nevada Governor Donal Neil "Mike" O'Callaghan in 1972 and another designed by Bob Mackie in 1969 for the Miss Nevada Universe Pageant at Caesars Palace.
GI Glamour
This exhibit features letters, photographs and other artifacts belonging to longtime Las Vegas resident Barbara Gates from her time served in the Women's Army Corps during the 1940s. Gates documented her day-to-day life, detailed clothing and appearance requirements, and deftly related all the exciting new possibilities war brought for enlisted women.
Eclectic Nevada
Hundreds of artifacts are on display at the Nevada State Museum, but thousands more are carefully stored away for future exhibits and research! From communications to coyotes, maps to motorcycles, and desert adaptations to derby cars, the objects you'll see in Eclectic Nevada show the depth and breadth of our history from geologic time to mid-20th century.