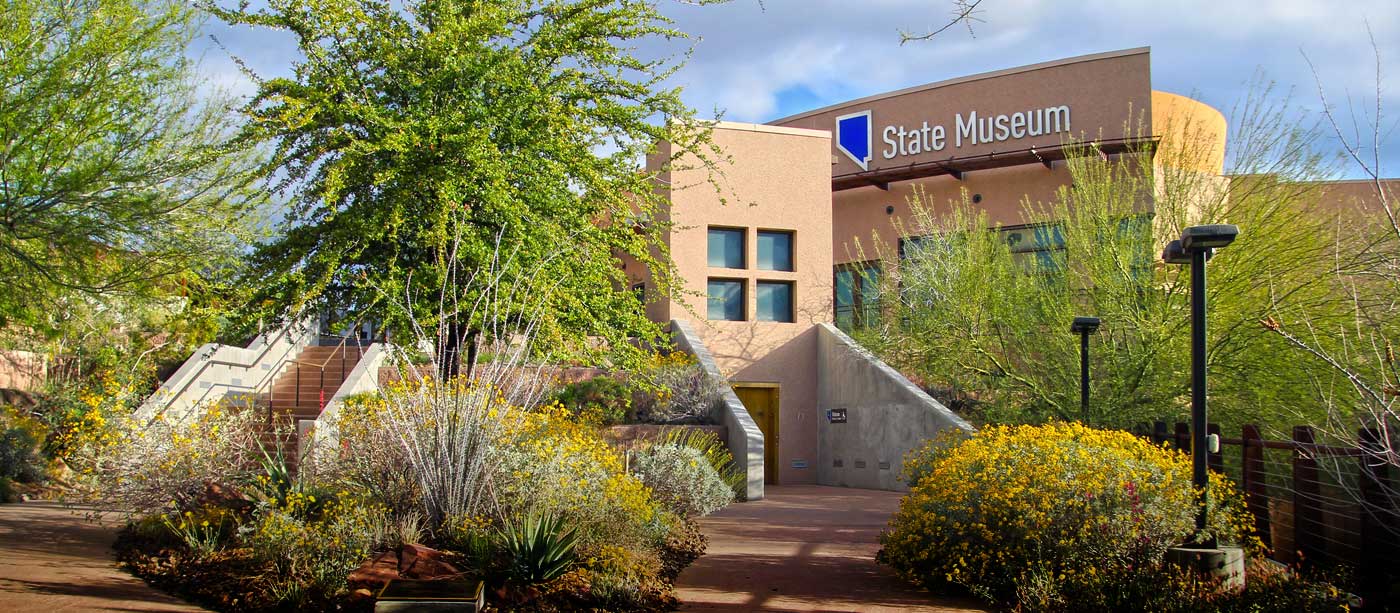 Nevada State Museum
The Nevada State Museum is a unique part of the overall Springs Preserve experience. Housed in a beautiful, 70,000-square-foot building, the facility features a 13,000-square-foot exhibit gallery that stands as the museum centerpiece, allowing visitors to:
Stand face-to-face with Nevada's state fossil, an Ichthyosaur Shonisaurus popularis
Step inside a stalactite cave
Watch holographic figures tell the tale of Nevada's miners
Witness an atomic explosion
See historic Las Vegas glitz and glamour
Hours and admission
The Nevada State Museum is open Tuesday through Sunday from 9 a.m. to 5 p.m.
Admission to the Museum is included with paid general admission to the Springs Preserve, and is free for Preserve members. Children under 18 receive free entry to the museum; however, regular child's admission applies to visit the Preserve.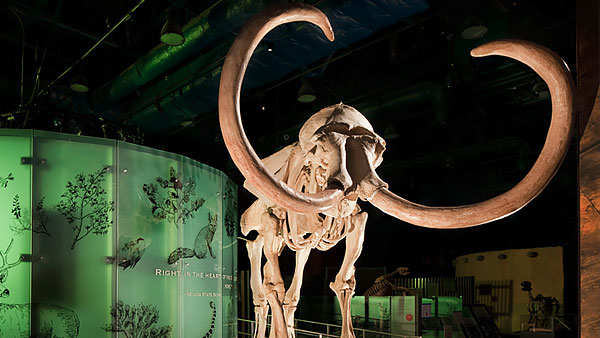 Photos: Exhibit Gallery
Visitors can learn about the plants and animals that inhabit our great state, the rise of Las Vegas as the resort capital of the world, and more in the Nevada State Museum's permanent gallery.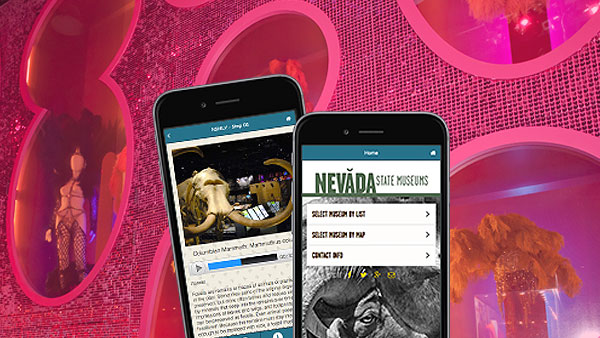 Plan Your Visit
Before your visit, download the Nevada State Museum gallery guide on the Apple App Store or Google Play. For more information about the Nevada State Museum, please visit their official website.
What's New at the Nevada State Museum
Eclectic Nevada
On display through May 31
Hundreds of artifacts are on display at the Nevada State Museum, but thousands more are carefully stored away for future exhibits and research! From communications to coyotes, maps to motorcycles, and desert adaptations to derby cars, the objects you'll see in Eclectic Nevada show the depth and breadth of our history from geologic time to mid-20th century.
Jubilee Reunited
New permanent exhibit now open
This ongoing rotation of artworks and costumes at the Nevada State Museum's "Showgirl Wall" reunites and displays original artwork renderings from famed costume designers Bob Mackie and Pete Menefee, alongside the fully realized stage costumes, for Jubilee—the most lavish and expensive showgirl revue ever to grace the Las Vegas Strip!