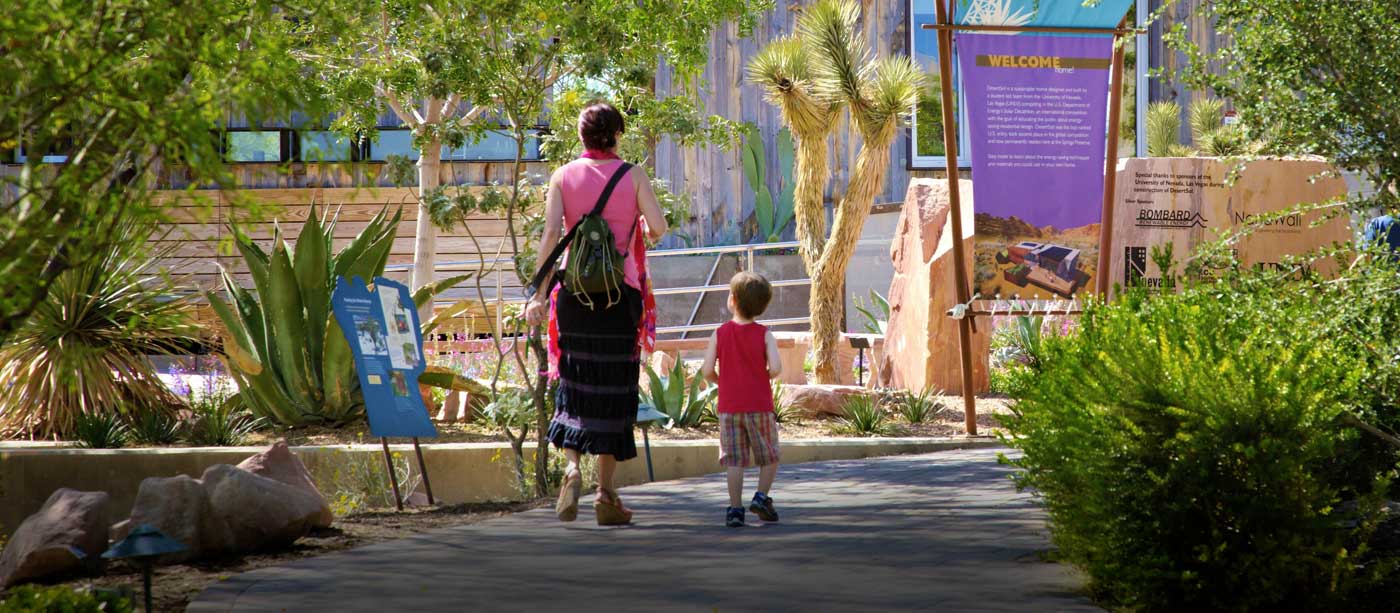 Visitor tips
The following tips and guidelines will help you enjoy your visit to the Springs Preserve. If you have any questions, please call us at 702-822-7700 or send us an email.
Safety
For the safety of our guests, plants and wildlife, we ask that you remain on the designated paths. We suggest sun protection, insect repellent, plenty of fluids and appropriate walking shoes during your visit to the Springs Preserve.
Leave no trace
Please do not remove plant materials or archaeological artifacts from the site. Do not disturb wildlife you encounter at the Springs Preserve.
Smoking
The Springs Preserve is a non-smoking facility. Smoking is strictly prohibited.
Pets
With the exception of service animals trained to assist or accommodate a person with a disability, pets are not allowed at the Springs Preserve to ensure wildlife is not disturbed and to protect the archaeological artifacts on the site.
Plant and animal donations
Please note that due to permitting restrictions, we cannot accept donations of live animals. If you have a Desert Tortoise you're looking to rehome, we recommend contacting the Tortoise Group.
If you have a plant you would like to donate, please send us an email.