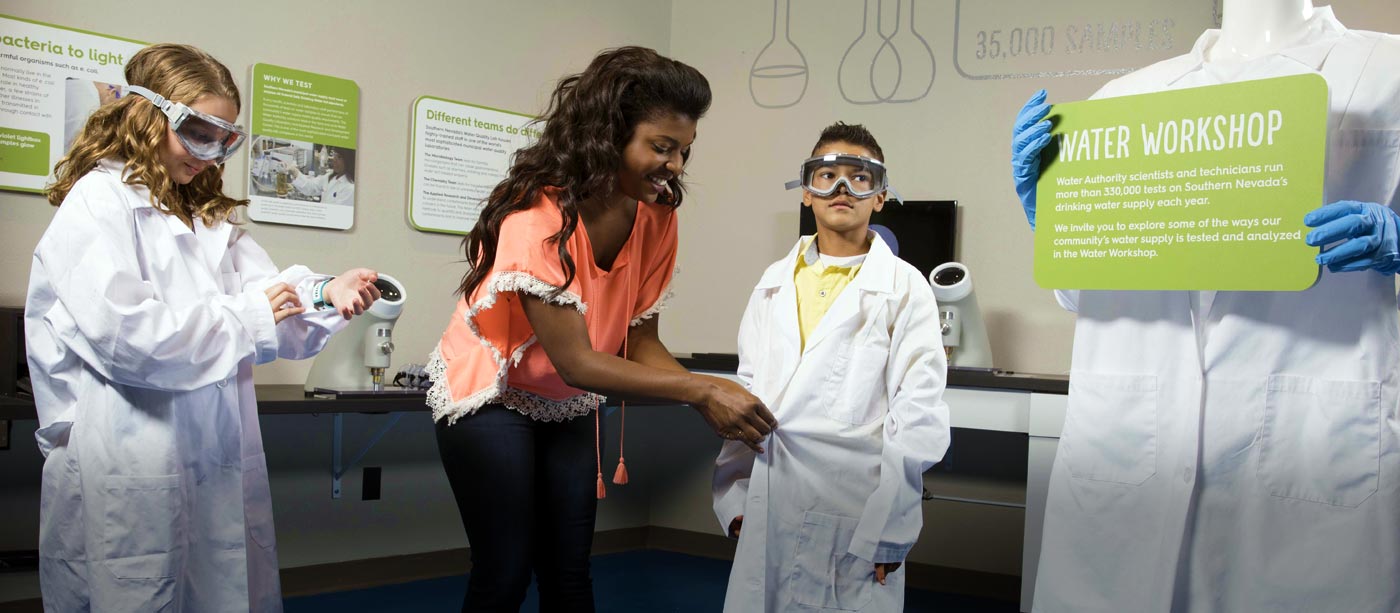 WaterWorks
Touch replicated quagga mussels, look at harmful water contaminants using a microscope, examine rock samples excavated from hundreds of feet below Lake Mead's surface and more at WaterWorks, the Springs Preserve's newest permanent exhibit.
The exhibit is inside the Charleston Heights Pumping Station, an operational water pumping facility owned and operated by the Las Vegas Valley Water District, at the Springs Preserve, across from Boomtown 1905. It's the only place in Southern Nevada with a behind-the-scenes look at the journey water takes to reach your tap.
WaterWorks features dynamic, hands-on experiences that will engage visitors in the inner-workings of water-resource treatment and delivery in Southern Nevada. Visit indoor galleries and then move outdoors for an international perspective. The Global Terrace features interactive exhibits about worldwide water challenges and explores how organizations like ONE DROP™ are connecting people to protect vital water supplies around the globe.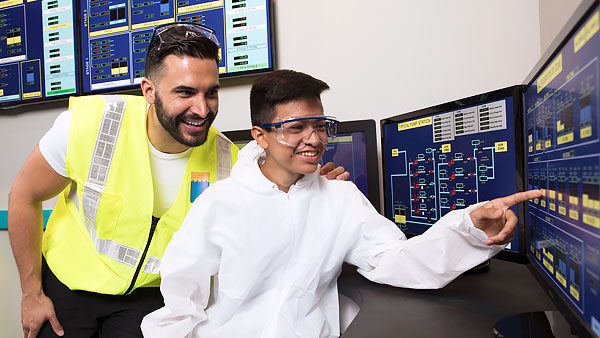 Photos: Exhibit Gallery
Exciting exhibits and information can be found around every corner of this operational pumping station.