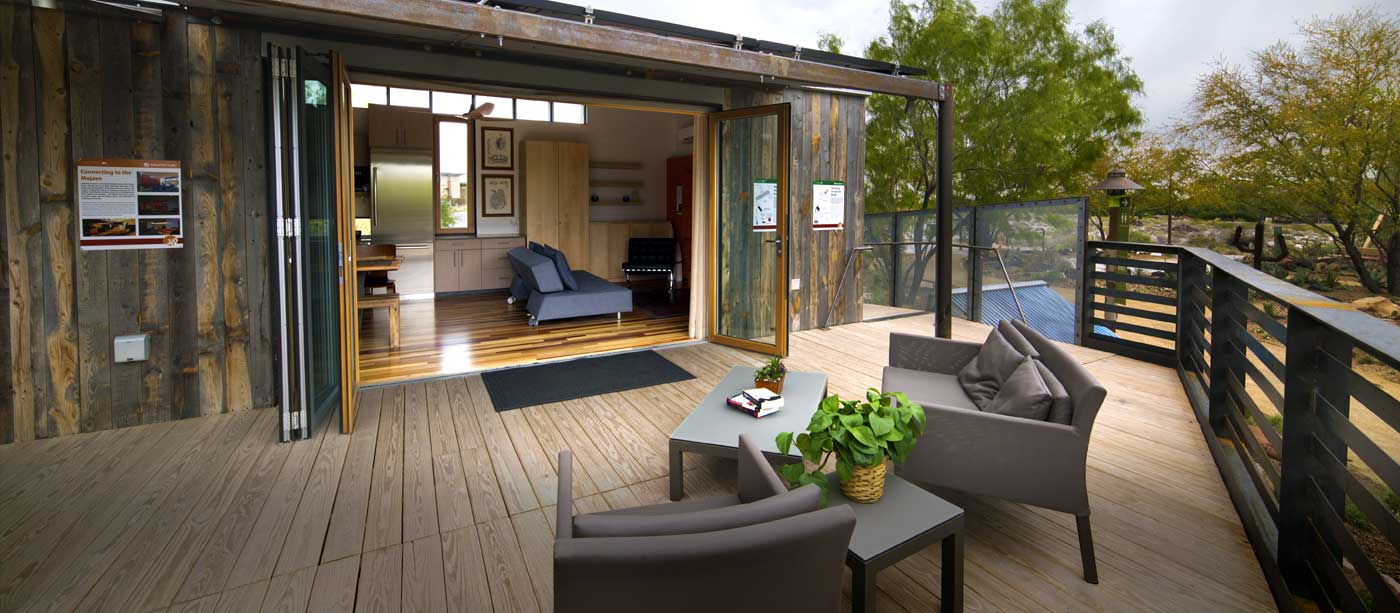 DesertSol solar-powered home
Sustainable living is a vital part of the story the Springs Preserve has to tell, and we couldn't be more proud to be home to DesertSol.
DesertSol is a 754-square foot solar-powered home that was created and built by the University of Nevada, Las Vegas Solar Decathlon Team, as part of the U.S. Department of Energy Solar Decathlon 2013. It is an ultra-efficient model home that showcases innovations in sustainable home design including technology, energy and material choices, and uses solar energy as a fuel source. At the Springs Preserve the home is connected to the electrical grid, but it was designed in such a way that it could be independent of the grid if necessary.
The home was built at UNLV, moved to Irvine for the competition and is now a permanent exhibit in our Botanical Garden. Entry to DesertSol is free for Springs Preserve members and is included with paid general admission.
The one-bedroom, one-bathroom home features:
Solar panels
Low-flow fixtures and a multipurpose water system that combines plumbing and fire sprinklers
Remote access to temperature controls
Strategic window placement to promote cross-ventilation
A custom screen along the outdoor deck that filters sun in the summer and retracts to allow warmth from the sun in winter
Described as one of the finest examples of sustainable living on the planet, DesertSol was the top-ranked entry in the United States and took second place in the global competition. Team Las Vegas was the only U.S. team to place in the top three of the prestigious Solar Decathlon competition in Irvine, California.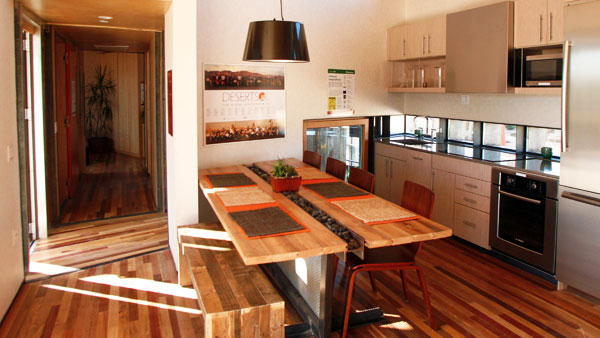 Photos: DesertSol
Take a peek inside the ultra-efficient DesertSol solar house.
Special thanks
Thank you to the generous sponsors who helped make a new home for DesertSol at the Springs Preserve: