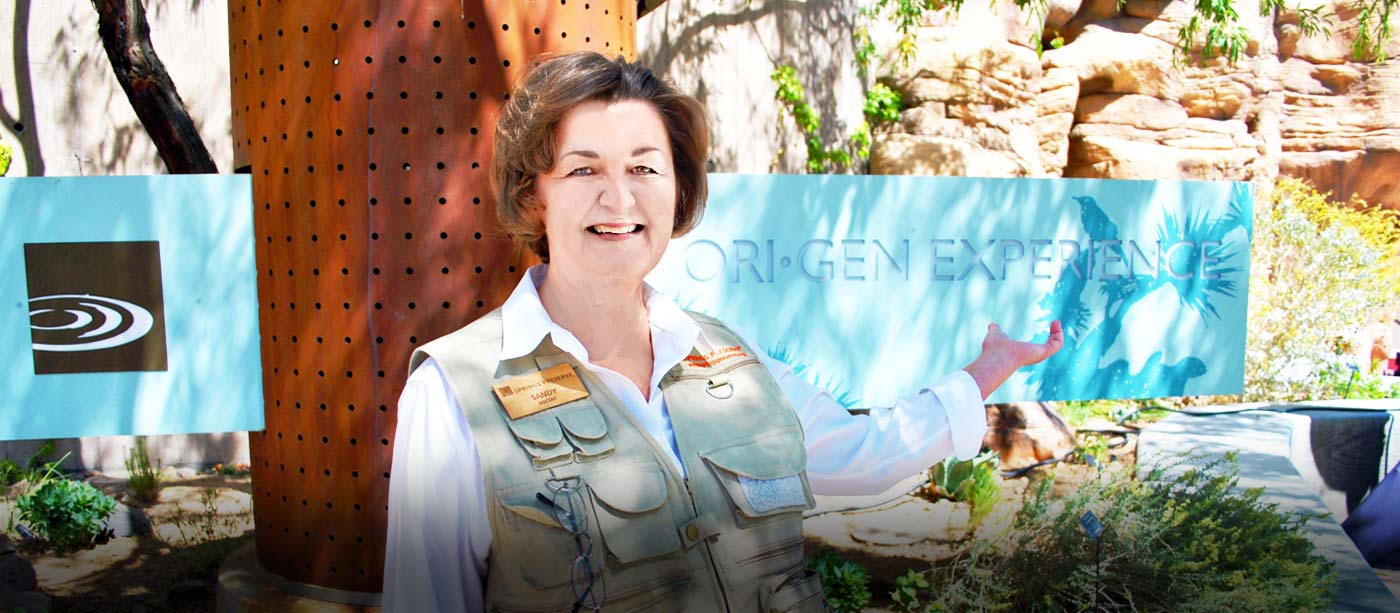 Volunteer
Welcome home! We're looking for enthusiastic, committed individuals who share our mission to make the Springs Preserve our community's gathering place. As a volunteer, you are a vital part of the guest experience and our award-winning programs.
We are especially looking for people willing to make long-term commitments. Our volunteers educate visitors about a variety of specialty areas and help nurture our grounds and programs. We offer rewarding opportunities to partner with our team to educate and engage our community. 
Please note: The minimum age to volunteer is 16 years old.
Benefits
There are many benefits to being a Springs Preserve volunteer:
Personal growth: Develop and enhance your own skills and abilities.
Interpersonal skills: Gain experience, confidence and leadership skills.
Friendships: Meet and make new friends who share your interests and commitment to our community.
Appreciation: Know that your contributions are valued and recognized.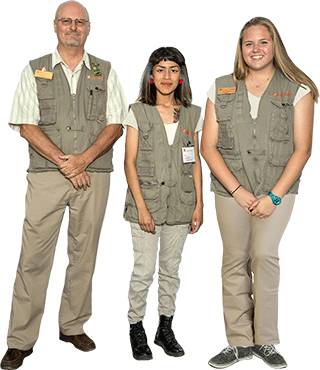 Take the first step!
If you're interested in becoming a Springs Preserve volunteer, please fill out our online application.
Please note: The minimum age to volunteer is 16 years old. Applicants 16-17 years old must submit a parental permission agreement.
Apply Now
Already a volunteer?
Our Volunteer Information Center allows you to check your schedule, read volunteer news, and more.
Log in
Engage our guests
Engage guests in our museums, exhibits and throughout the property while they learn about the Mojave Desert and the history of the Las Vegas Valley.
Desert gardening and sustainable living
Have a green thumb or love the outdoors? Help our team keep things blooming in the Botanical Garden and teach others how to grow and live sustainably in the desert. The Springs Preserve is a great place to make new friends who share your love of gardening!
Group projects
Spend a day or an afternoon as part of a corps of volunteers involved in special projects such as cleaning up our trails, restoring wetlands or planting in our Botanical Garden. Volunteer opportunities are open to ages 16 and older, and offer a valuable experience to help fulfill community service requirements and enhance applications for jobs and college.
Special events
Join the excitement and go behind the scenes to help at our popular special events held throughout the year. If you have a community group excited to be here for special events, join our cast of volunteers and staff who work side-by-side to make our events memorable.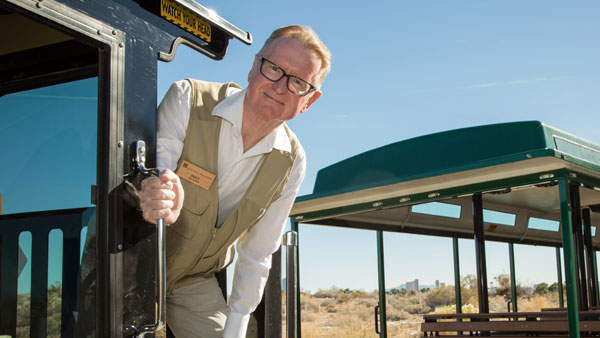 Become a volunteer
Ready to join our team?