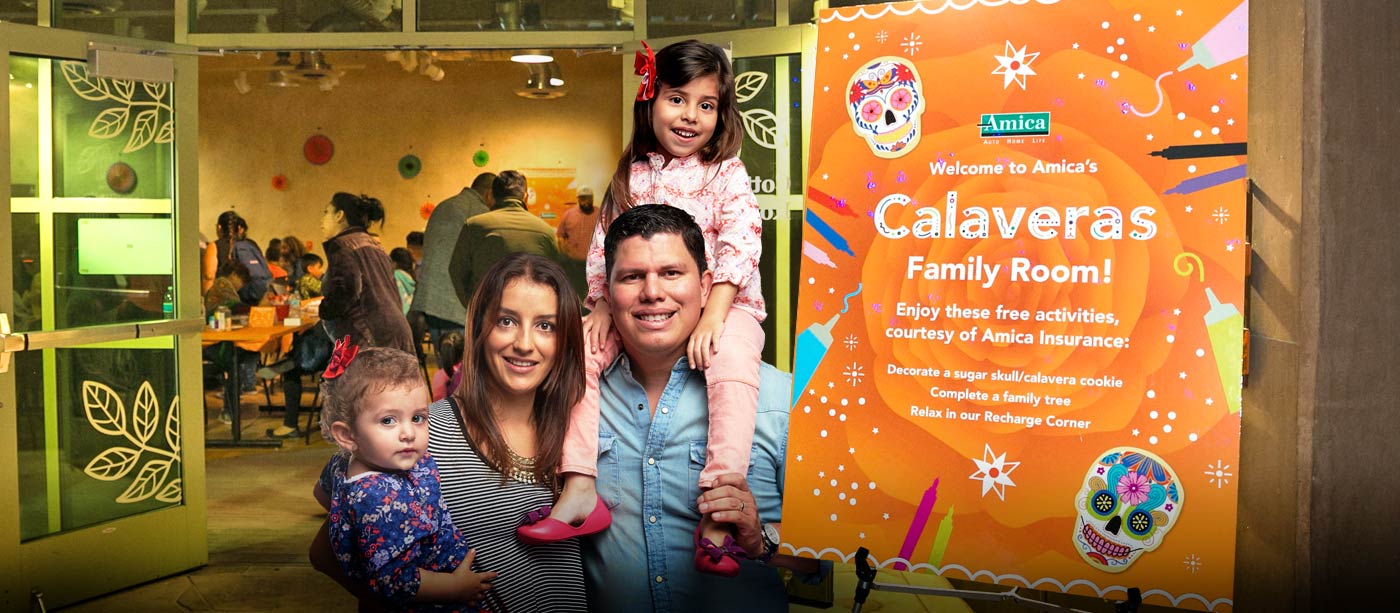 Sponsorship Opportunities
Help enhance the cultural fabric of our community by sponsoring our annual signature events or educational programming and exhibits.
Event Sponsorship Opportunities
Each year, our premier cultural events bring more than 55,000 visitors to the Springs Preserve, providing family-friendly experiences, creating a sense of community and generating opportunity for sponsoring partner organizations. Benefits for sponsors include various levels of recognition, cross-promotional opportunities, booth space and event tickets.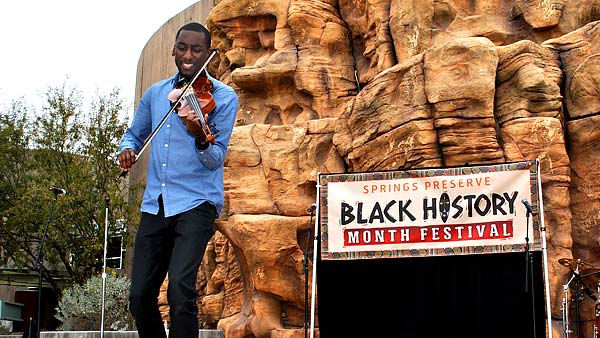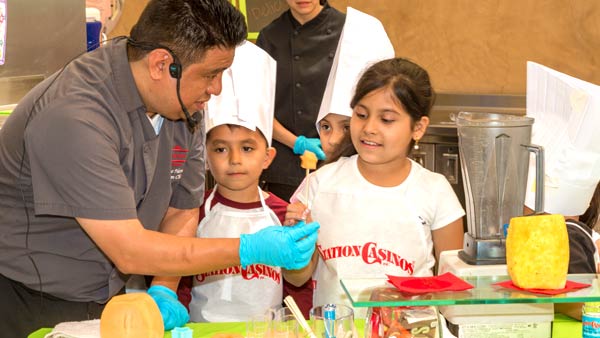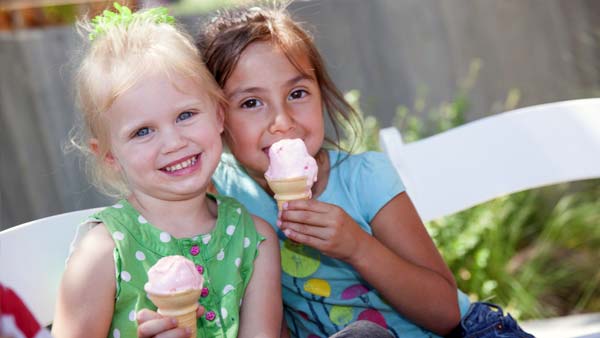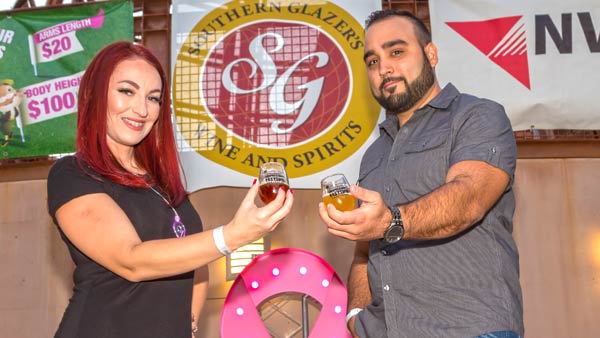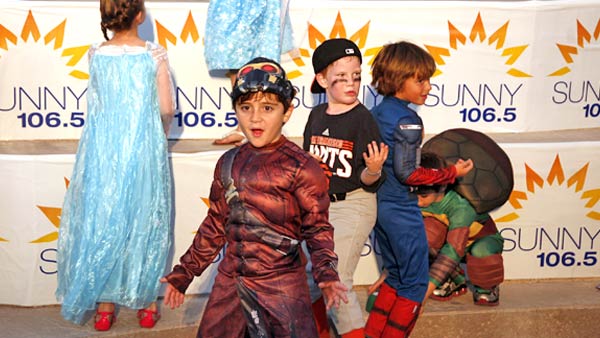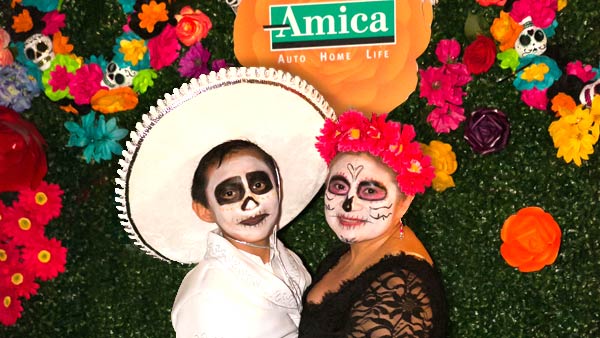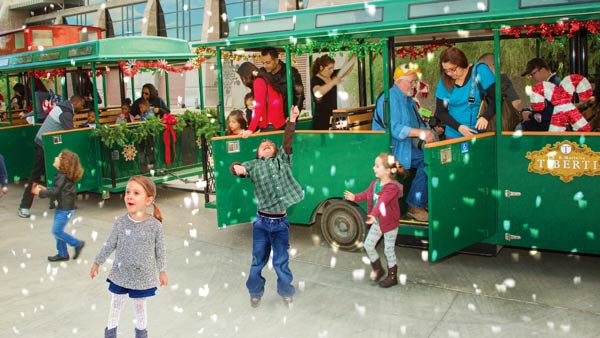 Black History Month Festival
Attendance Estimate: 3,500
Commemorating the contributions of African-Americans to Southern Nevada's history and culture, the Springs Preserve celebrates Black History Month with live music, dance performances, historic photo exhibits and authentic African-American cuisine.
Día del Niño
Attendance Estimate: 3,500
Join the excitement and festivities at the Springs Preserve as we celebrate Día del Niño! While the event focuses on children, guests of all ages will enjoy a day full of entertainment, arts and crafts, educational activities, delicious traditional foods and much more.
Brews & Blues Festival
Attendance Estimate: 2,000
The Brews & Blues Festival at the Springs Preserve offers up live blues music and unlimited beer samples from dozens of regional, national, and international brewers. Vendors will also be there with plenty of tasty food options for purchase.
Ice Cream Festival
Attendance Estimate: 4,500
Sweet treats and yummy eats will be on the menu at the Springs Preserve's annual all-you-can-eat Ice Cream Festival. This family-friendly event features stations serving ice cream sundaes, novelties and floats, with entertainment and activities for all ages.
Grapes & Hops Festival
Attendance Estimate: 2,000+ (event typically sells out)
Sample fine wines, a unique selection of beers, and food from some of Las Vegas' finest restaurants—while helping to raise money for Par for The Cure, a non-profit organization dedicated to breast cancer research fundraising—at the Springs Preserve's annual Grapes & Hops Festival.
Haunted Harvest
Attendance Estimate: 23,000+ (over a 9-day period)
Spooktacular fun for all ages awaits those who dare enter the Springs Preserve's annual Haunted Harvest. This family-friendly event features trick-or-treat stations, live entertainment, carnival games, interactive activities, a hay maze and more!
Día de Muertos
Attendance Estimate: 12,000+ (over a 3-day period)
Full of joy and tradition, the Springs Preserve's Day of the Dead event is a celebration honoring loved ones. It blends rich customs with exciting activities such as live theater and dance performances, mariachis, face painting, altars, cultural activities and more.
Holiday Express
Attendance Estimate: 5,000 (over a 10-day period)
Embrace the holiday magic at the Springs Preserve with train rides to Santa's village and festive activities including photos and personal time with Santa, a snow simulation, holiday crafts and stories, cookie decorating, a nutcracker display and more. 
Ready to become a sponsor? Call our Fund Development Team at 702-258-2429 or send us an email.
The Springs Preserve Foundation is a 501(c)(3) nonprofit organization committed to supporting programs, projects and events at the Springs Preserve.
Additional Options
Educational activities and exhibits at the Springs Preserve are designed to inspire visitors of all ages. Our programs are diverse, enabling sponsoring partner organizations to direct a gift to the specific program that addresses their area of interest. Our Fund Development team will work with you or your organization to find the program or event that best aligns with your philanthropic goals.
For information on exhibit and facility sponsorships, program endowments, scholarship underwriting, or other customized sponsorship opportunities, please call our Fund Development Team at 702-258-2429 or send us an email.